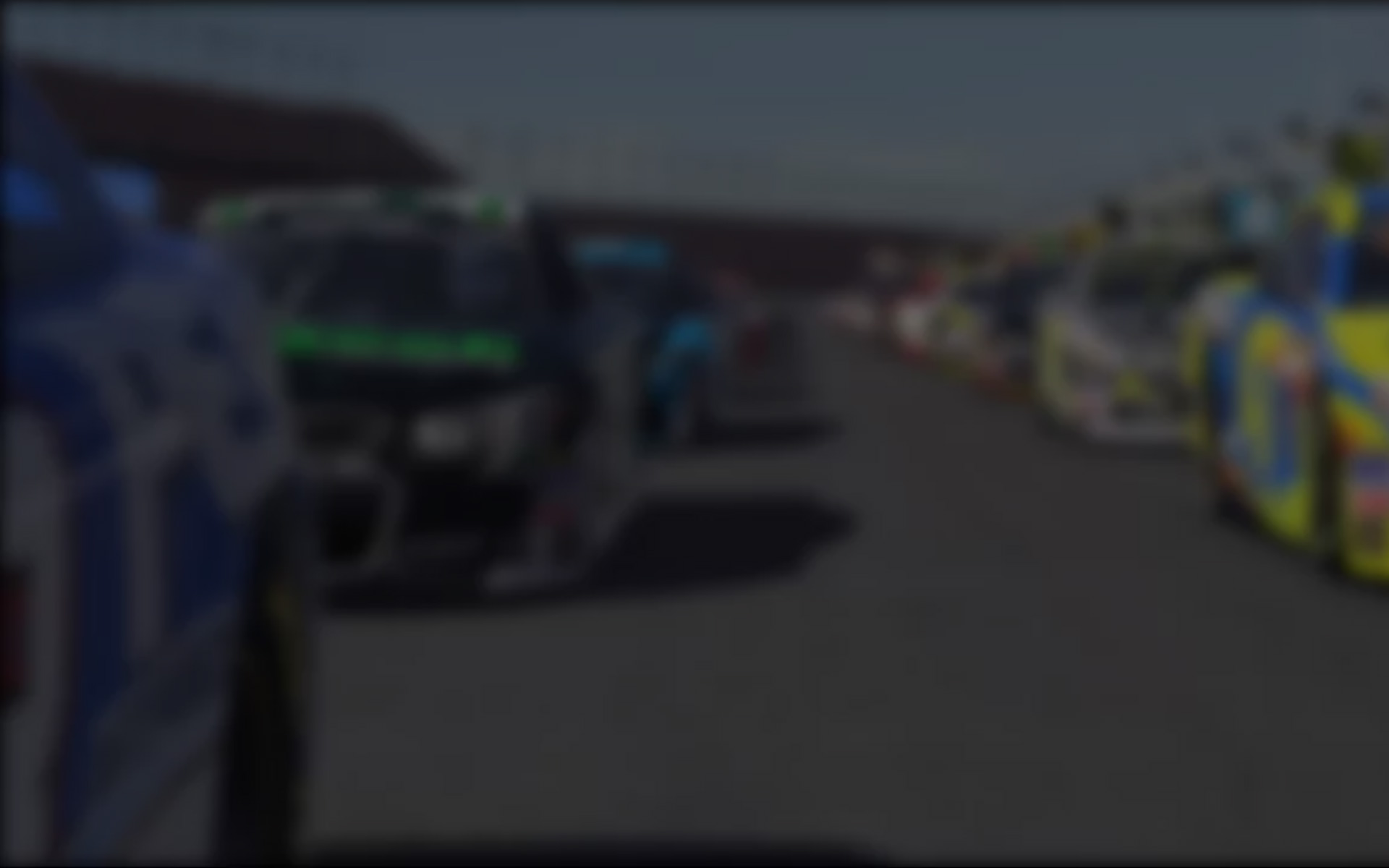 September 11th, 2013 by JaimeB
A thrilling first half of Season 3 in the iRacing.com Mustang Cup concluded in Week 6 at Laguna Seca with several drivers showing that the current leader's spot atop the points is not assured.  In the super-competitive series featuring four different points leaders in the first six weeks, two-time champion Dariusz Bielawski may have been getting comfortable after claiming the lead with the top points earned by any sim-racer in Weeks 4 and 5.  But Week 6 exposed opportunity for toppling the leader as four other drivers exceed his points earnings on the challenging track in Monterey.
Still, Bielawski retained the lead at the mid-point by 87 points over Todd Honczarenko, the Season 2 Champion who has been battling fiercely to reclaim the top spot he held in Week 3.  Rounding out the top five are Andrew Casey, Mike Baures, and Kevin C Ford, all of whom have claimed multiple wins in the first six weeks to stay close in the points battle.  However, all eyes are on Dan Rasch who despite missing Weeks 5 and 6 is currently sixth in points and is scoring wins at an average pace that would have him only one point off the leader had he run the full schedule to date.  Week 2 leader Kimmo Suominen has also missed two weeks but sits ninth overall with the points-earning potential to challenge for the lead in the second-half.
You didn't have to be contending for the overall championship to enjoy fierce competition in the Mustang FR500S at Laguna Seca, as demonstrated by Sunday night's intense 4-way battle between Michael Morrison2, Stuart Dent, Nick Neri, and Robert Jackman.  Dent started in the front row, but early dicing allowed Jackman to jump from fifth to second on Lap 2.  From there the four drivers in second through fifth place held their positions for seven laps while trying to chase down eventual race winner Carlos A Torres.
With Torres out of reach, Morrison started pressuring Dent for third place and completed the pass entering the corkscrew on Lap 10.  Just a short distance ahead, Jackman struggled with overheated tires from his effort to catch the leader.  As Lap 11 started, the three drivers were running nose to tail.  Jackman made several saves as his now-greasy tires produced lurid slides exiting corners.  Morrison took advantage of the ability to hold a better line to take over second place.
However, Jackman wasn't done, seeming to recover his form over the next three laps during which he attempted no less than six passes, getting fully along-side Morrison three times.  Still running fourth, Dent watched patiently from a car-length back for an opportunity to pass them both.  On Lap 14, Jackman braved an inside run going into Turn 1, taking back second position from Morrison.  A last-corner mistake on the same lap by Jackman gave the position back to Morrison with Dent following on his bumper to move Jackman down to fourth.  All this dicing for position allowed Neri, who had been several seconds back the entire race, to make it a four-way battle for second place on the last lap.  Neri completed the pass on Jackman going into Turn 1, then pressed Dent for a claim on third place.  Morrison held of Dent to take second.  Dent defended a last-turn run by Neri to hold on to third.  Jackman's spent tires brought him across the line just four seconds back, in fifth place.
We can expect more closing racing like this in the second-half of Season 3, which kicks off in Week 7 with the Mustangs returning for the first time in two years to Zandvoort GP.  The last series visit to this track attracted 337 racers competing in more than 50 official races for the week.  After such a long absence from this track, Week 7 appears to be a golden opportunity for several drivers to make up points on leader Bielawski if they can master Zandvoort's secrets and claim some quality wins early in the week.  Competitors can get a head-start on the learning curve by checking out the tips, video, and track map posted in the series Forum.
---
You may also like...
---