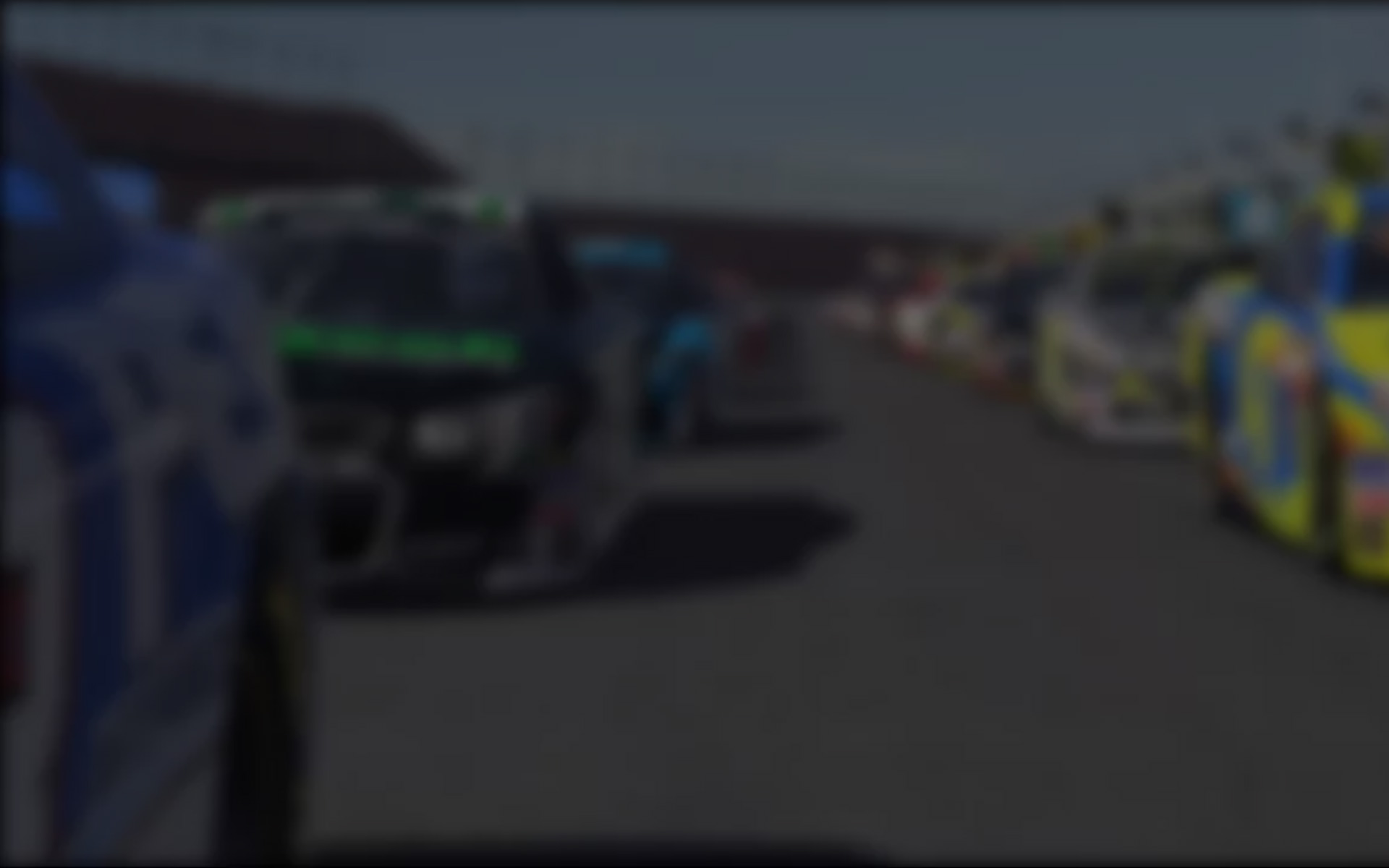 Week 9 of the iRacing Mustang Cup was the first time the series has ever run the short configuration at Okayama International Circuit, providing a 24-lap challenge in tight quarters.  The short laps required even the fastest of the series leaders to properly manage traffic and execute well-timed passes several times each race.  For the week, 199 sim-racers tried their hand hustling the Mustang FR500S around the track in 27 official races producing 20 different winners.
Participation in multiple races rewarded Danton Dressler (9 races) and Ty McWhirter (8 races) with the most wins at 3 each.  The top points earner for the week was Patrick Bieri with a generous 149 points, followed by Teemu Lappalainen with 148.  More of the top drivers will be needing high-scoring wins like these if they hope to close the gap on overall points leader Todd Honczarenko, who claimed 125 points in his one race and one win in Week 9.
Qualifying was a close battle all week, with the top spot taken by Honczarenko (59.515), followed closely by the next four drivers all within 0.150s of his time.  In fact, the top 12 qualifiers were all within a half-second of each other before the week was over.  The close battles on the track often reflected the parity between the top drivers.
Week 10 takes the iRacing Mustang Cup series to another track that most series drivers have never run – Barber Motorsports Park.  The last time sim-racers were driving the FR500S through Barber's tricky turns was as part of the Grand Am series in mid-2012.  With little to rely on in the way of prior lap guides, videos and car setups, drivers at all levels will mostly be starting from scratch this week to master a new track.  It will be a critical week for many of the top drivers who will be trying to close the gap on overall points leader Honczarenko.  Bieri will need another big points win this week as he will add his 8th scored week in the series where eight of your best twelve weeks count.  A win worth at least 100 points will put him into a tie with Vedran Broz for second place overall, but he'll need more than 200 points to catch Honczarenko.  Other drivers will be looking to replace an earlier low score with a higher score this week to improve their standings.
Early reports of testing and the first race at Barber in Week 10 have been glowing, with drivers reporting a challenging track that is very rewarding when finally mastered in the Mustang.  Participants will find a lot of helpful information already posted in the series Forum, where Honczarenko has posted a flying practice lap from YouTube along with a set-up.
---
You may also like...
---