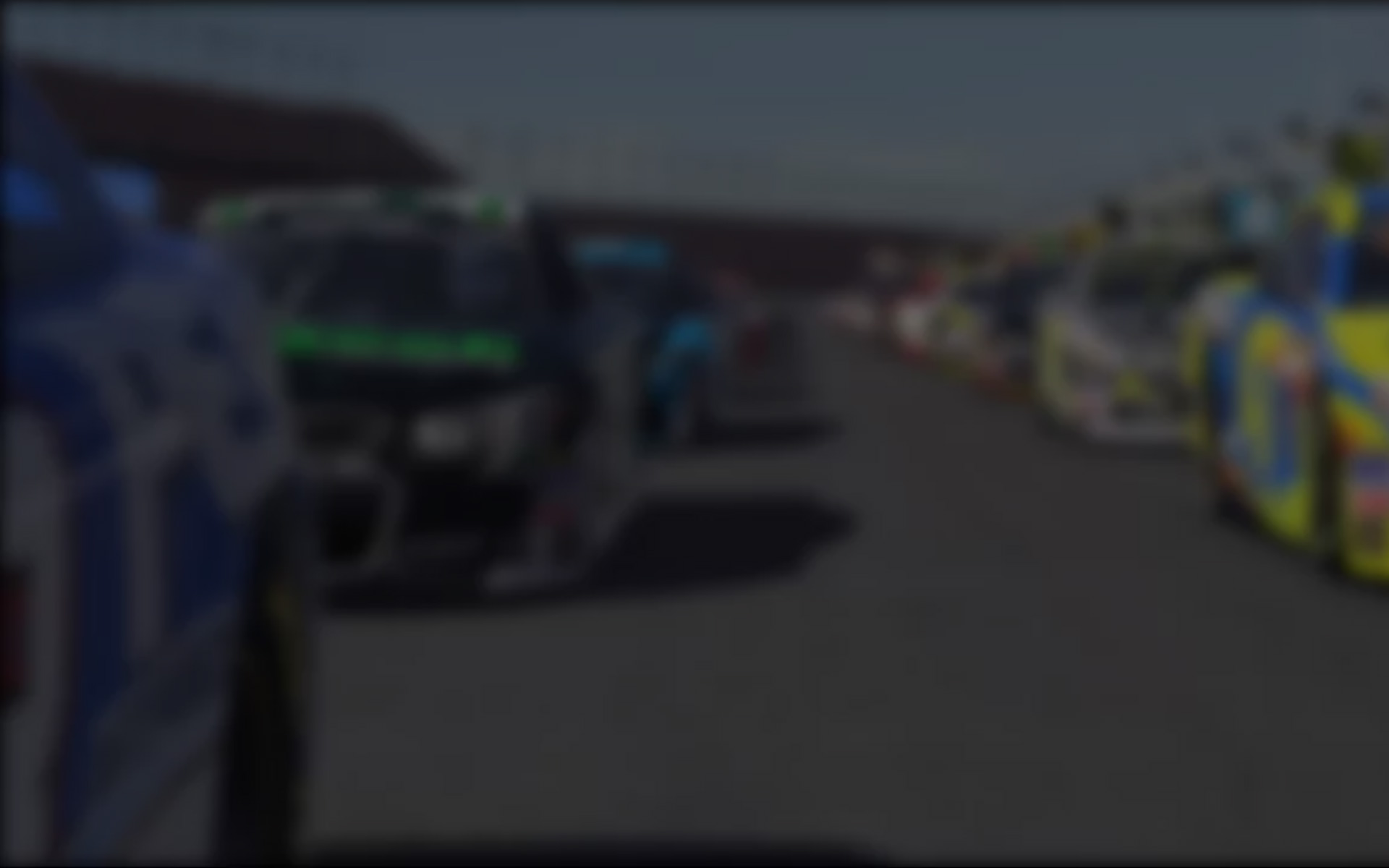 Week 3 of the IndyCar road series saw the sim racers leave the Dallara DW12-friendly Phillip Island GP Circuit for something more . . . out of the ordinary.
Yep, that's right, the series took-on Mount Panorama. With fast and flowing sections, nearly vertical plunges and tons of blind corners, the immensely popular and challenging circuit will test every driver. With a 570 foot variation between its highest and lowest points, Mount Panorama has drivers clinging for dear life as they rocket up the mountain past the barriers at full or very close to full throttle, and then shoot right back down, presumably on the edge of control for the entire time. It is a true driver's circuit, where precision and control and commitment are key.
Joonas Nahkala started on pole, with Jonny Simon alongside and Manuel Domingo Prieto starting third.
Nahkala led from the get-go, with Simon keeping the gap close and waiting for any mistake by the Finn. Although Prieto initially ran behind them, an incident on the second lap took him out of contention and Luis Silveira moved into third, albeit three seconds a lap off the leaders' pace.
Simon and Nahkala would stay close until Lap 10 when Simon tried to shortpit Nahkala and fix some damage from a ghost contact as well. By getting fresh rubber before Nahkala, Simon hoped his improved lap times would enable him to regain the lead when Nahkala pitted without actually having to overtake him on this narrow and, in places, treacherous circuit.
Nahkala stayed out past the Lap 11 mark, clearly happy with his pace on the more worn simulated rubber. He would come in on Lap 12, but it was too late. Simon's gamble had paid off, and now he had the lead with Nahkala in second. With Nahkala chomping at the bit to get by, Simon immediately turned a personal best lap of 1:43.747.
All was going to plan for Simon until he encountered the lapped car of Salvatore Pellitteri on Lap 15. As he caught Pellitteri on top of The Mountain, he could not pass and lost over a second to Nahkala.  Simon cleared the slower car as soon as he could, immediately after Forrest's Elbow, but the damage had been done. Nahkala timed his run and his "push to pass"  perfectly and, by the time they came through the Chase, he was alongside Simon, clearing him on braking into the next corner.
Nahkala seized the lead, and with it, the win. Despite his best efforts, Simon just could not close the gap on the flying Finn.
Not that his was anything new.  The season, up to this point, had seen Nahkala and Simon battle it out almost every lap, with the two almost always close enough for a single slip up to cost one of them the race.
We saw that at Bathurst. Nahkala lost a slight bit of time coming into his pit stop, and nearly gave up the win. Indeed, he most likely would have had to settle for second but for traffic and the fact that he timed his run to Simon and the lapped car to near perfection. One little slip (through no fault of his own) cost Simon the race, a testament to just how close the sim racing in this series can be.
At the same time, something needs to be said about the, erm, guts of the drivers who took on The Mountain. It has terrified stock car champions, left racing fans in awe, and is a "geological oddity."  Its biggest race is a 1000km monster: fearsome and unpredictable, its Peter Brock Trophy is named in honor of the race's greatest champion.
To take on The Mountain in any car is a feat of driver skill. To take it on in a single seater that can hit over 230 miles per hour at Indianapolis is, well, simply incredible. Only the bravest took to the Dallara DW12 for some road racing this week. The attrition rate was extremely high, over 50% of the cars had some sort of contact with the infamous Bathurst barriers. Yet, every single sim racer undoubtedly walked away feeling they had accomplished something, and that could be simply competing at Mount Panorama in an IndyCar. One man, however, walked away the best, and that was Joonas Nahkala.
---
You may also like...
---