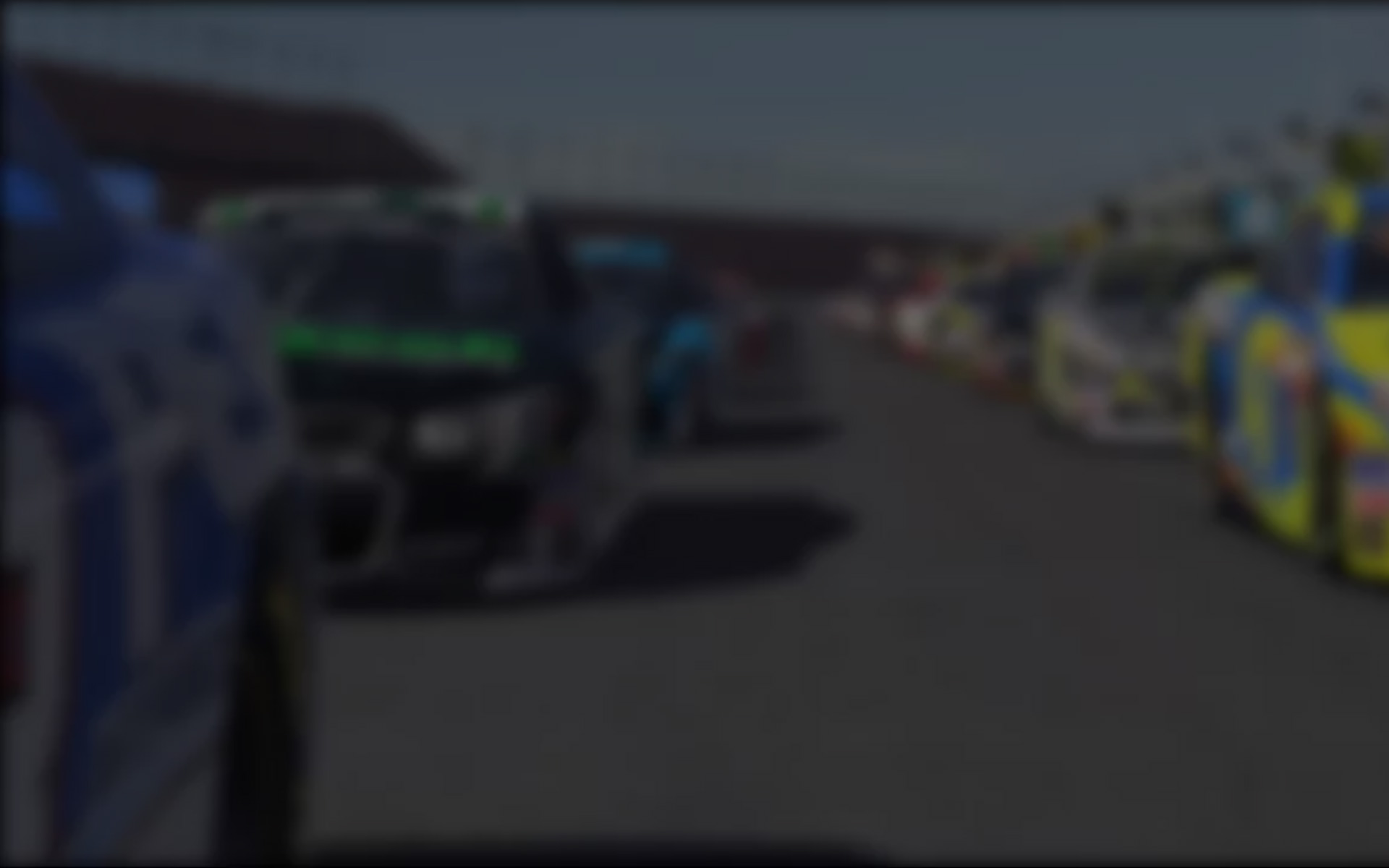 The NASCAR iRacing.com Class A Series blew into the "Windy City" for Week 7 of their twelve week season. Chicagoland Speedway always presents some of the best door-to-door online racing of the NiCLAS season, and this week was no different. With speeds topping the 200mph mark into vastly different corners, nailing the setup was the key to success over the course of Week Seven.
One person who seems to be nailing the setup every week, no matter the track size or configuratation, is NiCLAS points leader Kile Gottula. Gottula found himself in a tie with NASCAR iRacing.com Pro Series contender Robert Hall for this week's top honors. Gottula won three of his four starts to extend his lead in the season standings, while Hall made one trip to victory lane in his three starts. Gottula once again showed dominating form, leading 330 of the 440 laps he completed on the week.
Four NiPS competitors raced "down" in style this week, landing themselves amongst the top ten on the week. Top Pro drivers included Patrick Baldwin, Jukka Savolainen, and Greg Spears. While the Pro drivers were racing down, the Class A drivers held their ground– to say the least. Steve Ritter, Jason Karlavige, Rick Foutz and Corey A Wolf were just a few Class A-licensed drivers to put together a great week.
No surprises among the drivers competing in the most races on the week. Terry Garska has owned this stat to the point where we might have to name it after him pretty soon, and he held-down the fort again this week with 24 starts. Five starts behind Garska was Al Rodriguez, who is also no stranger to this section of the write-up. A whopping 20 drivers had ten or more starts in the Windy City, a big step up from last week at Richmond (4).
Now past the half-way point in the season, Gottula holds a comfortable lead over Ritter and Savolainen in the overall standings. Although there is still plenty of racing to come, the way Gottula has been running as of late, he must be the heavy favorite to take home the trophy at season's end.
Next week will pose an entirely different challenge from anything the NiCAS have faced all season long. New Hampshire Motor Speedway will host Week Eight, and this flat oval will challenge sim racers unlike any other track on the circuit. The relatively flat corners seem to drag on forever, which makes getting the car to rotate through the center of the corner crucial. The quick fix would be to free the car up to get it to turn, but then the exit of the corner becomes daunting. Crew chiefs will definitely have their work cut out for them next week at New Hampshire.
---
You may also like...
---