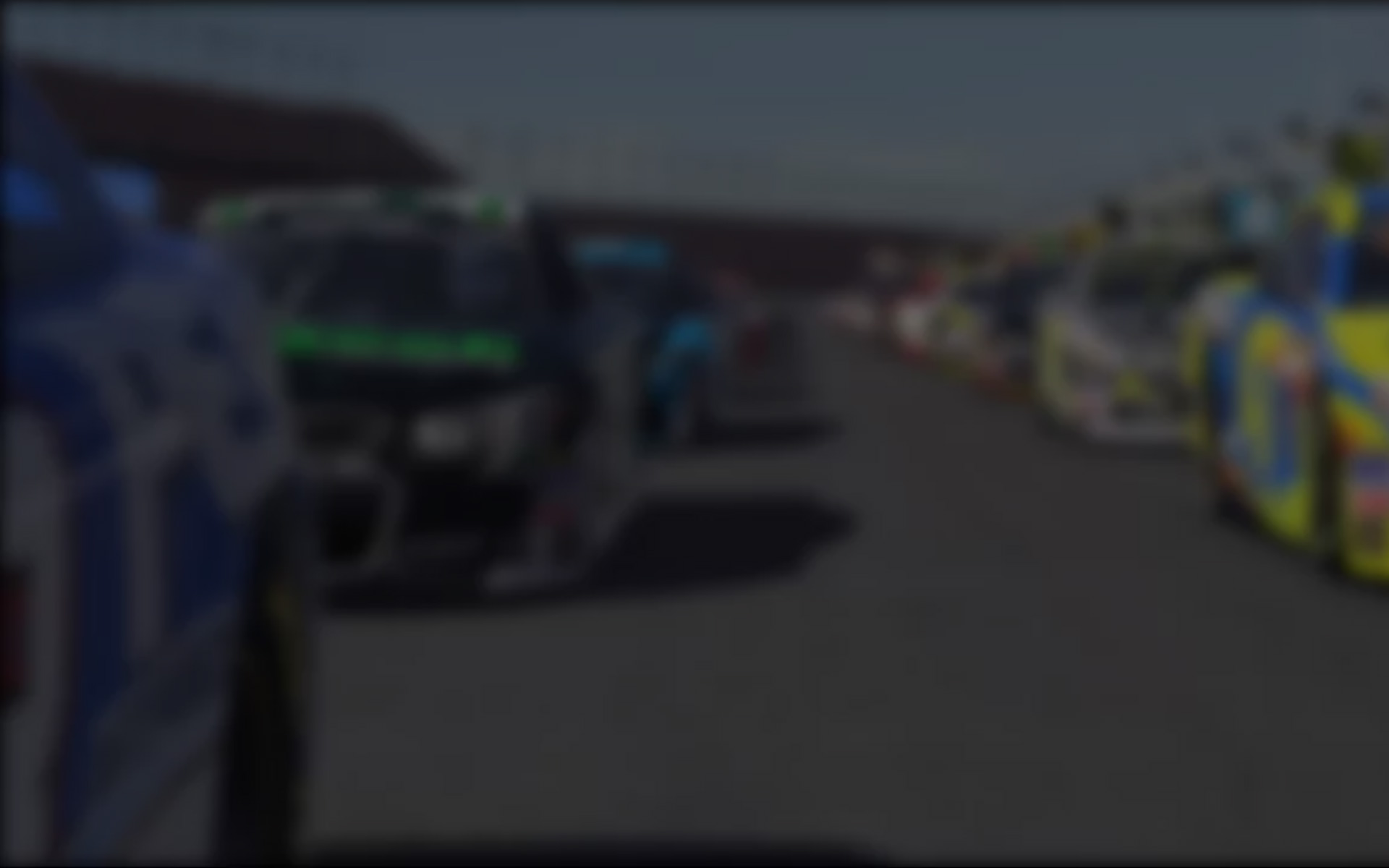 Wednesday's NASCAR iRacing Series race at Talladega Superspeedway went green from start to finish, requiring us all to pit from full speed, and the sim racing was great. As the cars left the track for the pits in teams or groups working together I moved up the standings from 16th on Lap 34 to second on Lap 41 as the only other driver, Gregory McKnight, to stay out as long as I did headed into the pits himself on Lap 42.
This left me all alone to lead Lap 42 as I waited until the following lap to stop. I returned to the track way back in P13 some 9.13s back of the leader and with no drafting partners. A lap or two later I ran up behind the 30 car of Justin Kleiber, and we would run together until Lap 56 when I hooked-up with the 14 car of David Hopkins who I "traded" for Gregory McKnight again on Lap 61. At this point I was now in ninth and 12.193s back from the leader. I had lost some 3+ seconds to the leaders but I was running well and in the draft I was able to make time.
Gregory and I ran nose to tail as I led the way and by Lap 80 we were in fourth and fifth when the leaders hit pit lane. This enabled us move to the front and I would led Laps 81 through 85 before dropping into the pits on Lap 86, two laps after Gregory.
Back out and up to speed and I found myself back in P8 on Lap 88 with half a dozen laps remaining. This time, however, there were four of us running together. Gregory was just ahead of me along with the 21 car of Matt Abel and the 4 car of Robert Sharpe. Having the nose of my car taped to the max and a 10 second gap back to P9 I felt I could afford to push or pass without risking finishing outside the Top 10, so I pushed hard.
Lap 93 was fast and I ran a faster lap that all three of the cars ahead of me. I was plastered to the tail of Gregory's car as we took the white flag. He would run his best lap on the final lap of the race, but once again, I ran a faster lap than all three ahead and took seventh away from Gregory at the flag.
Congrats to the top three finishers – Nick Groth, Andrew Plank and Chris Faulk for their great runs. The margin of victory was just .05s and the finish featured a last lap pass.
---
You may also like...
---