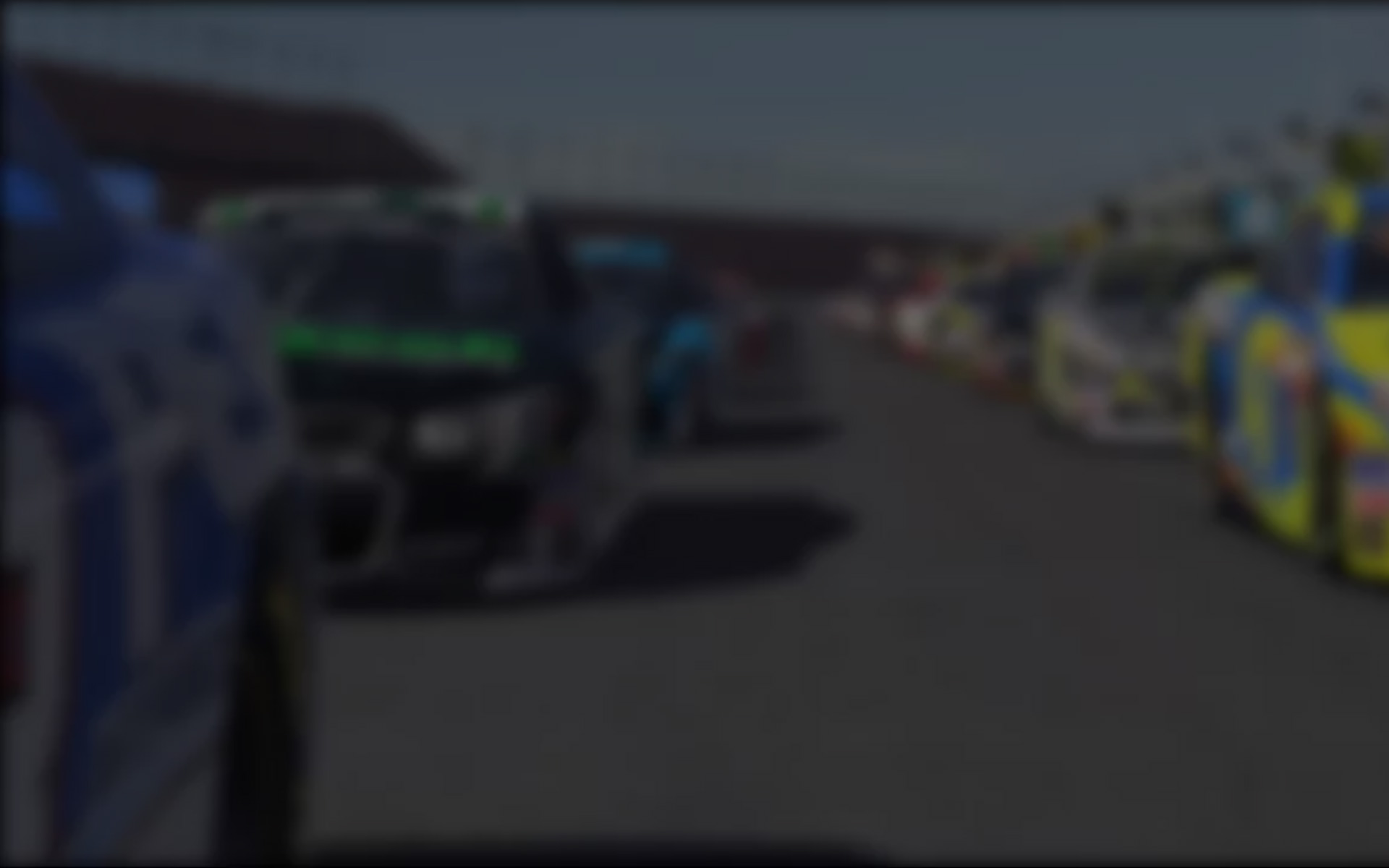 April 9th, 2018 by Steve Luvender
1: Ryan Luza (–)
Even a broken collarbone can't stop Ryan Luza, who's coming off a win at Auto Club Speedway and holds the title of defending winner at Las Vegas.
2: Keegan Leahy (+1)
It's fair to give Keegan Leahy the title of rookie sensation — the points leader is three-for-three in top-five finishes this season. And three-for-three in his career, I suppose, too.
3: Ray Alfalla (+1)
Driver No. 2 is up to P2 in points. The three-time champ has improved his finish in each race this season, including a third-place finish at Auto Club. If you like numbers, Alfalla started and finished in fourth place in last year's race at Las Vegas.
4: Logan Clampitt (+1)
Logan Clampitt has started to turn his season around, coming off consecutive top-10 finishes. Clampitt scored a top-five finish in the NASCAR PEAK Antifreeze iRacing Series' most recent trip to Vegas.
5: Jimmy Mullis (+2)
Lockdown Racing had a banner day at Auto Club Speedway, and it looks like Jimmy Mullis is on the upswing, coming off consecutive top-five finishes. Mullis finished in the top 10 last year in Las Vegas, making him a solid bet (sorry for the Vegas pun) for Tuesday.
6: Michael Conti (-4)
With over 100 starts under his belt, a disappointing 25th-place finish at Auto Club speedway shouldn't derail Michael Conti's season, though in six starts at Las Vegas, he's finished in the top-5 just once — a runner-up finish in 2015. His five other finishes have been 20th or lower — a rare weak spot for the 2014 champ.
7: Bobby Zalenski (-1)
This season, Bobby Zalenski's playing the consistency game as it was intended, putting him fourth in points after three races. Sometimes it's smart to stay under the radar at Las Vegas, where Zalenski made his sole start in the series last year and earned a solid seventh-place finish.
8: Taylor Hurst (NR)
Taylor Hurst scored an impressive second-place finish at Auto Club Speedway, continuing a trend of an improved finishing position throughout 2018. Hurst won at Chicagoland — a track similar to Las Vegas — after making a gutsy two-tire call in 2017. Keep an eye out for T-Dawg in the desert.
9: Zack Novak (NR)
After a rough start to 2018 — two finishes of 30th or worse — Zack is back. Zack Novak led 17 laps en route to his first top-10 finish of the season, a trend he'll likely continue if he can keep the sophomore slump at bay.
10: Darik Bordeau (NR)
Even though Bordeau's 18th-place outing at Auto Club Speedway wasn't spectacular, there's something to be said about consistency. The Canadian finds himself seventh in points after three solid races to kick off 2018. A threat to win Las Vegas? Maybe not, though a top-10 finish isn't out of the question.
---
You may also like...
---