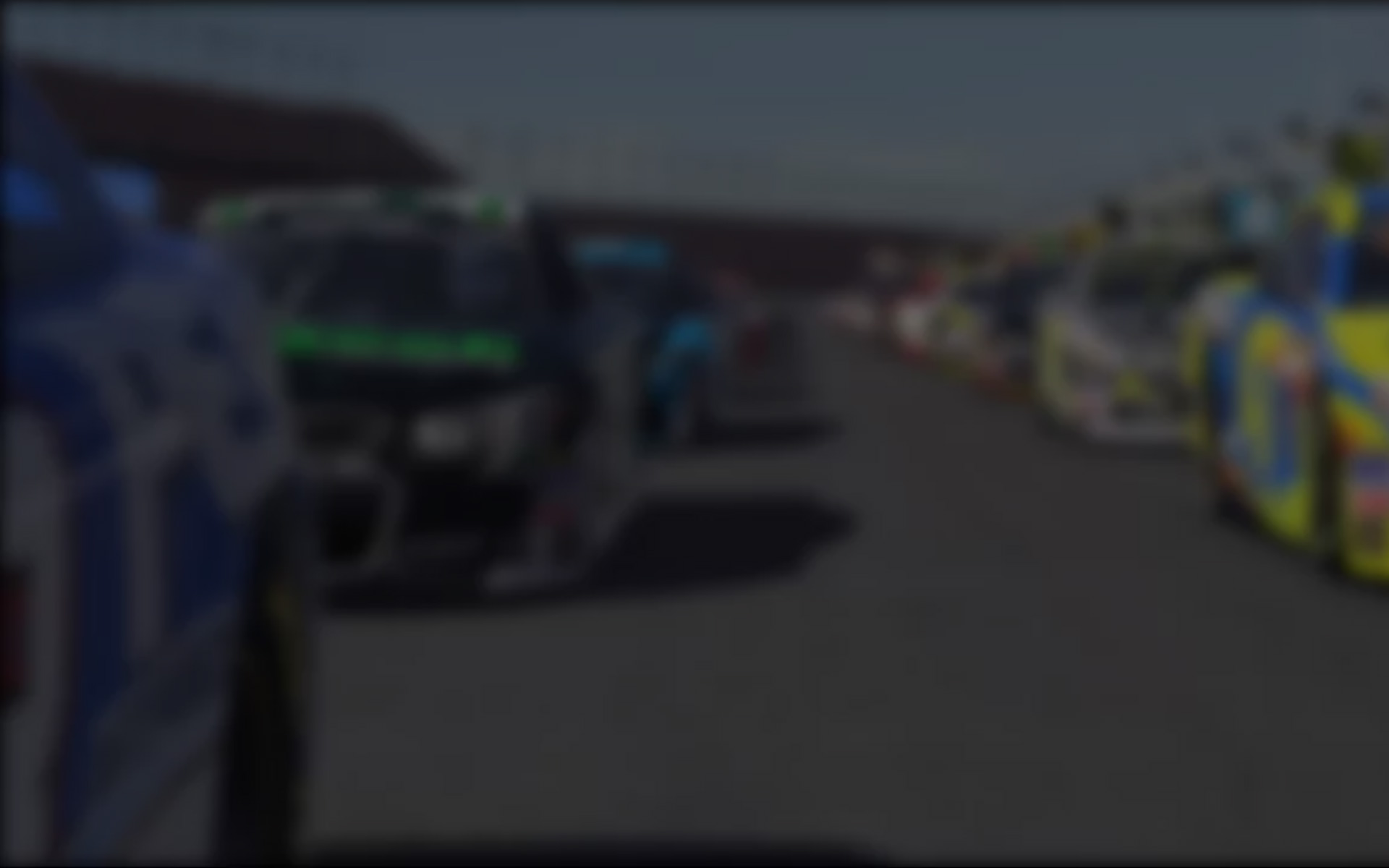 April 23rd, 2018 by Steve Luvender
1: Ryan Luza (–)
A pit road misstep was no match for the speed of the No. 6 at Las Vegas. Two wins in a row makes Ryan Luza one step closer to the big five-figure payday.
2: Ray Alfalla (+1)
Three-Time's first win of the season looked evident at Las Vegas, but he settled for a second-place finish. He's still perfect on top-10 finishes this season, so apparently we haven't jinxed him yet. Alfalla's the defending winner at Richmond, where the NASCAR PEAK Antifreeze iRacing Series heads next.
3: Michael Conti (+3)
While Michael Conti's seventh-place effort at Las Vegas wasn't the headline-making day he might have wanted, there's something to be said about his consistency this season. He's three-for-four in Top-10s. Plus, passing 30 cars after starting 37th is awfully impressive.
4: Keegan Leahy (-2)
After a hot start to the season, Keegan Leahy's race ended early in the desert. At least when he crashed into a stopped, damaged car, he was leading the race.
5: Logan Clampitt (-1)
Not a great run for #ClampNation at Las Vegas — but, hey, maybe a race at Richmond Raceway in the Richmond Raceway-sponsored car is just what the doctor ordered.
6: Taylor Hurst (+2)
Even with only one Top-10 this season — a runner-up finish at Auto Club Speedway — Taylor Hurst has inched up to sixth in points.
7: Zack Novak (+2)
The Las Vegas pole-sitter is coming off two consecutive top-10 finishes — plus, his Toyota Camry led 27 laps in the race. Novak also led an impressive 65 laps in last year's race at Richmond. He's one to watch.
8: Bobby Zalenski (-1)
Slip Angle Motorsports' Bobby Zalenski rebounded after an early incident to finish 16th, one lap off the pace, at Las Vegas. He scored a Top-10 in his only other outing to Richmond Raceway. He's a solid bet for a solid finish.
9: Jimmy Mullis (-4)
The 2018 momentum for Jimmy Mullis screeched to a halt (well, slid through the infield grass — too soon?) after an early incident with Brad Davies and Bobby Zalenski relegated the No. 27 to a 37th-place finish.
10: Brad Davies (NR)
Despite an early race dust-up in the desert, Brad Davies claimed a notable third consecutive top-10 finish. That streak may be in jeopardy, though, as we head to a track where Davies hasn't scored a Top-15 since 2010.
---
You may also like...
---