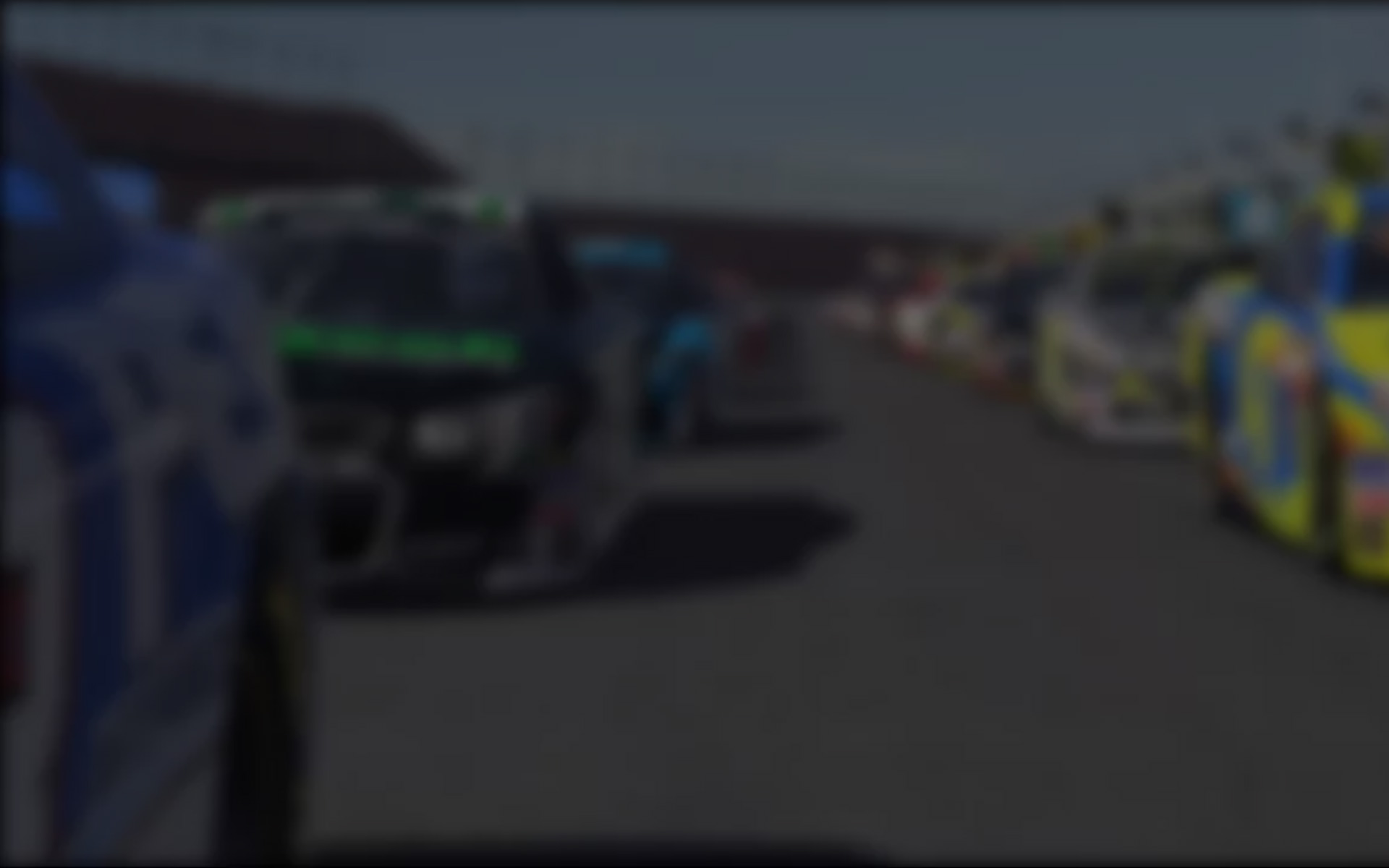 The Coke 600 is the next points race of the NASCAR Sprint Cup schedule, so NASCAR iRacing Series competitors will run the full 600 miles at the famous Charlotte Motor Speedway next week. This means we will run 400 laps on a track that can provide some of the best racing in NASCAR and some of the best sim racing anywhere. In the past three season we have run five races here and my team has come home with a top five and three top tens (fifth, sixth, seventh and eighth) and only once did we fall outside the top 10 with an 11th place finish in the second race in 2014.
The track is clean and smooth – if you don't over-drive it — and  tire wear is low tire if your style is to backup the corners early. This is a bit slower, but being smooth here will pay off in the second half of any long run. I have only led 10 laps here over the five races, fourth on my list behind Bristol (11), Richmond (11) and Darlington (34) and two more than Homestead (eight).  Typically I try to find another racer I can pace off with similar speeds as mine and let him know I am just clicking off laps, no worries for him about me pushing for a pass early.  Being of a similar pace and trusting that he will not do something dumb like force a block I can look well ahead of him and keep an eye out for any possible issues that may come up ahead of us. Up to this point this has worked out well here.
At the start of the season I talked a bit about a program I found written by Jeffrey Aldi. The program is called iSeason. I have been keeping track of my best race each week in the program and transferring the results of my Driver Rating to a spreadsheet. This would mean nothing if I failed to track both my ratings for the Open and Fixed series, so I have done just that. The program was written for a standard 12 week season, not the extended 36 race season of the NASCAR iRacing Series.   That's OK as 36 weeks breaks up into three of the 12 weeks seasons just right. I will post the chart after the Charlotte races (Week 12) as that will make a full set within the program. It is very interesting how the poor finish at Daytona in the Open (16th) and the great finish in the Fixed (4th) started the two ratings so far apart: 53.93 vs 91.71. The ratings have moved closer over the first 11 weeks and are less than six points apart now. As Week 13 will start over a good or bad single week could see a major jump in the Driver Rating, so I have left a blank area in the chart at that point. Race results for week 13 will start a new line of ratings.
Division Battles are always a hot topic. Can't get into all the mess around Week 1 race, but in the Fixed series after Week 2 I was sitting way back in position 63 and fell to 64th after Week 3 in Vegas. After that I pulled-off a top 10 at Phoenix and a fourth at Auto Club. This shot me up to 33rd in the standings. When I upped off my third place finish at Bristol I shot up to 17th in the standings followed by a top 10 at Richmond and I found myself 13th. Then Talladega and Kansas were virtual brick walls and I dropped back to 16th. Will Charlotte do for me what she has done in the past, provide a great finish and a boost in the standings?
The Open series has been better from the start as the Week 1 thing cleaned-out my poor finish at Daytona and the worst I found myself was P30 after Week 3. Even with Kansas behind me I see I am sitting ninth in the standings. All is well and I only have one top 10 to this point and seven top 15s. So to be sitting ninth should provide room to move up if I can find the handle on a few tracks.
So off to Charlotte for a great race for all. Only 600 miles, lots of green flag pit stops and fun sim racing for all.  It should be one of the great races of the season. See you all there.
James Falcon Pratt
---
You may also like...
---