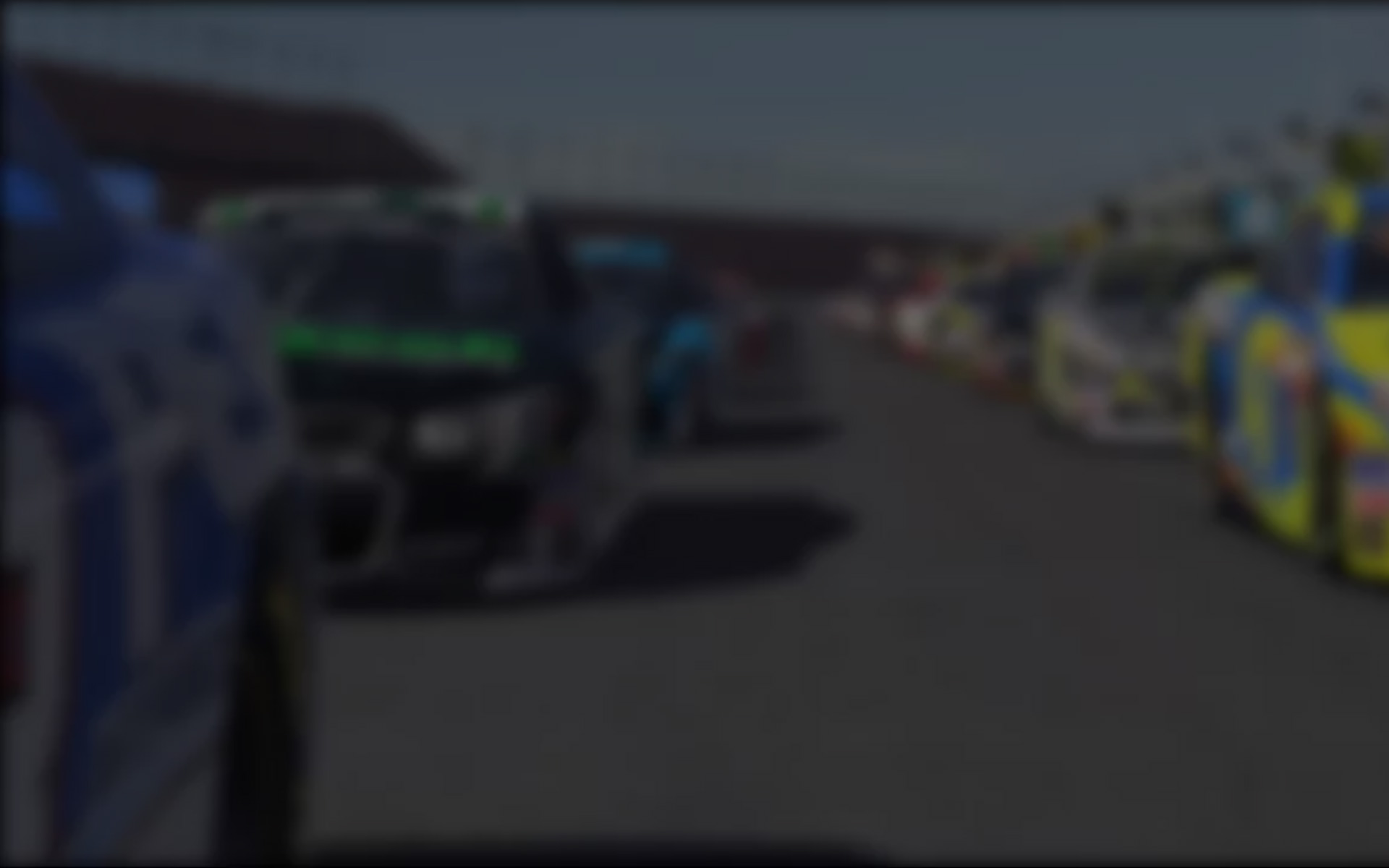 Nothing is worse for a race car driver than a broken down race car. When it comes to online racers, nothing is worse than a broken down computer. For almost the past two months, a broken computer was exactly what iRacer Jason Burstein had to deal with. He was unable to race, unable to compete for the NASCAR iRacing Class C Series (formerly the Chevy Silverado Championship) in 2009, Season Four. Last week, that all changed. Equipped with a fast new computer, the equally speedy Burstein stormed-up the standings during this week's action at Charlotte Motor Speedway to nab the points lead at the end of Week Two.
Burstein was not the only driver making strides at the 1.5 mile race track. Two-time defending champion Josh Berry scored the most points of anyone in Week Two, redeeming himself after a disappointing opening week at Daytona. Berry totaled 230 points at Charlotte by starting on the pole and winning in each of his two starts. Even with the poor results at Daytona, Berry confirmed he is still very much a player to challenge for a third straight title.
Another strong contender for the title thus far has been Thomas Hazard. The Midwest Club driver has not only found time to compete in the NASCAR iRacing World Championship (NiWC), but also to post very impressive results in the first two weeks of the NASCAR iRacingClass C Series (NiCCS). Time will tell if Hazard stays in the mix in the NiCCS, or if the stress and time commitments of the NiWC will cause him to miss too many weeks.
Also not to be forgotten in the championship picture is Atlantic Club driver Jesse Atchison. Like Hazard, Atchison is also competing in the NiWC so NiCCS events are likely just stress relief compared the pro races. His results, however, look like anything but those of someone just out to ride around and have fun. Through two weeks he has tallied four victories, eight poles and ten top five finishes in 12 starts, leading nearly half the laps he has completed. Having won the Silverado time trial competition in Season Four, 2009, Atchison has proven he has the speed and consistency needed to win an overall championship, and as long as that all-black truck is on the race track, it is not over until the checkered flag flies.
All in all, there was a lot of good, clean racing at Charlotte. The inclusion of the aero-push feature helped break-up the packs of trucks somewhat over a long run, though drivers' thoughts on whether the effect should be even stronger were mixed. Points leader Burstein had his own take on the matter, "They do not need to put more aero push; it's too bad if not exaggerated as it is. What they need to do is tune down the draft not turn up the push." Clearly iRacing still has some concerns to address here, but regardless, the racing has been better than before aero push was implemented.
As far as points are concerned, at the conclusion of Week Two Burstein leads the NiCCS overall standings by 23 points over Hazard. Atchison sits third, 25 back of the leader. Dylan Slepian and Patrick Fogel currently reside in fourth and fifth place, 39 and 49 points behind Burstein.
Michigan International Speedway is next up on the NiCCS schedule. The two mile D-shaped oval is one of very few tracks on iRacing that currently has a workable second, and even third, groove. Combine that with the aero push, and there's sure to be some great racing action as drivers will be forced to search around to find clean air, and with it, grip. With the points as close as they are right now, one slip-up from any of the top drivers could cost them valuable positions in the standings.  And with the racing at Michigan nearly as close as on restrictor plate tracks, anything can happen.
---
You may also like...
---