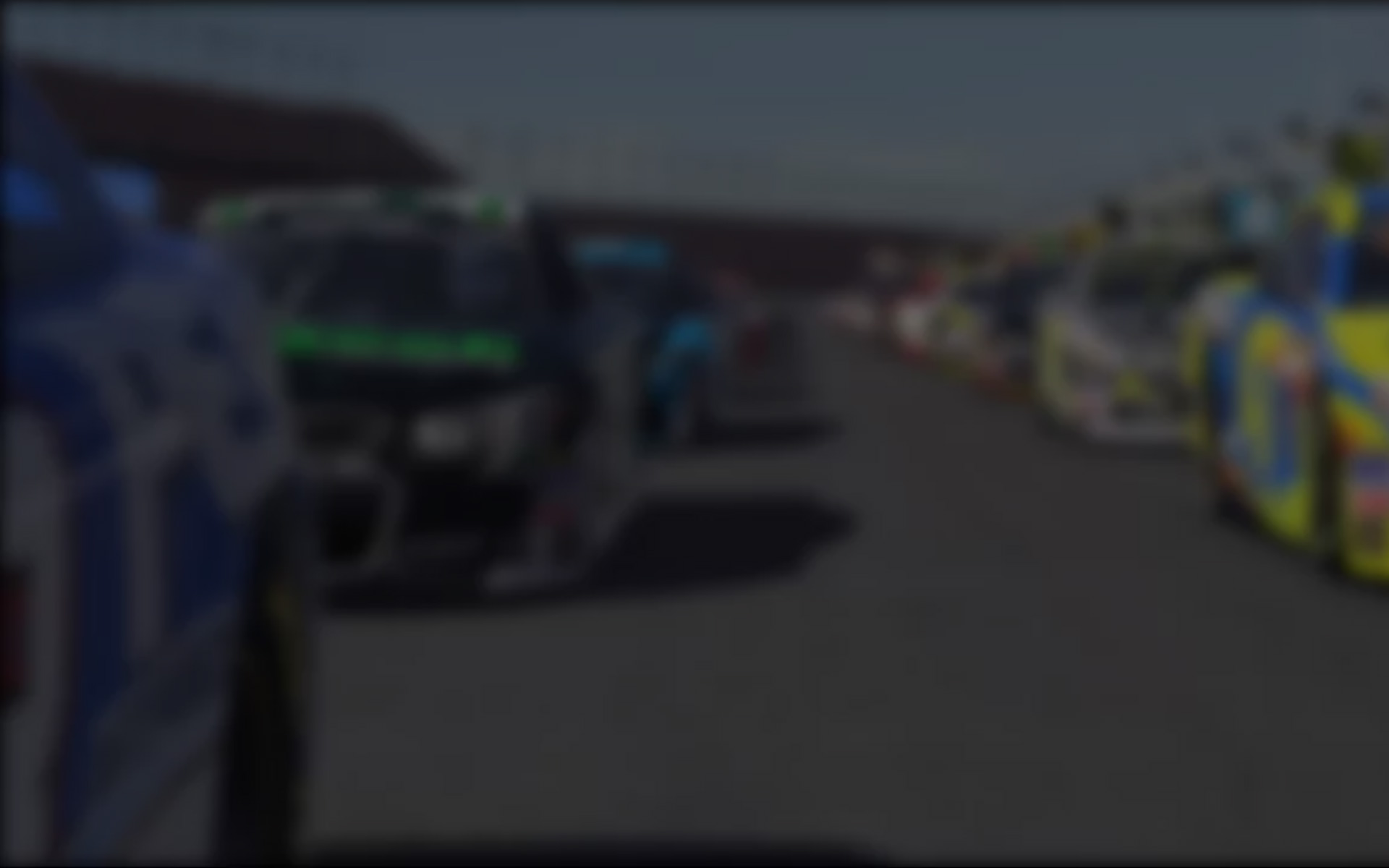 iRacer Joey Hand Tackles the DTM and ALMS in 2012
If it's good to be busy then it's safe to say 2012 is already a good year for iRacer Joey Hand.  The 32 year old racer from Sacramento is marrying a full-time ride with BMW in the DTM (aka German Tour Car Series) with a partial ALMS season in defense of the GT title he and co-driver Dirk Müller won with BMW and Rahal Letterman Lanigan Racing last season.
That GT title was only one of Hand's many accomplishments last year in a season that also saw him co-drive Ganassi/Sabates Racing's winning Riley-BMW in the 24 Hours of Daytona and score a third place in the GTE class at the 24 Hours of Le Mans, along with a handful of top tens in Turner Motorsports' BMW in the GRAND-AM Continental Challenge.
Is Hand a glutton for punishment or what?
"Doing both the ALMS and DTM series, some people think that was something I was forced to do, but I wasn't," he grins.  "They asked me if I wanted to do DTM.  I said, 'Yes.'  They said would you like to continue to do the ALMS?  I said, 'I'd love to.'  They said, 'You're OK with the travel?' and I said, 'Yes.'
"I love to race.  I really believe – and it's the same thing I've taught kids all my life as a coach in karting, and even their parents – the more you race, the better you're going to be.  The more you win, the more you know how to win.  And not a lot of people know how to race, especially young kids now, not a ton of 'em know how to race and even less of 'em know how to win."
If there were any doubters about whether Hand knows how to win in a career that's seen him atop the podium in everything from go-karts and Toyota Atlantic to GT cars and Daytona Prototypes, the final hours of this year's Mobile 1 Twelve Hours of Sebring proved otherwise.  With the race on the line, Hand bested Olivier Beretta and his Ferrari F458 in a no-holds-barred battle to stake BMW and RLL to a convincing start in their title defense.
"Winning at Sebring was a great moral booster," he says. "Coming off a championship last year, you always wonder 'Do we have enough to repeat?'  The other guys are no different than us; when they got beat they went back and worked twice as hard, while we were working twice as hard knowing they were too. So to win fair and square in an outright dog-fight . . . I really loved it.
"Coming off a championship last year, you always wonder 'Do we have enough to repeat?'"
"I feel like the competition is even stronger that it was last year, which means you'll have a tougher time winning a race.   But I predict that we can still win two or three more races and I think if we do that it will be another great year."
In the wake of Sebring, Hand, Müller, RLL and BMW are still looking for that second win.  They rebounded from an untimely puncture to finish second at Long Beach, then survived a rough 'n tumble race last weekend at Mazda Raceway Laguna Seca to come home fourth behind their sister RLL entry driven by  Bill Auberlein and Jörg Müller.
Despite having that lone win to their credit, Hand is confident about BMW's chances of repeating as ALMS GT champion.
"The competition is so intense and the top cars all have different strengths, so nobody's going to dominate every weekend," he says.  "You just have to take what you can get when you can't win.  And now that we're going to tracks that have historically been good for us – Lime Rock, Mid-Ohio, Mosport . . .  I'm not saying that we can just show up and win, but we'll go there knowing we don't have to have a picture perfect weekend to challenge for the win."
However, no matter how well Hand does at Lime Rock, Mid-Ohio and Mosport, he won't be repeating as co-GT champion.  He'll miss the final three rounds of the ALMS season at Road America, VIR and Road Atlanta (Petit Le Mans) due to conflicting DTM events . . . which is OK with Hand.
"DTM is my main gig, so I do all the races in the DTM and as many as I can do here," he says.  "So that ends-up being the first seven here, and then I miss the last three.  It's not perfect, but at least it's not sporadic.  So I get to do seven straight, and I think at that point, we'll either be IN the hunt or not.  Whoever comes in to replace me, it looks like it will be Jonathan Summerton, if we're in the mix it will be up to him to hold on and be there for the drive to the finish."
There's little chance Hand will win the DTM title this year either.  After all, it's his first year in the series and he's getting accustomed to a new environment, including new tracks and a car that is very different from anything he's driven previously – even if it is nominally named a BMW M3.
"I've driven so many things in my career that my adaptation skills are pretty good," he says.  "I took to the DTM car pretty quickly, which I normally do when driving a new car.  I mean I drive a Daytona Prototype and a Continental Challenge car in the same day – so that's a pretty big swing too!
"Places where you'd be braking at the 300 marker in the GT car, you're braking at 100 in the DTM car . . ."
"The biggest thing with the DTM car is downforce and brakes.  In first, second and even a little bit in third gear corners, you're still driving a GT car – a stiff, low center of gravity GT car.  But when you start getting in those higher speed corners you really recognize the aero – the faster you go the more grip you have.  If you go through a particular corner slow, you struggle; but when you go through faster it's better.
"Then you have carbon brakes.  When they're cold they don't work real well, but when they get warm, they're really good.  That takes some getting used to because the brake zone is very, very short.  Places where you'd be braking at the 300 marker in the GT car, you're braking at 100 in the DTM car . . .
"It's definitely different but you're still pushing it to the limit.  It's still a matter of 'Is the tire sliding or is it not sliding?'  Ultimately, that's all we do: manage the tires – in the rear and in the front.  So that never changes, but it's a different beast."
To date, Hand's two DTM races have been something of a mixed bag.  He's been right on the pace in practice, but failed to nail a good qualifying time.  In his debut at Hockenheim he made a mistake on what should have been his best lap; at the Lausitzring he ran into traffic on his best lap and, again, failed to advance into the final round of knock-out qualifying.  Starting mid-field both times, he failed to make much progress.
"Hockenheim was the first race and everybody was super-aggressive, lots of banging," he says. "I got hit a couple of times but still managed to finish, and I was happy to get a full race under my belt.  At Lausitz I made a good start and moved-up a couple of spots but it was tough to make any more headway.  I struggled on my second set of tires, lost some ground and eventually finished where I started.
"It's so competitive.  The three seconds I lost on the second set of tires at Lausitz translated to four positions at the finish.  The races are an hour and ten minutes – heck I drive longer stints than that in ALMS – and it's at a qualifying pace the whole time."
This weekend sees something new for Hand in his DTM career – a track with which he is familiar:  Brands Hatch.  Not only did he race Palmer Audi open wheel cars there in Y2K as part of the Team USA Scholarship program, as an iRacer he's been able to refresh his memory of the tricky circuit online.
"What I need to do more than anything is practice my iRacing for the next All Star race!"
"I wish iRacing had more European tracks!" he says (stay tuned Joey – Ed).  "I have iRacing locked and loaded at home and I can't use it as much as I need to to practice.  Hockenheim, Lausitzring, Nurburgring . . . but we have Brands Hatch and Zandvoort.
"Zandvoort is one of the tougher tracks to learn, so that's going to be something I really work on.  I've been trying to do whatever I do when I'm coming up to that race, instead of trying to do everything all at once, like working  on Zandvoort now when the race isn't until August.  I'm taking it one step at a time and I will definitely use iRacing to get ready."
There's an ever better reason for Hand to be practicing his sim racing skills, one that has less to do with either the DTM or ALMS, more to do with something that really matters: the iRacing.com Pro Race of Champions II.  After all, he didn't exactly cover himself in glory in the inaugural event last December.
"What I need to do more than anything is practice my iRacing for the next All Star race!" Hand says.  "I was definitely not as good as I could have been.  I'd never done an oval race up until that day, when I started practicing a little bit.  I had a real dog-fight in the race with Ron Capps.
'I really enjoyed it.  Landon Cassill was on there talking to me.  It was cool to be on there with all those different guys, some of ' em you know, some you just recognize by name, and everybody's talkin smack — 'Hey get out of the way!'
"It was a lot of fun for everyone.  I hope the people watching it enjoyed it half as much as we did, and I know that event is only going to get bigger in the future."
With all the new horizons Joey Hand is exploring this season, it's reassuring to know he still has his priorities right be it DTM, ALMS or iRacing.com Pro Race of Champions.
---
You may also like...
---