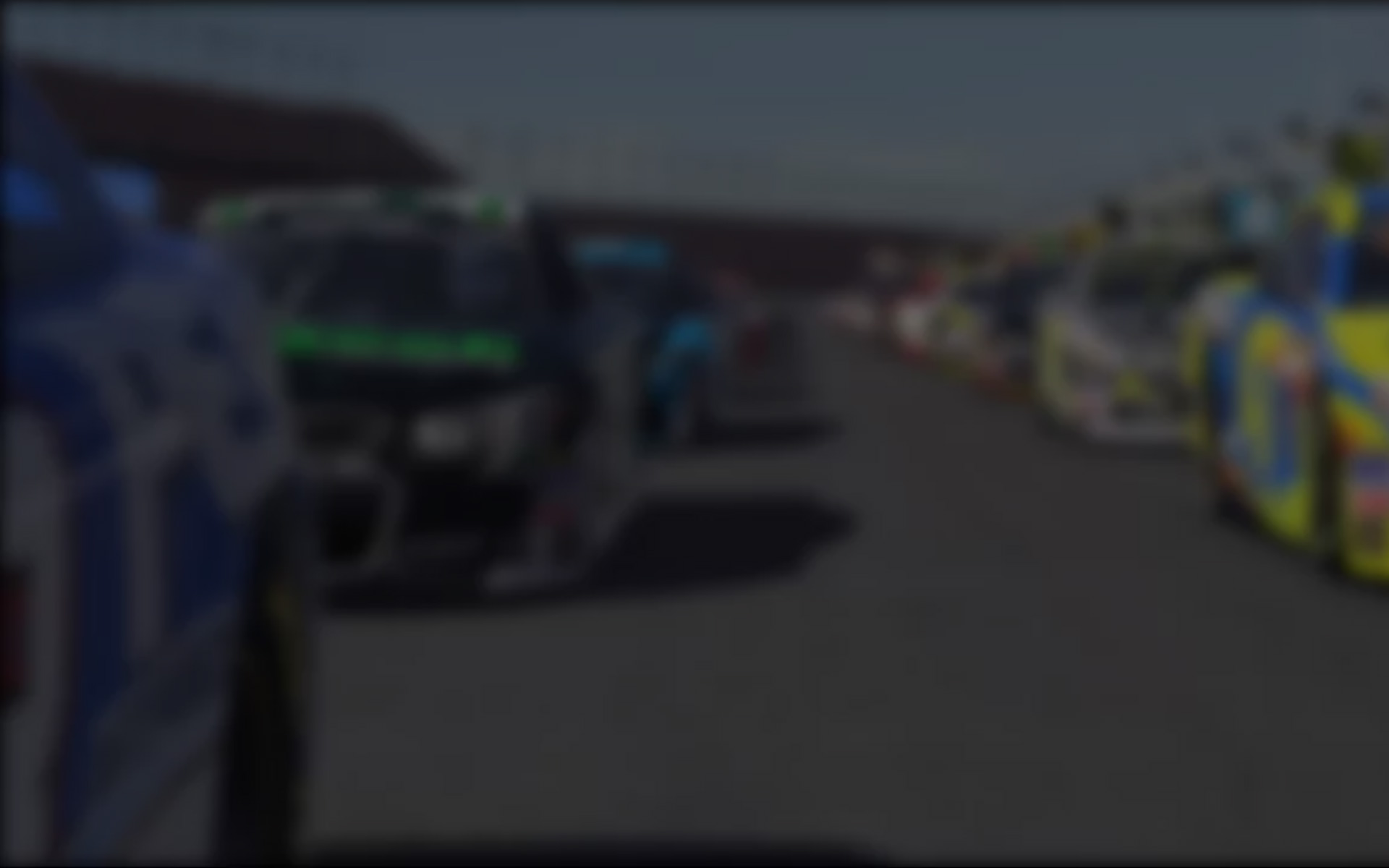 In a race that made the one-man domination of the 2010 iRacing.com World Championship Series (iWCSRR) seem like a distant and faded memory, Jesse Nieminen claimed a pole-to-flag victory at the legendary Circuit de Spa Francorchamps ahead of the reigning champion to sit atop of the standings after Round One. The Scandinavian, who made cameo appearances in last year's iWCSRR, avoided some opening lap dramas to chisel-out an early lead in his Williams-Toyota FW31, then held-on until the finish by a margin of two seconds.
As the green flag dropped on the first race of the championship, Nieminen got a clean getaway from his pole position to keep '10 iWCSRR champion Greger Huttu at bay as the field approached Turn One, La Source.
"I had a really good start and could even move back to the normal racing line before Turn One and get a small gap to Greger." – Jesse Niemenen
Moments later, pre-season favourite Luca Masier, headed for an early exit from his fifth-place start position after making contact with Jeffrey Rietveld on the exit of the opening corner, whilst Illka Haapala, and Daniel Almeida retired within seconds of the "off" with engine failures. Other victims of the inevitable accordion effect at La Source were Marcus Saari and Englishman Blake Townend who both sustained substantial damage, and failed to complete more than a few hundred metres of the race.
With a clear track ahead of him, My3iD Racing's Nieminen was able to focus on hitting his marks, whilst Huttu found himself swamped by the series rookie's team-mates, as Hugo Luis and Aleksi Elomaa pushed the champion down to fourth after he made some rare errors in the opening laps. Although Huttu was able to get the leader back in his sights, by narrowing the gap to a handful of seconds with an on-track passes on Elomaa and Luis by the closing stages of the race, Nieminen held his nerve, to take the first iWCSRR chequered flag of 2011.
"Wow what a race, I still can't believe I won it," enthused Nieminen. "I had a really good start and could even move back to the normal racing line before Turn One and get a small gap to Greger. From there I just did my own pace and seeing my team-mates Hugo, Klaus and Aleksi all pass Greger was awesome and I couldn't believe we were holding the top four positions in a World Championship race.
"For the last couple of laps I was just trying to keep a steady pace and not make any mistakes as I saw Greger would not get close enough to overtake by the end of the race. Finally crossing the line in P1 was epic and a huge relief too after the pressure of the last stint. Also, what a race from our team as a whole, five My3id drivers in the top six, just amazing and big congratulations to Hugo, Klaus, Aleksi and Dave."
Despite failing to find a winning formula at the virtual Spa Fracorchamps, Huttu was mostly positive about his second place finish. "A little frustrating after the mistakes because without them I could have been up there challenging for the win. But on the other hand when I was down in fifth place and quite far from second I never thought I'd be able to get up there," the Team Redline sim-racer shared at the end of the 44 lap race.
"On the first lap in Turn 15 the car just snapped loose and I lost a couple of positions. I got one back the following lap when I got a run down Kemmel straight and managed to out-brake Aleksi. Then I went chasing after Hugo in P2 but on Lap Eight in the final chicane I got the bounce of death and the car just rotated around. I took the chicane pretty carefully after that but there were still moments when the car felt like it was on ice! Lost two positions this time to Klaus and Aleksi.
"I was again behind Aleksi but it was really hard to get a run because he was getting a draft from Klaus' car in front as well. We had a nice battle being side-by-side in some turns until finally he went wide in Turn One and I got by him on the exit. During the second stint I was just trying to catch up to Klaus and was hoping to get at least third. Right before our stops I got by him on the Kemmel straight and again I went one lap longer than the other cars around me. I was really surprised to come out in second place after my pit stop and I saw that I wasn't that far away from Jesse either so I continued pushing."
"I was really surprised to come out in second place after my pit stop and I saw that I wasn't that far away from Jesse either so I continued pushing."  – Greger Huttu
Although Luis had occupied second position for two-thirds of the race, he was unable to hold off the champion's relentless charge,   Huttu, leap-frogged his way past the South American during the final round of pit-stops, consigning him to an eventual third place finish. However, Luis' finish did help to pack out a top five that was filled with four My3id team-members, with Kivekas and Elomaa following him home in fourth and fifth positions respectively.   Indeed, new fans of the iRacing.com World Championship Series Road Racing could be mistaken in thinking that there were only two-teams in the series, seeing as My3id's David William brought his Williams-Toyota FW31 home in sixth, ahead of Team Redline's Bastien Bartsch and Ben Cornett.  Despite the two aforementioned teams flooding the top finishing, Orion Racing's Shawn Purdy and Joa Vaz rounded-out the top ten with measured drives to secure valuable first round points.
As the second round of the Championship heads to the digital version of Philip Island, it remains to be seen if Nieminen can continue collecting the plaudits and points and keep the reigning champion at bay. Whilst the visit to Circuit de Spa Fractionate was supposed to answer questions on the season ahead, it's posed some welcome new queries instead of imparting wisdom as to who will be 2011's top sim road racer.
---
You may also like...
---