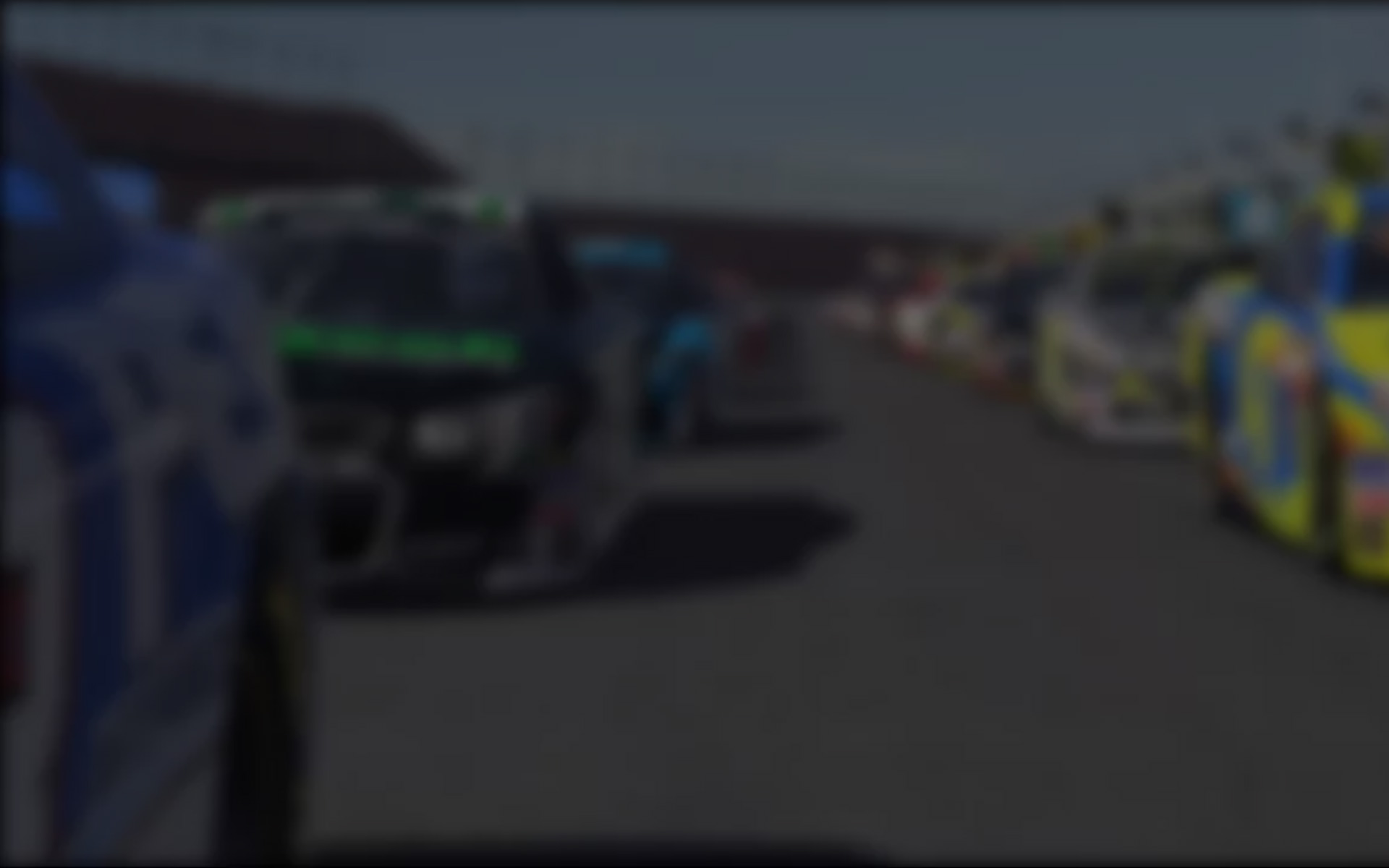 With a flag-to-flag victory at Barber Motorsports Park, Jesse Nieminen chalked up his seventh mark in the iRacing Pro Series Road Racing win column after claiming top points honours for Round 13 of the online racing series. The Scandinavian, who started the 45 lap race in pole position, fought off the continuous advances of Italy's Matthias Egger, to claim the chequered flag by just a few seconds and erase the memories of a DNF a fortnight ago at Philip Island.
"What a battle with Matthias again," Nieminen proclaimed post race. "Based on qualifying I expected to have a much easier race but I guess you can never count out Matthias when it comes to race pace. He was really good under brakes into Turn Three and faster than me in the last sector as well, so I really had to watch my mirrors and defend carefully.
"He would've been quite close to taking the lead had it not been for some traffic after his pits top, even though I must say my pit sequence went absolutely spot on. Only after 35 or so laps he started to fall back and I could relax for the rest of the race.
What a win and I feel slightly avenged for the Philip Island round now."
After signing a deal ahead of the iPSR visit to Barber Motorsports Park, Matthias Egger made his first appearance in the championship in his new team colours of the Orion Racing team. The German duly delivered for his team, as he hassled his way to a second place finish behind Nieminen.
"Another great battle with Jesse, this time he was in front," Egger told inRacingNews this week. "I was a little faster than him, incredible for me, but I was slower in the first corner and in the fast chicane before the long right corner. So I can't prepare the braking because he gain about half a second, that make it impossible to try a move. I tried to pit a little early to surprise him, but the only thing that I did was destroy the tires in order to kill the two second gap. I lost this time because after the pit I remain behind three other cars and overtaking them was a little bit difficult because they defend themselves."
Despite struggling to tame the 2.3 mile circuit and making a fueling error in his pit stop, Bryan Heitkotter was delighted to finish on the podium in third.
"I let out a fist pump crossing the finish line for the first time since winning at Sebring early in the season. That was hard-earned," shared the Californian. "In qualifying I was having some difficulty, just pushing a bit too hard trying to put a fast lap together without having practiced quite enough to pull it off.
"I lined-up fifth on the grid. Had a good start and got alongside Carlo Labati into Turn One. We went side-by-side through Turn Two as well with him on the inside, allowing him to pull ahead. A lap or two later he got Turn One wrong, maybe hit the curb too hard, and I slipped by along with a few other cars. I set off to catch Marcus Saari in third and after some laps of being fairly even I began to reel him in. I was right behind when the pit stop phase began.
"When I was released from my pit stall I saw a purple Falcon nose big in my mirror. Who was this!? Alberto Baraldi had a much better pit stop than me. I found out why when I went through Turn Three. I forgot to set my fuel for the pit stop! My heart sank. I had been fighting for a potential podium and I was sure I had just screwed myself out of it. The car was heavy and sluggish. Alberto was applying pressure behind and I had a lot of work to do to focus and hold on to this car for the remainder of the race. What a challenge trying to balance that with forcing speed from the overweight beast for the remainder of the race. The final stint seemed to last forever. Miraculously, my tires seemed to outlast Alberto's and I pulled away just a bit near the end while he was fending off the advances of Vincent Staal."
Claiming his eighth top five finish of the season,  Baraldi worked his way through the field to finish behind Heitkotter and collect 242 points.
"Another great performance for myself, I'm really happy," the Italian wrote this week. "I was really struggling hard with the track; qualify was an SR kill and I found a decent lap only in the end. I started quite well passing Wolfgang Woeger in traffic, then Carlo Labati helped me too with his mistake. I put myself behind Vincent Staal, who had an identical qualifying to me. Our pace was very similar.  When forcing I could push him, but stint-long I think we were equal. So I took an anticipated pit, really nailing it. Two positions earned and right behind Bryan, who was slower due to the fuelling issue. I pushed a bit to try passing but it was definitely too risky, so I lifted and controlled my tires.
I finished quite on the edge though."
Making a net gain of two spots from his seventh place grid spot, Staal grabbed the final top five position in the solitary iRPRS race of the week, to keep his hopes of a high finish in the championship. The Benelux club sim-racer has now earned eight finishes in the top five, keeping the pressure on Heitkotter in the standings table. Pondering what might have been, Marcus Saari saw his promising qualifying position of third evaporate, following a sequence of minor mistakes. "Too high tire pressures, sliding the car too much and losing four to five seconds on my in-lap because I ran few laps too long and slammed my car to the wall when trying to pit; a recipe for failure," shared the Finn. "Oh well, I have been trying to find flaws in my driving for this event and found some.
Now I just need to learn and force myself to drive this car the 'correct' way."
Also finishing lower than their start positions, Wolfgang Woeger and Carlo Labati took seventh and eighth position respectively, ahead of England's Blake Townend, who started and ended his race at the Barber Motorsports Park in ninth. Rounding out the top ten, Petteri Kotovaara gained two spots over the course of the race, to pip Martin Macjon by a handful of seconds.
With the absence of iRacing Pro Series Road Racing championship leader Luca Masier, Germany's Egger has reduced the gap to the first place Italian to 94 points; whilst Nieminen has made small gains on second in the standings, cutting the margin to 60 marks. Round 14 of the championship heads to the epic Virginia International Raceway, and with the gap amongst the leading trio falling, the 'Masier Conclusion' looks set to be challenged.
---
You may also like...
---