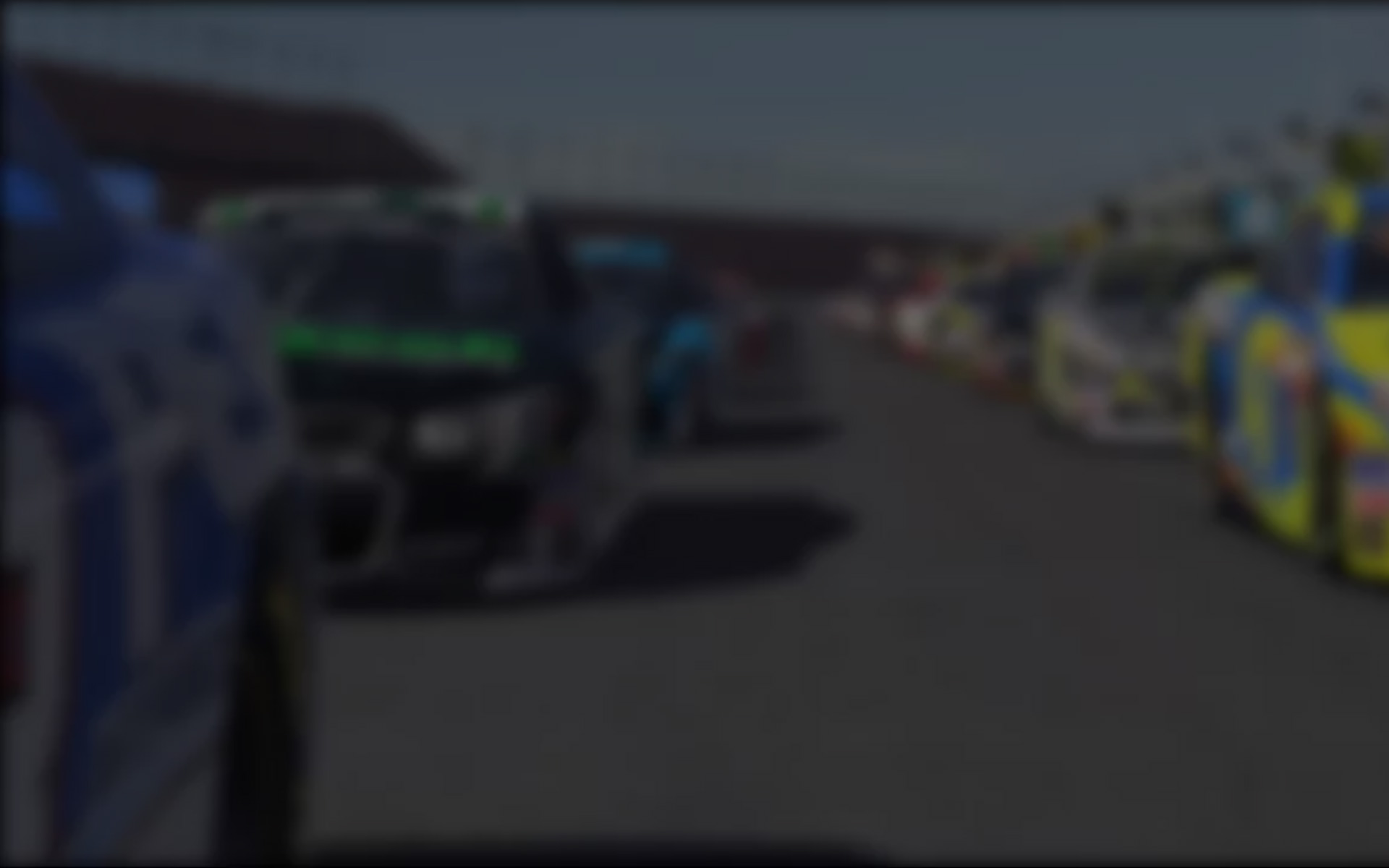 Season 4 of the iRacing.com Mustang Cup series has been a slugfest at the top of the points battle between defending Champion Dariusz Bielawski, Season 2 Champion Todd Honczarenko, and current leader Patrick Bieri.  The spirit of the holiday season did nothing to reduce the intensity in Week 8 at Circuit Gilles Villeneuve and Week 9 at Lime Rock Park.  The three sim-racers enter Week 10 and the last three races of the season with only 132 points separating the three podium positions.
In Week 8, the Mustang FR500S online racers made their second-ever appearance at Montreal's Circuit Gilles Villeneuve with a nice improvement in participation over last year.  Despite the approaching Christmas holiday, 99 drivers participated in a week that produced 15 official races and 10 different winners, compared to the prior year's 86 racers in 12 official races with seven winners.  However, missing for the second week in a row was Bielawski, who reported an illness and work responsibilities keeping him from the track again.  As the series championship is determined by the best eight of 12 finishes, the Season 3 Champion can recover from the two missed weeks with strong finishes in two of the final four weeks.
Bieri didn't lessen the pace of his championship run, taking the top points at Montreal with 188.  Second place Honczarenko claimed 174 points to remain ahead of Bielawski.  Bieri completed his domination in Montreal by also claiming the top qualifying time of 1:52.047, a full two tenths faster than anyone else, and the most wins with three victories in four races entered.
Week 9 took the series to Connecticut's Lime Rock Park, where 191 sim-racers participated in 31 official races producing 21 different winners.  If Santa was watching to see who was being naughty or nice during the Christmas week, he was treated to a spectacular show in Saturday's 2:15GMT race.  Bielawski returned after a two-week absence and nabbed the top qualifying time of 57.503 seconds.  Being on the pole for this race likely made all the difference, with Mustang hot-shoe Dan Rasch lining up next to him in the grid.  In fact, Rasch had been the dominant driver of Week 9 taking six wins in seven races – his only loss coming in this race against Bielawski.
Lime Rock Park is not a track that affords many opportunities for passing, particularly if the leader runs nearly mistake free for all 26 laps.  Bielawski did exactly that while running a blistering pace just two tenths off his qualifying best.  He did it under intense pressure, as Rasch never fell more than a single car length behind – every turn, every lap.  Going into Turn 1 just before mid-race, Rasch was hounding Bielawski with a peek to the inside.  Just a slight difference in braking produced a tap to the leader's bumper mid-corner, wrinkling the nose of Rasch's car but leaving Bielawski unphased. (In fact, the contact was so light it did not even register as an incident in the results.)  For 13 more laps, Rasch continued to apply pressure but Bielawski was error-free to take the win just 0.6sec ahead.
A similarly close battle was taking place behind the leaders, with Michael Abrams and Mike Dam racing hard for the final podium position.  In the closing laps, Abrams and Dam were turning nearly identical lap times, each taking a turn running just a half-tenth faster than the other.  Like the battle ahead, Abrams provided the chasing Dam with no mistake to take advantage of in the closing laps.  Abrams would claim third place by just 0.288sec over Dam.
Bielawski's win earned him 210 points as the largest points award for Week 9.  While that still leaves Bielawski 39 points behind Honczarenko and 132 points behind Bieri in the overall standings, he has yet to record points in an eighth week of competition.  Bieri did not make an appearance at Lime Rock Park but retained the overall points lead, followed by Honczarenko who claimed a win in his single race in Week 9.  Although there was no change at the top of the overall standings, the Rookie Division lead changed hands from James Olson to Antony Woodward, but only 13 points separate these new Mustang sim-racers going into the final three weeks.
Week 10 takes the Mustang FR500S racers to the hills of Georgia at Road Atlanta.  Typically a good track for Honczarenko, he'll look to improve his points total in hopes of keeping the Season 4 Championship a three-way battle to the end.  However, Bieri is expected to return to action this week and consistently turns lap-times near the front as well.  Bielawski is likely to challenge for the top spot this week while keeping his eye on Week 11's visit to Mid-Ohio, one of his favorite tracks for this car.  All sim-racers will find the track map, lap guide, videos and set-up advice in the Series Forum.
---
You may also like...
---