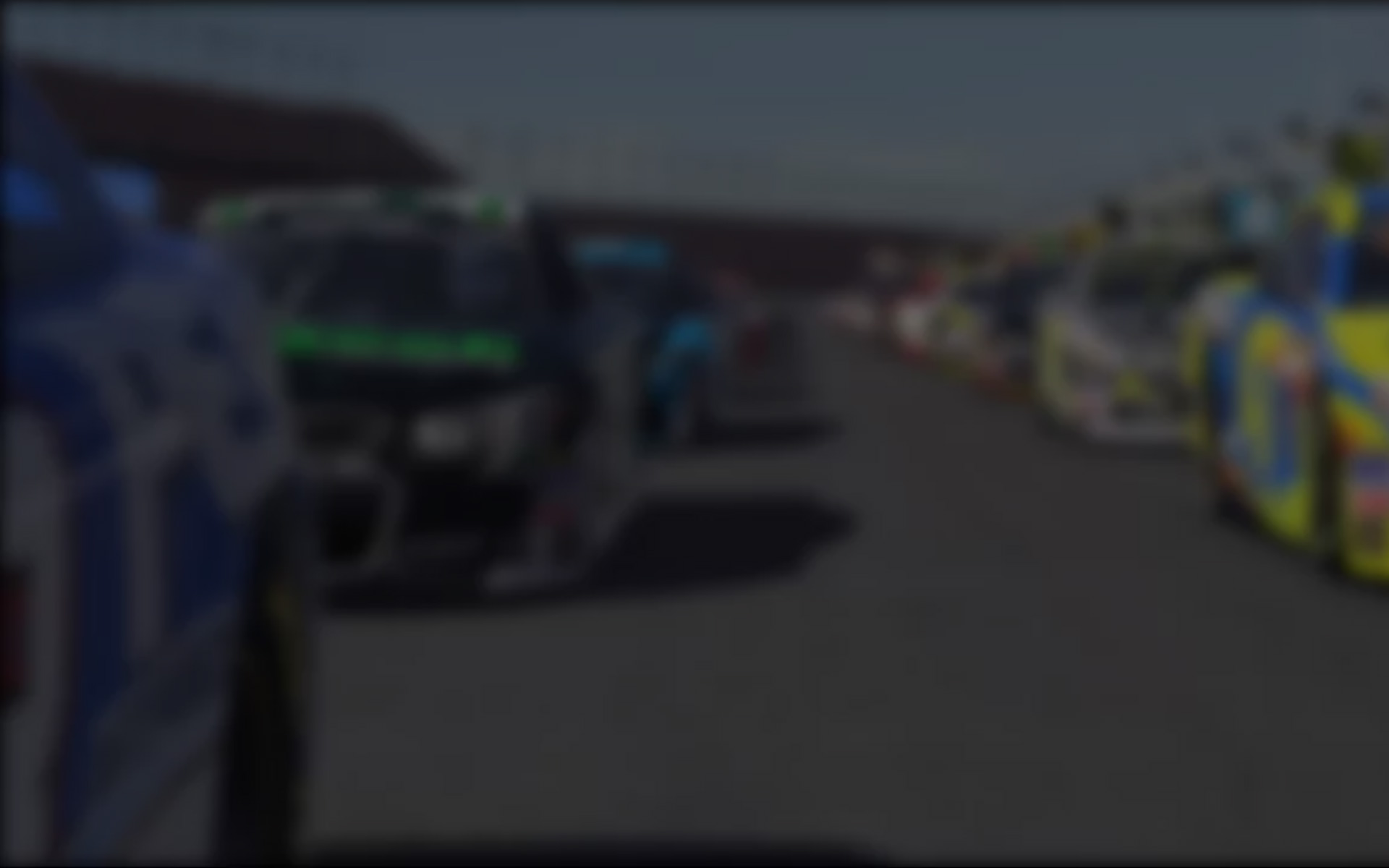 iRacers never like to give up a good thing, which goes a long way toward explaining why Season 4 of 2011 didn't conclude until 23:59 GMT on January 23, 2012 . . .  Not only can we look forward to the start of 2012 Season 1, we can take a final look in the rear view mirrors at the season just past and celebrate the achievements of iRacing's most successful and prolific sim racers.
Kalle Ruokola certainly qualifies on both counts.  He bested Yoeri Gijsen and Rami Kaukola to capture the Time Trial (TT) honors in the Corvette Class of the iRacing Prototype and GT Challenge (Fixed), and collected no fewer than four runner-up finishes in everything from Classic Lotus Grand Prix TT (behind Mark Mullineaux and ahead of David Buhlinger), Radical Racing Challenge Time Trials (behind Simon Hulbert and ahead of Maurice Dietzel) and in both divisions of the inRacingNews Challenge Racing – Pontiac Solstice (behind Michael Booth and ahead of Chris Hughson) and SpecRacer Ford (behind Gabriel Tobar and ahead of Mogar DG Filho.  And in his spare time, Ruokola came home fourth in the Radical Racing Challenge Racing competition behind Hulbert, Frank Winter and Xavier Busoms.
Laurent Beteille was arguably the most successful iRacer of 2011 Season 4, given that he captured first place in the Mazda MX-5 class of the iRacing Grand Touring Cup in both racing (ahead of Joel Guez and Henning Cordes) and TT (from Guez and Julien Apruzzese).  He showed he could be just as successful in Mazdas sans fenders by repeating that feat in Star Mazda, claiming both the racing crown from Fredrik Tackman and Diego Comuni) and the time trials title (from Evgeniy Dontsov and Tino Buchheim).
Paulo Valente nearly matched Beteille's success rate, taking top honors in the Mustang class of the Grand-Am Sports Car Series in racing (ahead of Brian Strodtbeck and Oscar Sahlin) and time trials (from Matthew Davis and Simon Black), and also claiming the Mustang Challenge time trial title (from Janne Parkkima and Black) while finishing fourth in racing behind champion Jason Lisner, Petteri Kotovaara and Dave Gelink.
Speaking of Black, his busy campaign also netted him first place in the V8 Supercar Series time trials ahead of James Blewitt and Trevor Forster, as well as runner-up to Scott McDonough in the Grand-Am Sports Car Series' Riley Daytona Prototype time trials, with Isto Tiihonen taking third spot.
McDonough was one of a number of sim racers to sweep a category as, in addition to topping the time trials competitors in Grand Am Sports Car Series' Riley Daytona Prototype he also came home a winner in the racing competition ahead of Yann Laprevotte and Hulbert.  Salvatore Lombardo was equally dominant in Silver Crown competition, taking the racing title from Vinnie Sansone and Giovanni Mungin, and besting John Paquin and Steven Hunter for time trial honors. Similarly, Alan Binder was a double Sprint Car champion, taking the racing title from Sansone and Petteri Kotovaara and time trial honors ahead of Tom Downey and Michael Lampela.
Keeping to the short track "open wheel" domination theme, Rusty Greer doubled-up in SK Modifieds by claiming the racing title from Dylan Sharman and Richard Smith5, and winning the time trials competition from Mike Daniel and Brett Osborn.  Add some fenders to the mix and you'll find Kevin Burris taking a double of his own in the NASCAR iRacing.com Late Model Tour.  In racing it was Burris over Trenton Moriarity and Trey Jarrell, while Late Model time trials saw him outpoint Kevin J Myers and Gary Dangelo.
Not to be outdone, Nicholas Sladeczek swept the VW Jetta TDi honors in Grand Touring Cup, claiming the time trials title from Mitchell Cornett and Luis Antonio Piccolo, even as he bested Alexandru Raileanu and Laprevotte in racing.  And, as noted, in addition to the Radical Racing Challenge racing championship, Hulbert also copped the Radical time trials title.
Coming-up just short in their bids for series doubles were Blake Townend, Thomas D Smith and Mullineaux.  Townend captured the IndyCar Series (Road/Fixed setup) time trials ahead of Raja El-Asmar and Niccolò Cedrati, but finished between winner Ken Leach and third-placed Marko Viitanen in racing.  Smith captured the NASCAR iRacing.com Class C Series time trial title from Justin Collver and Derrick Stone, but had to be content with third place on the racing side behind Alex Warren and Brandon Buchberger . . .  although he did win a second title in the form of the NASCAR iRacing.com Class B Series time trial championship ahead of Chad Pingel and Chris Templin.
Mullineaux backed-up his Classic Lotus Grand Prix time trials title by finishing runner-up in racing to Gernot Fritsche, with Henri Salminen taking the final step on the podium.  Similarly, Cristian Lorente piloted his HPD ARX01C to the top of the class Prototype and GT Challenge fixed setup time trials but had to settle for third in racing behind a victorious Darren Marsh and Roderic Kreunen.
Shaun Stroud won the IndyCar Series (Oval-open setup) racing from Niles Anders and Monica Clara Brand, and placed second to Tim Doyle in IndyCar Series (Oval – fixed setup) racing with Tomas A Klopp third.  Similarly, Daniel Ryan took top honors in SpecRacer Ford time trial competition of the inRacingNews Challenge (ahead of Scott Hanley and Nikolay Andreev) and placed third in the IndyCar Series (Road-open setup) time trials behind Istvan Balogh and El-Asmar.  Likewise, James Trimble captured the Street Stock Series' time trial competition (from Ralf Janiak and Ron Thomas, and finished in third spot in the NASCAR iRacing.com Class B Series (fixed setup) time trials behind Richard Webster and Justin Kirby.
Paquin was another to enjoy much success across different disciplines as, in addition to his runner-up finish in Silver Crown racing he came out ahead of Mike Larsen and Joao Pinho in the IndyCar Series (Oval-open setup) time trials and also took home the IndyCar Series (Oval-fixed setup) time trials crown from Jason Hurst and Pinho.  And rounding-out the IndyCar honorees is Ryan Field, who captured the IndyCar Series (Road-open setup) racing competition from Nico Brandt and Troy Schulz.
Sticking with the open wheel side, Artur Mlodzinski came away with top honors in the Skip Barber Race Series, leading Nicklas Lindqvist and Steve Bates to the top step of the racing podium even as Ben Taylor was besting Frank Bloem and Uwe Kriebel in Barber time trials.  At the other end of the open wheel performance spectrum, Jake Stergios triumphed over Jacob Nielsen and Teemu Iivonen in the iRacing.com Grand Prix Series (racing), while Vladimir Tsaplin was king of the Williams-Toyota FW31 time trials, besting Juan Rodriguez and Brett Webber.
Elsewhere in the road racing competition, David Benedict came out ahead of Thomas van Bussel and Mihael Vucinic in the inRacingNews Challenge Pontiac Solstice time trials while Madison Down edged Mitchell McLeod and Rens Broekman for top honors in the V8 Supercar Series (racing).
A very busy mixed class sports prototype scene saw Teemu Vuolle best Joni Hagner and Broekman to capture the Corvette class in the Prototype and GT Challenge racing, while the time trial crown went to Florian Denard from Gijsen and Rami Kaukola.  In the fixed setup version of that series, it was Fernando Bento besting Hagner and David S Peterson in racing.
The Ford GT racing titles went to Andreas Wottawa from Niek Versteege and Joni Bäckman (open setup racing), Jeff Antley from Shuji Aratani and Rodriguez (open setup time trials), Vincent Staal from Bäckman and Thomas Arends (fixed setup racing) and Justin Bright from Dennis Griffen and Rodriguez (fixed setup time trials).
And the newest addition to iRacing's burgeoning stable of race cars saw David Williams best Robert Bieber and Tapani Linnaluoto in the HPD ARX01C (open setup racing) with Alfio Crispi piloting his HPS ARX01C to the open setup time trials championship ahead of Nicolas Bihan and TK Yasagac.
In the remaining oval series, it was Maxim Paquette capturing the Street Stock racing title from Greg Hooks and Trey Jerrell.  The NASCAR iRacing.com Tour Modified Series saw Brandon Salvatore take the racing title ahead of Herbert Engelhart and Taylor Meyn even as the time trial crown went to Curt Hunter ahead of Nathan McGee and Brett Osborn.
NASCAR iRacing.com Class C (time trials) went to Simon Crochart over Jeremy Allen2 and Mike Morrow while the Class C racing title was captured by Kevin King over Josh Berry and Jeremy R Allen.  Moving-up – alphabetically speaking  — NASCAR iRacing.com Class B saw Jason Karlavige take the open setup racing championship ahead of Brandon Schmidt and Matt Whitten, while Byron Daley bettered Ben Sexton and Phil Juhring in fixed setup time trials action.
Finally, the NASCAR Class A (racing) title went to Kile Gottula who edged Robert Hall and Steve Ritter in the points race, as Mike Skinner topped Stefan A Schmidt and Ronny Kuritz in time trials.
---
You may also like...
---