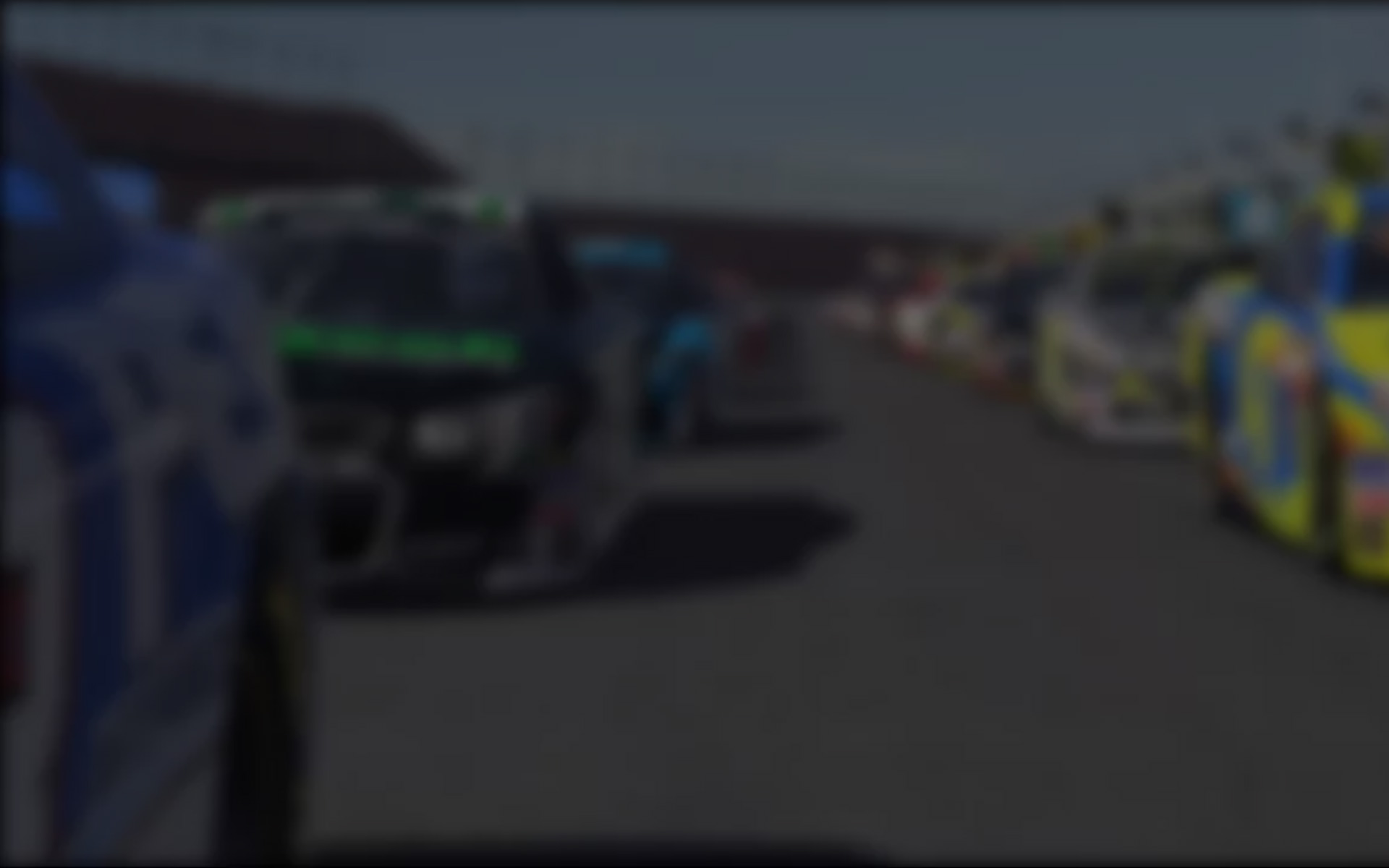 You asked for it—you got it! Fresh off its iRacing debut in Saturday's eNASCAR iRacing Pro Invitational Series finale, you won't have to wait until our June build to turn your first laps on North Wilkesboro Speedway. Instead, it's available right now!
A longtime fan favorite and one of the most unique short tracks on the NASCAR Cup Series calendar, the .625-mile short track played host to nearly 50 years of competition at NASCAR's highest level before shuttering in 1996. The list of past winners reads like a plaque at the NASCAR Hall of Fame; Richard Petty took 15 wins there, Darrell Waltrip earned 10, and Dale Earnhardt and Cale Yarborough scored five apiece. Jeff Gordon scored his only North Wilkesboro win in the track's final event in September 1996.
The track has been digitally restored to its 1987 state, from track signage and logos included on track to the RVs that line the outside of Turns 1 and 2. It will be a fixture of the new NASCAR Legends series that will debut in June with the release of the 1987 Ford Thunderbird and Chevrolet Monte Carlo for 2020 Season 3.
---
You may also like...
---
Chris Leone covers multiple iRacing World Championship series. He is the former media director of Red Bull Global Rallycross and has worked numerous stock car, open wheel, and off-road races as a writer and social media expert. Chris can be found on Twitter at @christopherlion.
---