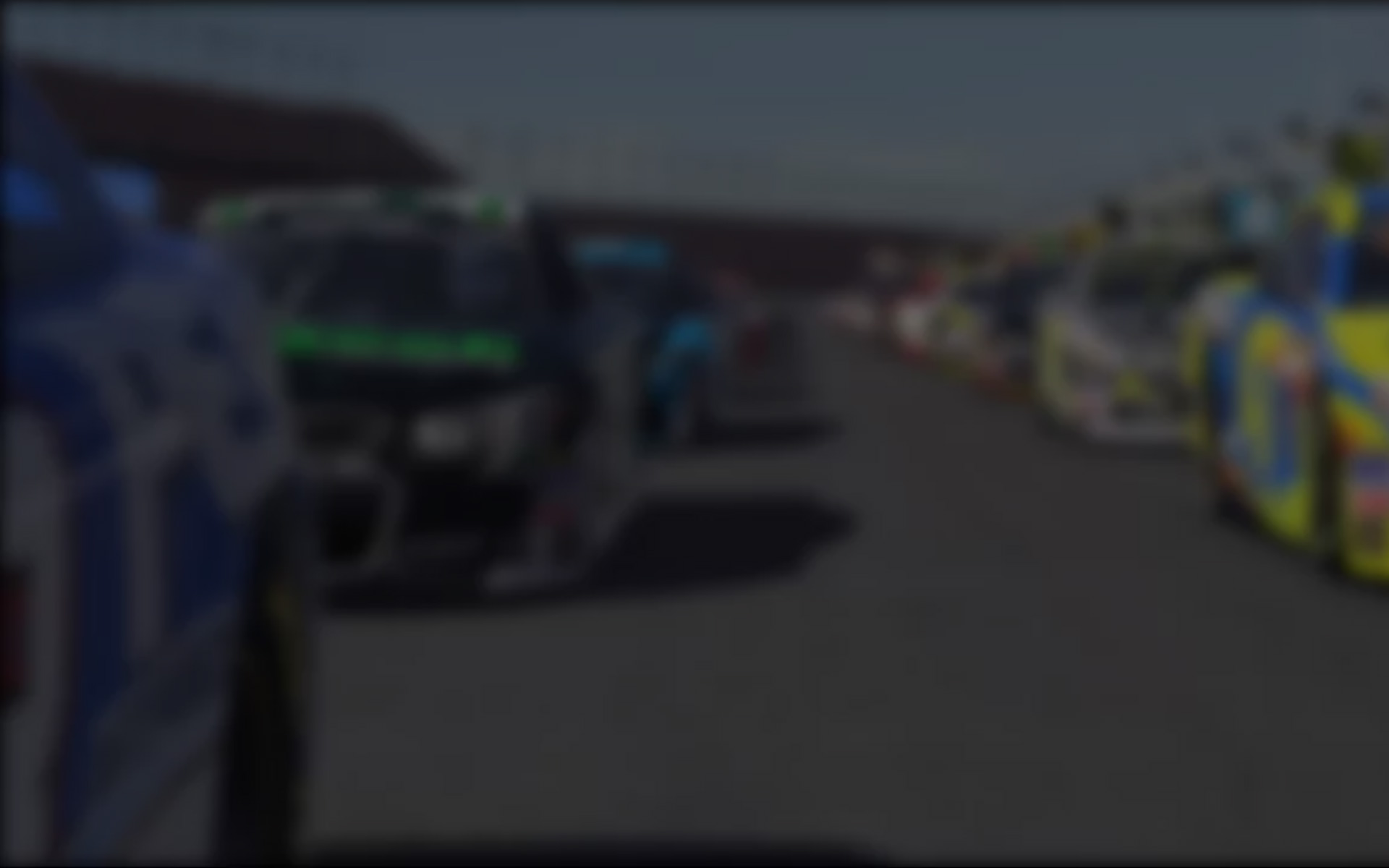 Week Two of the 2014 Season 4 iRacing.com IndyCar Oval sent the series to Lucas Oil Raceway for the first time in series history. Only 23 drivers racers participated in sim racing throughout the week. Cautions, lapped traffic, a tight track and pit road, pit strategy and single file restarts were just some of the storylines that played out throughout the week.
Ryan Norton (Florida) started on pole with Rob Unglenieks (Michigan) on his outside. Erich Moraga (Texas) started third with Seth Eggert (Carolina) fourth, and Brandon Trost (Pennsylvania) rounding out the top five starting positions.
Norton had an excellent start as Unglenieks was nearly a row behind coming to the green. Moraga immediately attempted to pass Unglenieks on the inside in Turn One, only to lose ground to the Michigander and Brandon Trost (Pennsylvania). Meanwhile Eggert struggled to get a grip on his car, dropping from fourth to eighth before the end of the first lap. In short order the field resorted itself into single-file on the tight one-groove race track. Norton quickly caught the tail-end of the field on the small 0.68 mile bullring, putting Harold Palmer (Mid-South) a lap down only 13 laps into the race. Within another five laps, Norton had lapped nearly half of the 12-car field.
The lapped traffic hindered Unglenieks' pace, allowing Trost to close in. Trost nudged Unglenieks and drove up to his outside in Turns Three and Four. Trost powered passed Unglenieks, having the preferred lane heading into Turns One and Two. Meanwhile, Eggert pulled low, yielding to both Trost and Unglenieks; indeed he went all the way down onto the apron in an attempt to give room to the lead lap cars.  Despite his good intendtions, Eggert broke loose and drifted Turns One and Two, momentarily regaining control before bouncing off of the outside wall, and clipping the oncoming Dallara DW12 of Moraga, destroying his side-pod.
Everyone elected to pit under the resulting caution, and as the lapped cars exited pit road, David Strid (Australia/NZ) clipped and spun Trost as Trost straddled the apron and pit exit road under caution.
Norton had an excellent restart as Trost was held up by the lapped car of Strid. Norton had stretched his advantage to more than ten car lengths when Trost finally cleared Strid, but the gap quickly evaporated when Niall McBride (UK and I) made contact with Ricardo Rossi (Brazil), sending the Brazilian into the wall. Trost elected to pit under the caution taking an alternative strategy.
Practice makes perfect as Norton had another excellent restart, gapping Unglenieks by a straightaway in under a lap. Meanwhile, Trost, who restarted at the rear of the field, quickly worked his way through traffic in only five laps.   His resurgence ended as he caught Moraga and was unable to find a way past. As Trost struggled to find a way around Moraga, Norton (again) caught the tail-end of the field while leading Unglenieks by nearly half a lap. The green flag run did not last however, as Austin Espitee (New England) spun off of Turn Two and, this time, everyone but Trost elected to pit.
Trost had an excellent restart, as he got on the gas early, and  quickly opened up a ten car-length lead over Norton. Trost's lead evaporated just as quickly as it was created when James Paulette (New England) spun off Turn Four and nosed his Dallara DW12 into the inside wall only two laps into the green run.
Practice once again makes perfect as Trost made another superb restart on Lap 65, barely waiting for the pace car to leave the racing surface before tromping on the loud pedal . . . and sprinting to a seven car-length lead over Norton as a result. Also on the restart, Espitee made contact with Moraga, destroying his own car and slowing the rear of the field. McBride tip-toed his way through the lapped cars, barely avoiding the slower cars of Espitee and Moraga.
Back up front, Norton was trying to run down Trost and was making inroads into the leader's advantage until they hit traffic.   Some lapped cars gave way easily to the two leaders, others stayed in the preferred groove. As Trost and Norton picked their way through the lapped traffic, the caution flew once again as Espitee spun once again. Once again, Trost was the only lead lap car to not pit under caution.
Trost made another fine restart, gapping Norton by nearly five car-lengths. This time, however, Norton slowly closed on Trost, pulling up to leader's gearbox on Lap 97 and attempted to make a pass. Norton relented, as Trost had the preferred line. Norton, however, continued to apply the pressure before catching a break when Trost caught a lapped car that refused to yield the groove. As they passed the slower car, Trost lost his momentum, allowing Norton to pull up to his inside. Trost turned-in to Turn One early, and made contact with Norton, sending Trost up into the wall and before spinning back down track. Unglenieks had nowhere to go and T-boned Trost with Rafael Mazarin (Brazil) slamming into the wreck for good measure. This left only Norton, Unglenieks, and McBride on the lead lap, although McBride's hopes for a lead lap finish were dashed when he was black flagged for passing under yellow.
Norton thus cruised to his 2513 Strength of Field victory with 13.528 seconds to spare over Unglenieks, earning 154 points for his win. Moraga finished in third a lap down, with Strid two laps behind in fourth and Palmer three laps back in fifth. Espitee — who won the highest rated race of the week (2699 SoF) — and Paulette, were the only other two winners at Lucas Oil Raceway.
---
You may also like...
---