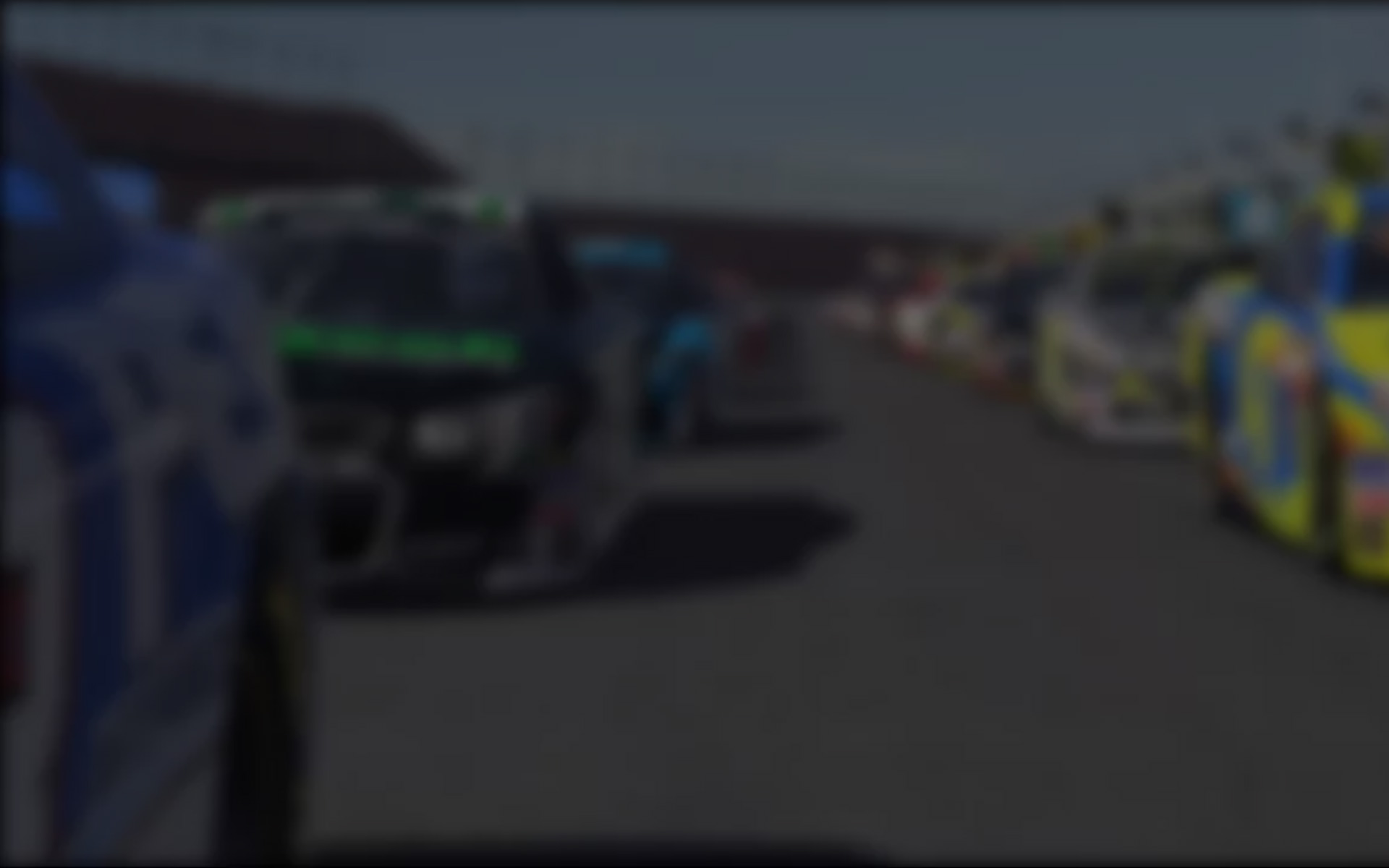 To some, it's just a game. To others, it's as real as it gets without actually having to deal with people like Roland Dane.
The Oceanic Sim Racing (OSR) Bathurst 1000 powered by iRacing.com was a monumental step forward in the world of virtual racing. Boasting features such as driver-swaps, a digital replica of the Holden VF Commodore which Jamie Whincup piloted to the 2013 V8 Supercar Championship and 161 laps around an exact laser-scanned replica of Mount Panorama Circuit, the OSR Bathurst 1000 was the first of its kind in the world of sim-racing and it was all done for a great cause.
Making a difference
Proudly supporting the Kids with Cancer Foundation, the entry fee for the event was a $10 donation (minimum) with all proceeds going directly to help the youngest sufferers of childhood cancer from newborns to young teens.  With 160 drivers representing seven different nations signing up, the donations came pouring in and over $2,900 was raised from this event alone.
Although many in the iRacing.com V8 Supercars community were keen to get in on all of the action, so were a few prominent names. Among them was the #33 Volvo S60 V8 Supercar driver, Scott McLaughlin of Gary Rodgers Motorsports. Although not as active in the iRacing community as he has been in previous years (mostly due to his success in the V8 Supercar Series), McLaughlin has played an integral part in testing and developing the digital V8 Supercar for iRacing in the past. When comparing the strategies required in real-racing against those needed in sim-racing for The Great Race, McLaughlin explained the similarities just before the online event started.
"To be honest, the strategy is very similar to the real race except we don't have those minimum seven stops like we did in 2014 Bathurst this year," he said.
A tough field
In addition to McLaughlin, the event also featured Australian GT Academy winner and International runner-up, Josh Muggleton and Australian V8 Ute Series driver, Terry Nightingale as well as sim-racing veteran and host of The Simpit, Shaun Cole. Also in the field were iRacing.com V8 Supercars Series champions Madison Down, Richard Hamstead and Mitchell McLeod.
Although slated to drive in the event as a duo as well, 2014 Bathurst 1000 pole-sitter, Shane van Gisbergen, and 2014 Kumho Tyres Australian Touring Car Champion, Justin Ruggier, who are both active in the iRacing community, both had other racing commitments which drew them away from the event.
As real as it gets
The showed rolled on, however, and for over six hours, the various driver teams worked pit strategies, conserved digital fuel, kept their cars out of trouble (or at least attempted to) and raced door-to-door as the massive field charged around the digital hell of Mount Panorama.
Like the real Bathurst 1000, this online event featured various qualifying rounds and (due to the sheer number of entries) a top-15 shootout to determine the starting order. With only a certain number of open pit stalls, those who didn't post the fast times didn't make the cut into the race.
"To be honest, the strategy is very similar to the real race except we don't have those minimum seven stops like we did in 2014 Bathurst this year." –Scott McLaughlin
By comparison to the real Great Race which only featured 26 cars in 2014, the OSR Bathurst 1000 was comprised of a massive 51-car field (102 drivers) which filed all the way around the final corner of the track as the cars gridded up.
Dude, do you even sim-race?
Although there are many differences when comparing real-racing versus iRacing such as the lack of kangaroos, no full course red-flags because the track is falling apart and (most importantly) the lack of commercials, there are also many similarities such as tire wear, fuel consumption, track temperature and, as McLaughlin previously mentioned, race strategy.
As the race wore on, there was heartache, there was glory and in the end, there was victory for one special team. Taking the win after leading 71 laps wereTeam TTL drivers Richard Hamstead and Jon Latham by a clear margin after starting from 13th. Although McLaughlin and his co-driver, Jarrad Filsell, started on pole, they finished the race in second after leading 88 laps. Rounding-out the podium were Trans-Tasman Racing's Madison Down and Leigh Ellis. A full replay of the race which was broadcast by V8s Online can be seen here.
Hold your breath, Ford fans
Much to the dismay of some, however, the OSR Bathurst 1000 was strictly a Holden-only event as the Ford Falcon CoTF is still in development at iRacing and is slated for a late 2014 release. Needless to say, however, next year's OSR Bathurst 1000 will be a fierce and classic Ford vs. Holden battle which you won't want to miss!
Want to get in on the action? Head over to iRacing.com to get started!
---
You may also like...
---