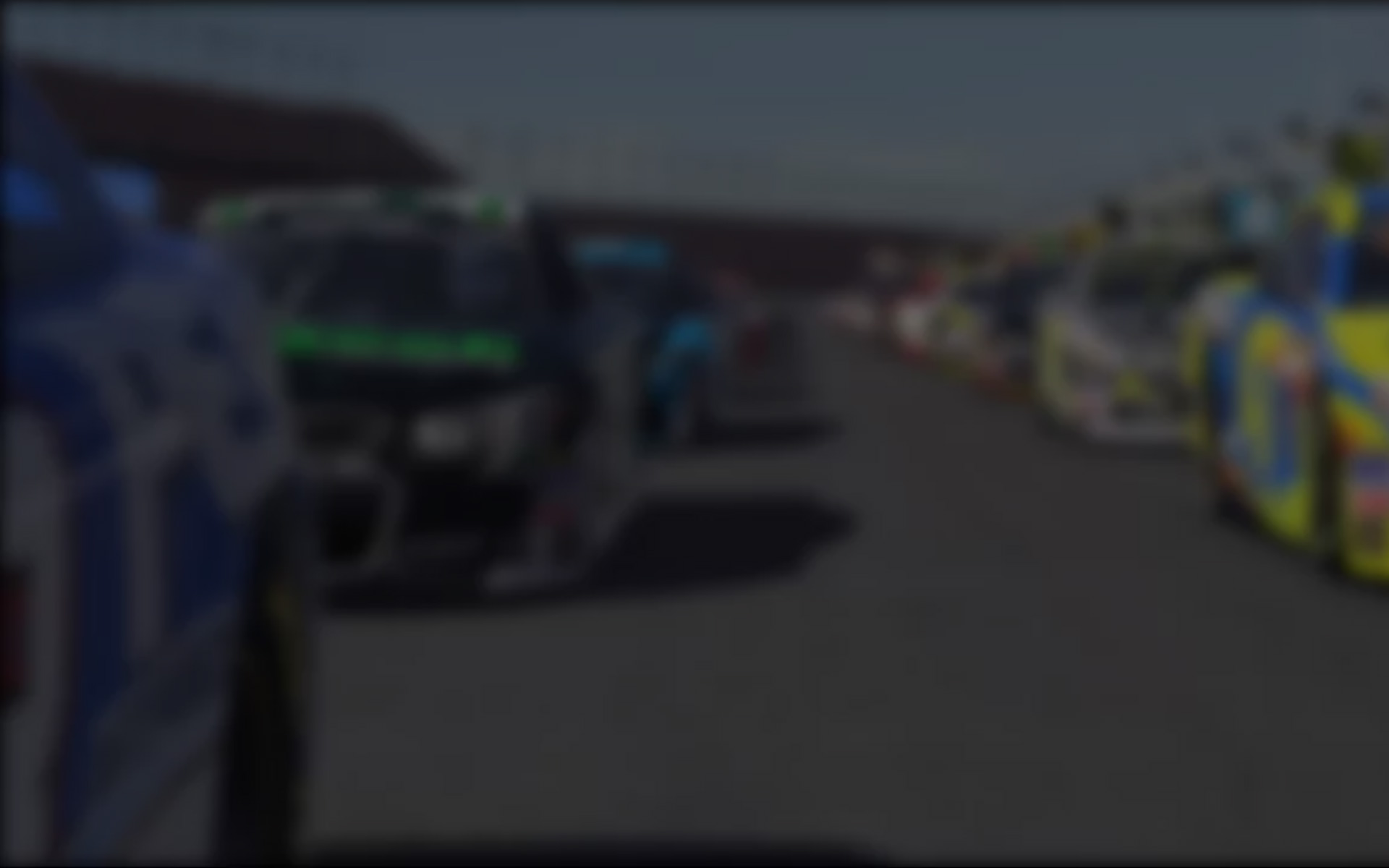 Week Nine of the iRacing.com Street Stock Series (iSSS) saw sim racers travel to the center of American stock car racing, Charlotte Motor Speedway. Charlotte is home to many of NASCAR's top drivers as well as the NASCAR Hall of Fame (complete with its . Last week, 1522 drivers attempted a race at the 1.5 mile oval, with 743 of them turning a lap in qualifying. With defending champ Nick Ottinger (Carolina) fighting for a NASCAR iRacing.com Pro Series (NiPS)  championship, a new driver may find himself on the top of the standings when the season is over and Maxime Paquette (Eastern Canada) is poised to be that driver.
Weekly High Strength of Field
Last week's high Strength of Field (SoF) race had rating of 3925 and saw NiPS driver Kenneth O'Keefe (Eastern Canada) lead flag-to-flag en route to a 0.2 second win over fellow NiPS driver Chris Overland (Texas). For his efforts, O'Keefe walked away with 240 points while Overland managed to gain 218 for second. Bryce Dulabhan (Mid-South) finished in the third position, just a tenth behind Overland, and collected 196 points while Michael Guest (Indiana) and Alex Ciambrone (Pennsylvania) rounded-out the Top Five and netted 174 and 152 points respectively.
Weekly Standings
Sitting on top of the weekly standings for Week Nine was Adam Gilliland (Texas). Gilliland ran 15 races during the week, with 13 wins and 15 top fives while leading 255 out of 300 laps. For his dominating performance at Charlotte, Gilliland netted 199 points. Overland found himself in the runner-up position after a week that saw him finish second in the top SoF race and win won four out of is other seven starts to net 193 points. Joni Hagner (Finland) finished the week in the third position after winning in his only race attempt, an effort that earned him 190 points. O'Keefe finished the week in the fourth position, after winning the SoF race, with 188 points. Rounding- out the top five was Allen Lewis (Mid-South), with 185 points and three wins in nine races on the week.
Season Standings
For the second week in a row, there was no change among the top five in the season standings. Paquette maintained the top spot but, once again, Greg Hooks (Virginias) was able to shave a couple more points off the Canadian's lead. Hooks gained six points and is now only 22 points behind Paquette. Michael Vaughn (West) maintained the third position while Kevin Moody (New York) and CJ LaVair (New York) held steady in fourth and fifth.
Weekly Qualifying
O'Keefe manged to turn the fastest recorded qualifying time at Charlotte with a 35.255 second lap. Lewis was second on the qualifying charts with a 35.306s while Gilliland was third with a 35.335s. Malik Ray (Carolina) ran a 35.355, good for fourth, while Jani Penttinen (Finland) was fifth fastest at 35.362s.
The iRacing.com Street Stock Series travels to Lanier National Speedway for Week Ten of iRacing.com Street Stock Series. Will Hooks be able to wrestle the points lead away from Paquette or will Paquette be the one to finally replace Ottinger on the iSSS throne? Find out next week on inRacingNews.
---
You may also like...
---