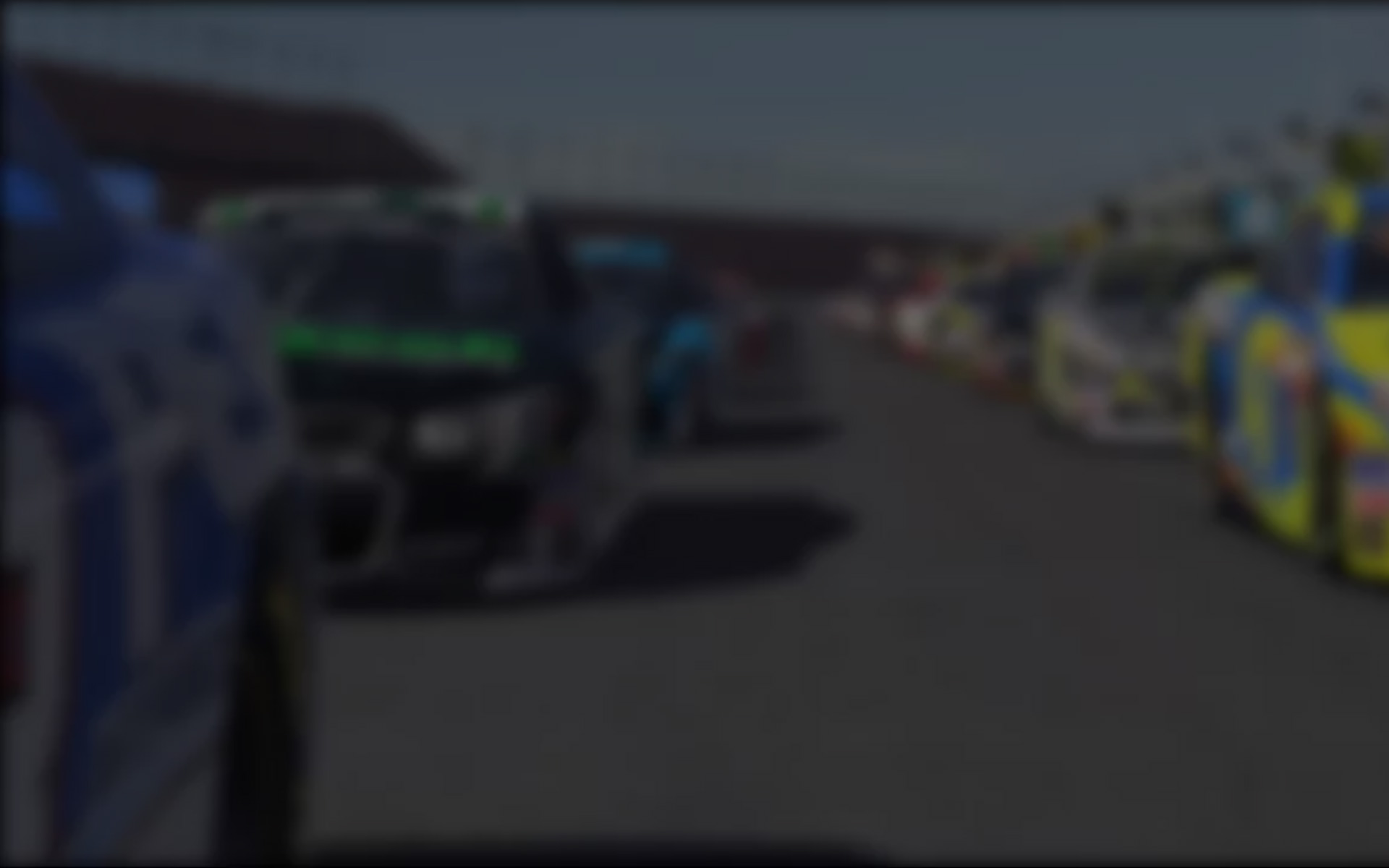 It's an understatement to note that Circuit Spa-Francorchamps has played a pivotal role in Richie Stanaway's racing career.  After all, the New Zealander scored a sensational win there in his GP3 debut in 2011.  Unfortunately, it was also at Spa where, as a member of the Lotus F1 young driver team, he fractured two vertebrae in a crash that sidelined him for the bulk of the 2012 Renault 3.5 Series.
While recovering from his injuries, however, the 21 year old from Rotorua scored another important triumph at the virtual Spa when he won the top split of the World Tour of iRacing Belgian Grand Prix in September.  That win paved the way for Stanaway to join one of sim-racing's elite organizations, Team Redline.
"Spa has certainly been full of ups and downs for me," Stanaway says.  "In 2011, I had one of my biggest career-defining moments there and then, last year, one of the worst moments of my career.   And my win in the World Tour of iRacing Belgian Grand Prix was a factor in being invited to join Team Redline."
Although some might find it amusing that a driver on the fast track to F1 had to earn his way onto a sim-racing team, the fact is there are no free passes at the top levels of online racing.   So when Stanaway initially contacted Redline's Greger Huttu and Atze Kerkhof, he was told, in effect, come back when you have some more experience . . .
"They didn't want to sign a driver who wasn't even running the top split in A class," he recalls.  "They said they would keep an eye on me and watch my performance over that season and, fortunately, I ended-up fighting for the title in Season 3 Grand Prix Series.  I managed to get my iRating high enough that I ended- up winning a few races and also won iRacing's Belgian Grand Prix – so having a good Season 3 and winning that special race made them sit up and take notice.
"I feel extremely grateful to have the opportunity to sign with them.  It's not every day that you can go straight into one of the world's best sim-racing teams, and I'm proud to be a part of it."
Team Redline was looking to add a driver for the 2013 iRacing.com Grand Prix Series World Championship (aka the World Drivers Championship – WDC) and Stanaway is certainly an intriguing addition to their lineup.
"The main reason for signing (Richie) up is that he's very quick in sim racing," Huttu says.  "But he can also bring something new to the team with his real racing experience, so that played a big part in it as well. I think the bridge between sim- racing and real racing has been getting smaller and this is one step towards that for us as a team. Obviously his real racing career can affect the time he can spend on sim-racing, but I'm looking forward to seeing what we can do together next year."
"I think the bridge between sim- racing and real racing has been getting smaller." — Greger Huttu
Huttu, Kertzhof and Stanway's competitors have already seen what he can do in the iRacing.com Road Pro Series.  Seventh in his Team Redline debut in the iRPS opener at Spa (naturally) and out early in Round Two, he was on the podium at Indianapolis and then led 59 of 60 laps en route to his first Road Pro Series win at Silverstone.  The Kiwi heads to his digital "home" race at Philip Island this weekend ensconced in fifth place in the iRPS standings, well within the top 25 who will gain automatic berths to the WDC.  However, he's hardly resting on his virtual laurels.
"Getting that first win in the iRPS was really exciting, but there's more to be done," Stanaway says.  "I want to win a pole and finish consistently in the top five in the second half of the season and qualify for the WDC.  Then I want to keep learning, keep progressing to the point where I can be in the top five in the WDC next year."
Not surprisingly, Stanaway is taking an equally ambitious outlook on the future of his real world racing career, one set to resume with the Lotus team in January now that doctors have been given him the all clear.
"I'm fully recovered, if not to 100% then to a good enough level where I can do things physically in terms of training.  For the first four months after the accident I was extremely limited in what I could do, so I lost a lot of fitness – not just general fitness but race fitness from not being in the car a lot.
"Now my main focus is making sure that I get back to that level of fitness I had before the accident – if not even more.  The Renault 3.5 Series starts in 17 or 18 weeks but, in the grand scheme of things, it's not a huge amount of time to get back to that level.  I'll start testing in Europe on the 22nd of January before our official pre-season testing starts in early February.  So that's the program I'm on at the moment."
Although sim-racing has long been a part of Stanaway's "program," it took on renewed importance during his recovery from his back injuries.  Barred from even some relatively routine physical activities, let alone the g-forces and physical pounding of driving a race car, Stanaway focused on iRacing to keep his mind in the game . . . literally.
"I'm glad I had access to iRacing because it's allowed me to stay heavily focused on racing and my performance behind the wheel without actually racing in real life," he says.  "The greatest thing about it is you can drive on iRacing as much as you want.  Obviously, unlike most other sports, in motorsports you can't practice whenever you want to.  With simulations, we now have that, although with the physical elements more or less out of it; but basically every other element apart from the physical side is a part of the simulation.
" iRacing enables me to work on my mental game, to work on concentrating, making no mistakes in a high pressure environment." — Richie Stanaway
"The driving style carries over quite nicely; the tracks are very accurate.  With Spa, for example, there's no visual difference between the real world track and the virtual version on iRacing – if not I wouldn't be interested.
"Another big thing is that iRacing enables me to work on my mental game, to work on concentrating, making no mistakes in a high pressure environment.  You can test as much as you want, but there's just no substitute for the pressure of racing against 30 or 35 other drivers at a very high level.
"Prior to 2012, the longest race I'd ever driven was 25 or 30 minutes long.  The Renault 3.5 Series races were 45 minutes, but with the iRPS we're running a full Grand Prix distance, which is perfect for where I want to be in the future, so the mental dimension of iRacing is a huge benefit."
What was that Huttu said about the bridge between sim-racing and real racing getting smaller?
Stanaway figures to cross another bridge between sim-racing and real racing next Wednesday (December 12) when he competes in the iRacing.com Pro Race of Champions.  He'll be going up against stars from NASCAR, IndyCar, GRAND-AM, ALMS and NHRA, along with some familiar faces from V8 Supercars and even a few drivers with Formula One entrees on their resumes.
"I'm really looking forward to it," he says.  "I don't have any real world experience on ovals, but I've done a few truck races and I also ran the World Tour Talladega 500.  So I've gotten some oval experience, although nowhere near the guys who race on ovals for living mind you!  Now it's a matter of practicing, hopefully qualifying well and just staying out of trouble (on the oval) then maybe have a slight advantage on the oval guys when we get to the road course.
"So it should be a nice event.  I'm looking forward to racing against guys I wouldn't normally race with in the real world and seeing how we all do together."
Now if only Stanaway could convince the powers-that-be to switch the road course portion of the event from Watkins Glen to Spa . . .
---
You may also like...
---