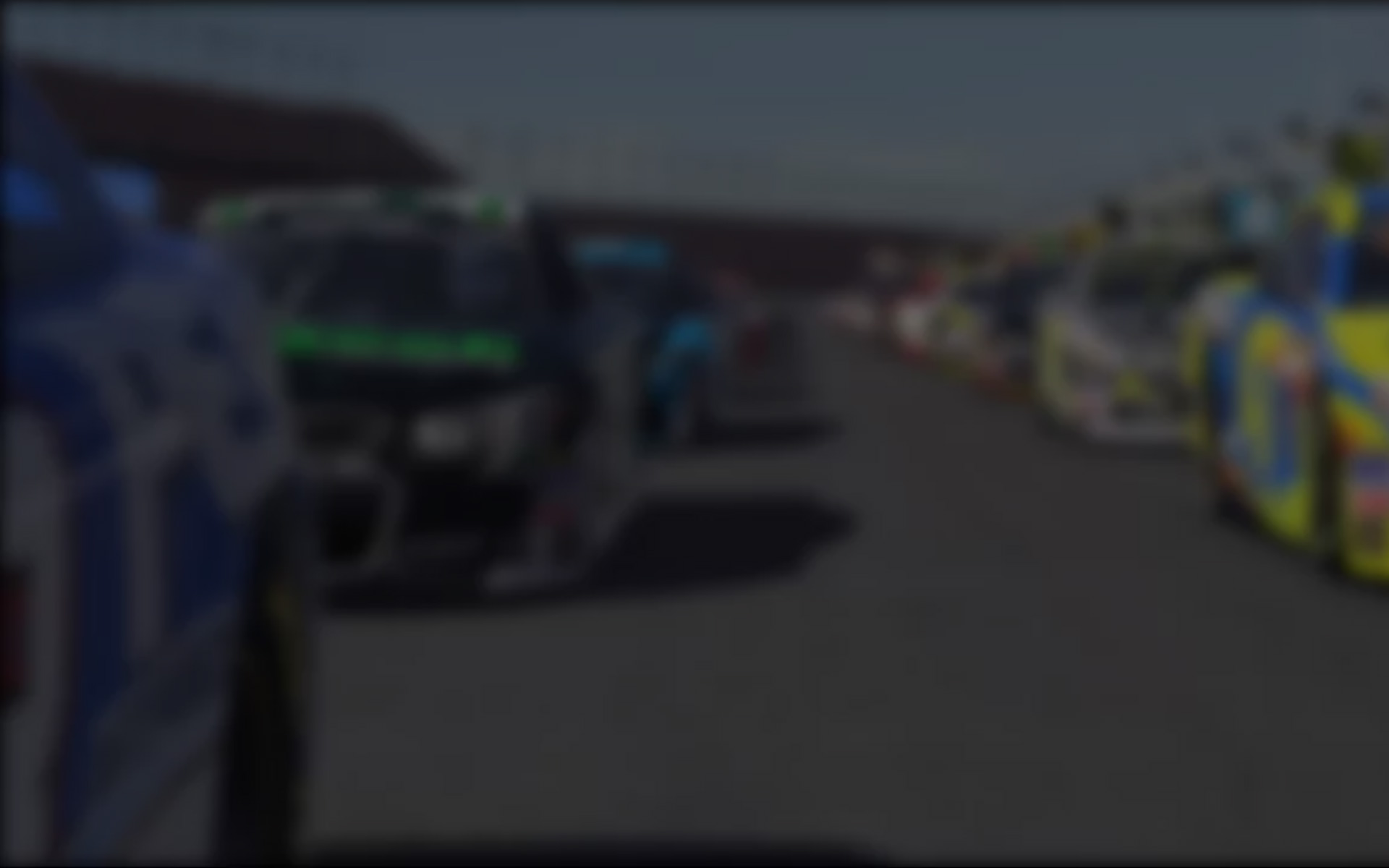 The inRacingNews Challenge is now halfway complete, as the Pontiac Solstices and Spec Racer Fords of the multi-class series spent last week competed at Charlotte Motor Speedway for the one and only time this online racing season.
While Chris Hughson (in Solstice) and Gabriel Tobar (in SRF) both held substantial points leads going into the week, both looked to even further extend their respective advantages. While Tobar succeeded, building his advantage over dual title threat Hughson to 164 in SRF (994-830), Hughson saw his lead over Nenad Matijevic in Solstice drop to 90 points, and now sits at 937-847.
Solstice remains the class with the bigger championship leads in the lower divisions, as Moreno Bertani holds a 60-marker advantage over William R Randleman in Division Two, Wim Bries is running away with Division Three by over 300 points, and Oleg Predko sits comfortably in the Division Four lead by over 100 points.
Bart Hurskainen's Division Five lead over Matthias Linek is a solid 47 points, Michael Brenner has 38 points in hand over Eric Laval in Division Six, and Irek Dembski holds a solid 86-point advantage over Ole Pedersen in Division Seven. Richard Jordan's Division Eight lead tops 200 points, while Michael Hogg and Jeff Ramsdell each have leads of over 100 in Divisions Nine and 10, respectively. Rookie leader Loic Varnier rounds out the Solstice divisional leaders, with over 100 points on his next divisional opponent as well.
Things are considerably tighter in the SRF championship races. Henri Salminen leads Seni Hoellmann 741-702 in Division Two, while Kim Kartevold only tops Domenico Gallipoli by 626-600 in Division THree. Roberto Peretto holds the advantage over Karl Crowley in Division Four at 461-412, with four other suitors within 100 points, while Edd Hartley only tops Alejandro Mengual 461-427 in the fifth division.
In Division Six it's Eric Laval over Daniel Muse by 37 points, while Timo Nau leads Chad Bremer by 13 in Division Seven and while Jimmey Fogolini holds a 100+ point advantage in Division Eight, Bruce Frame and Alessio Brusadelli are separated for second place by a single point.
The rest of the lower SRF divisions are a mixed bag: Mike North (Division Nine) and Giuseppe Cantore (Rookie) each hold advantages of over 100 points, but Division 10 remains close as many drivers have not competed in each race weekend. Currently Barry Griffith holds the lead over Bryan Brown, 228-198.
Week Sevenwill see the iRNC take on Summit Point Raceway for the third time of five this year. This week's event will take place on the track's short configuration.
---
You may also like...
---