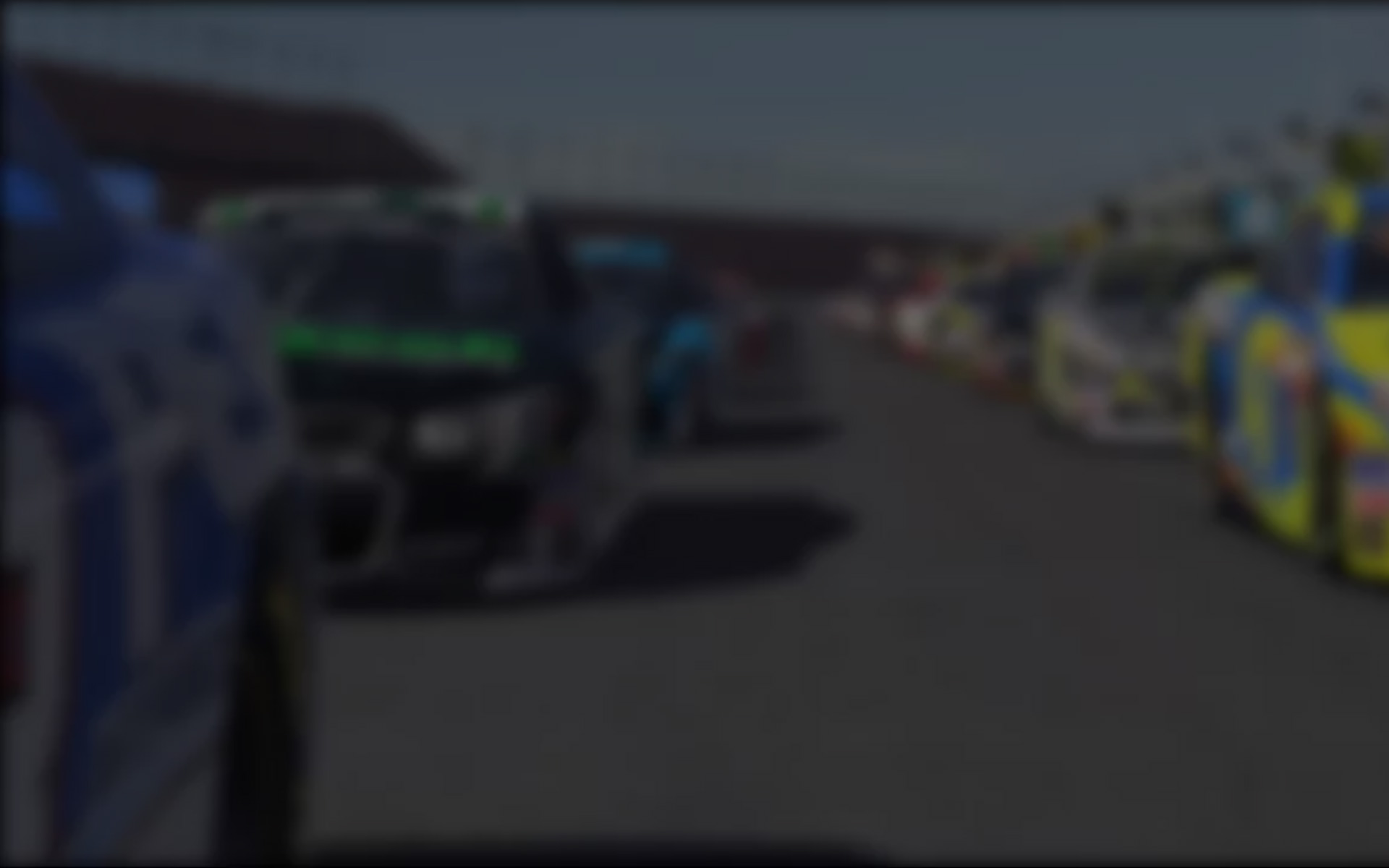 The World Tour of iRacing's first doubleheader weekend produced 811 miles of action-packed online racing as Friday's Talladega 312 for Impala SS Class B and Saturday's Talladega 499 for Impala SS Class A (COT) saw more than 1,200 entries and nearly 6,000 laps of fierce sim racing competition.
Every iRacer had a shot or two (if they entered both races) at one of nearly a dozen prizes on offer for competing in the races.  Shawn Kimball came away with the random drawing's top prize, a NASCAR Experience gift card good for a 'Qualifier' Driving Experience (a $464 value).  Brian Witt, Maximilian Vietmeier, Steven McGarrity, Alex McGillivray and Peter Allnutt each won a $100 gift card to the NASCAR.com Superstore and Gregg Eby, Michael Shea, Florian Kirchhofer, Michael Trapp and Derek Wood each won a pair of tickets to the NASCAR Sprint Cup Series Pit Crew Challenge at Charlotte Motor Speedway on May 19.
As for the on-track competition, Jesse Atchison emerged as the unrivaled iRacing King of Talladega Superspeedway as he won both his races, leading 37 laps to beat Martin Thiemt by 1.3s on Friday and beating Mason Baker by a scant .019s after leading 124 laps on Saturday.  Francois Coté and Mark Eggleston nearly matched Atchison's feat, with a win and a second place in their races.  Coté won his Talladega 312 split but finished second in Saturday's Talladega 499, while Eggleston won his split on Saturday after coming home second on Friday.  Don Parrish also got a win and a podium finish, taking his victory in Impala SS Class B but settling for third in Impala Class A.   Two other iRacers – Ronald Byrd and Harry Dodd – collected second places finished in both races.
Vic Greenwood bested Douglass Wyatt in the closest finish of the 20 Talladega 312 splits with a margin of victory of just .059s, while Atchison's win over Baker ranked as the closest win of Saturday's 18 splits.  Largest margin of victory?  That would be Steve Herzberg's 32.7s win over Byrd in the Talladega 499, while the largest MOV in the Talladega 312 went to Ray Bachmann who came home 10.6s ahead of Trevor Perry.
Although Tanner Stoops led the most laps of any of Friday's winners (95), the honor of most laps led in the Talladega 312 went to Sherman Chapman who was out front for 102 circuits en route to an eighth-place finish, while Herzberg led 139 laps – and won – on Saturday.   Fastest of the thousands of laps was recorded by Richard Crozier, who toured the 2.66 mile superspeedway in 50.032s in his Impala SS Class A on Saturday, while fastest lap of the Impala SS Class B competition went to Chris Main at 51.030.
All in all, a hugely successful weekend for iRacers, the World Tour of iRacing and the sport of sim racing.  Next-up on the World Tour of iRacing is the virtual Indianapolis 500 on Saturday, May 29.  Don't miss your chance to join Ray Harroun in the record books!
Talladega 312 winners:
Bradley Blitch, Gabriel Dodds, William Bell, Ray Bachmann, Jesse Atchison, Tanner Stoops, Brandon Coppinger, Shaun Stroud, Francois Coté, Ron Hilling, Paul Grimsley, Devan Laska, Ronny Scott, Vic Greenwood, Matt Maguire, Don Parrish, Rodney Kramer, Edward Caranci, Jeremy Davis and Andrew Wagner.
Talladega 499 winners:
Anthony English, John Hill, Steve Herzberg, Jason Clark, Jesse Atchison, Robin Williams, Justin Brown, Craig Cook, Mitchell Kelley, Kevin West II, Rick Duarte, Ruediger Braband, Mark Eggleston, Paul Clements, Steve Witt, Andrew Hardcastle, Armando Delgado and Steven Thornton.
Talladega 312 runners-up:
Bryan Goddard, Jay Gaither, Ronald Byrd, Trevor Perry, Martin Thiemt, Benjamin Burmeister, Christer Wulff-Olsen, Lance Williams, Brenden Queen, Scott Hagood, Brian Tedeschi, Andrew Dairaghi, Zach Chinowith, Douglass Wyatt, Jacques Richard, Mark Eggleston, Troy Stewart, Mike Napolitano, Gregg Eby and Harry Dodd.
Talladega 499 runners-up:
Jason Warren, Jonathan Bjornson, Ronald Byrd, William Humphries, Mason Baker, Justin Boston, Jim Wallen, Francois Coté, Derek Rouse, Brian A Witt, Wayne Anderson, Jacob Fyfe, Allister Howie, Brian Hubble, Alan Pontbriand, Austin Grover, Michael Madsen, Harry Dodd.
Talladega 312 third place finishers:
Wilhelm Klein, Michael Stroz, David Rosenblum, Richard Thomas, Rick Savage, Kyle Hatfield, Jacob Guiher, Randy Fayash, Hauke Grotheer, Aldo Villamil, Robert Jensen, Jason Wright, Tyler Brooks, Jaret Hogan, Andre Boccellari, Tom Johnson, Jeremy Blood, James G. Adams, Marvin Emberton and Tyler Edwards.
Talladega 499 third place finishers:
Nenad Matijevic, Christopher Berry, Andre Grigulis, Donald Smith, Eugene Mozgunov, Dave Carr-Smith, James Ewens, Max Weaver, Aaron Truskot, Kelly Thomas, Rob McFadyen, Wayne Barnes, Don Parrish, Steve Pettit, Fabrizio Raffa, Joseph Senske, Mike Dubrowney and Brian Van Cleve.
---
You may also like...
---