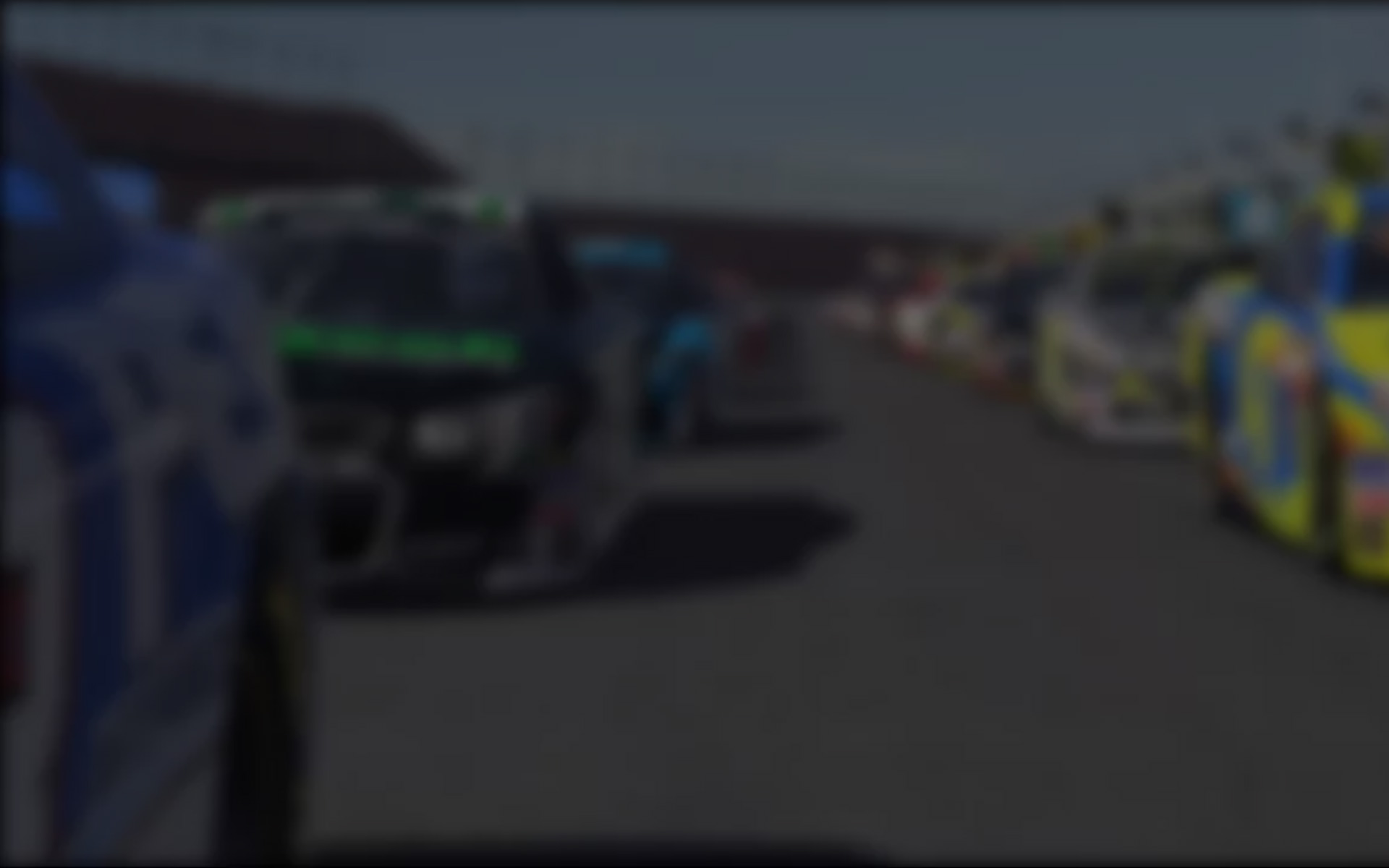 The iRacing.com Street Stock Series made its way to Braselton, GA, home of Lanier National Speedway as well as Road Atlanta. 922 sim racers attempted a race at the 3/8th mile oval and a familiar name made its way to the top.
Weekly High Strength of Field
Last week's high Strength of Field race had an SoF of 3207 and paid 195 points to win. Maxime Paquette (Eastern Canada) started on the pole and led 19 laps but would not be able to bring it home as he finished second behind Brandon Atkinson (Carolina), who led 21 laps and collected 195 points for the win. Paquette earned 175 points for his runner-up finish. Rounding-out the top three was Paul McCollum, who earned 156 points, while fourth belonged to CJ LaVair (New York) who finished just five seconds behind Ottinger and was awarded 136 points.  Completing the top five was Cole Anderson, who netted 117 points for his finish.
Weekly Standings
Nick Ottinger (Carolina) found himself in a familiar place as he finished-off Week Four on top of the weekly standings. Ottinger won his only race  of the week, leading every lap and earning 178 points. For his second place finish in the SoF race, Paquette finished the week in the second position with 175 points. SoF winner Atkinson finished the week in the third position after winning eight out of ten races and netting 162 points while Brett Robinson (Indiana) found himself in the fourth spot after winning two out of three starts and collecting 150 points. NASCAR iRacing.com Series World Championship driver Kevin King (California) rounded-out the top five after winning his only race of the week and netting 150 points.
Season Standings
Paquette still sits atop the season standings after a strong week in Georgia that upped his points total to 649 points. Advancing one spot this week was Greg Hooks (Virginias), who stands at 595 points after earning 148 points during Week Four. Third in the overall season standings is Michael Vaughn (West) with 548 points. Vaughn ran two races at LNS,  winning one and receiving 142 points. Kevin Moody finds himself in the fourth overall position with a point total of 529 points after receiving 123 points for Week Four and, rounding-out the top five overall is Thomas Zinninger (Ohio), who dropped one spot from Week Three. Zinninger brought his points total to 524 points after four weeks.
Weekly Qualifying
Ottinger once again found himself in the familiar position of being number one in qualifying for the week. Ottinger turned a blazing 14.815 second lap at Lanier, besting the 14.883s effort of NiSWC driver Brian Schoenburg (California). Robinson ended the week in the third position with a lap of 14.888s while David Morrison (Mid-South) finished the week in fourth with a 14.898s effort. Rounding-out the "fast five" on the qualifying charts was Wayne Walker2 (Australia/NW) with a 14.904s lap.
Week Five of the iRacing.com Street Stock Series travels back to Charlotte Motor Speedway to run on the 1/4 mile Legends track. The tight legends track always brings great racing. Who will finish the week on top? Find out next week on inRacingNews.
---
You may also like...
---