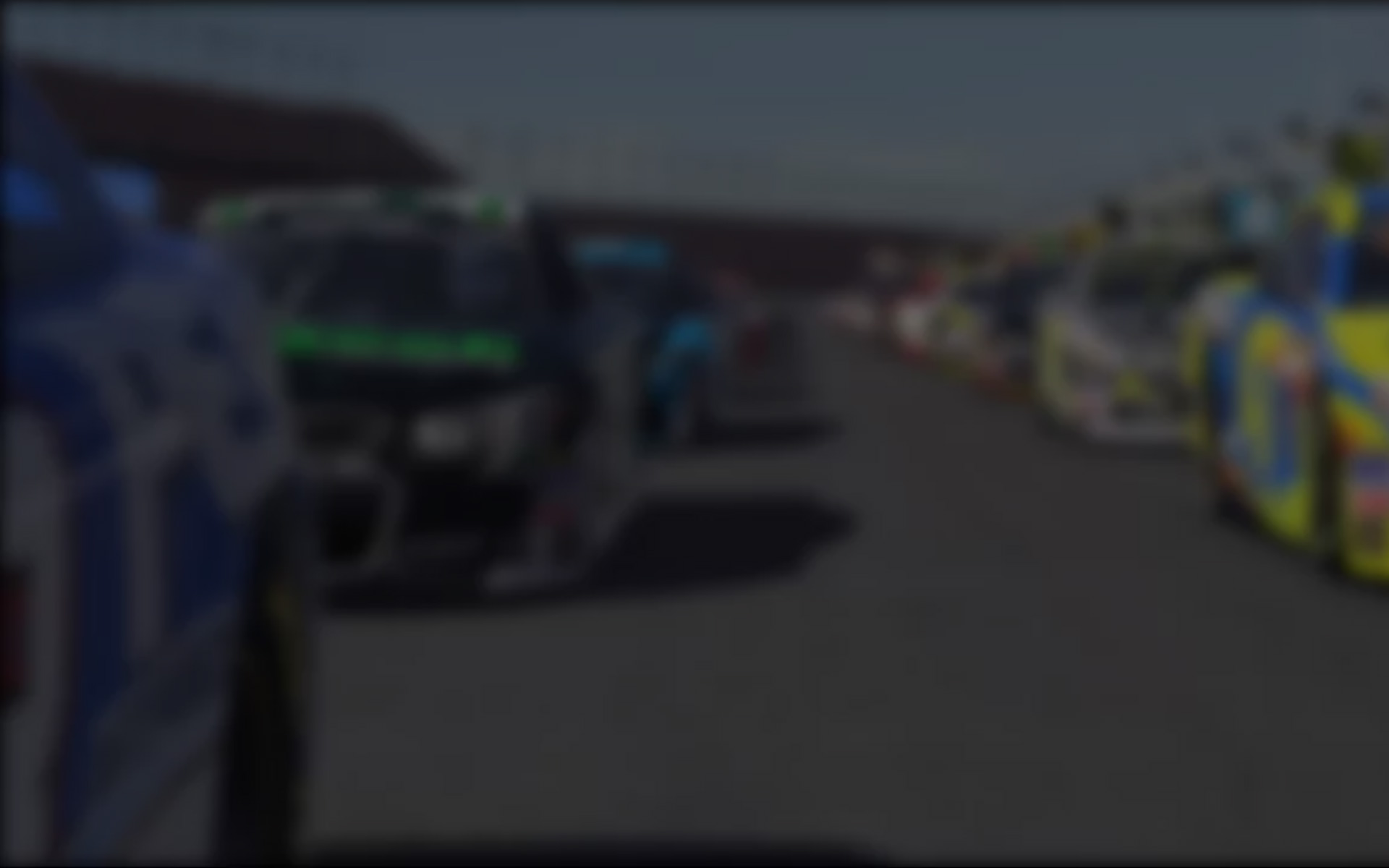 For Week 10 of 2011 Season 3, the iRacing.com Street Stock Series traveled to Braselton, Georgia to race at Lanier National Speedway. Lanier, which is located directly across the street from Road Atlanta, was recently put up for sale but that did not stop iRacing's top sim racers from racing on the 3/8th mile oval. Once again, Nick Ottinger would show everyone why he is a two time champion.
Weekly High Strength of Field
The high Strength of Field race for Week 10 took place on Monday night. With a SoF of 3048, the race paid 190 points to win. Paul McCollum (New Jersey) would take the win in the 40 lap race, with 39 laps lead. Greg Hooks (Virginias) would finish in the second spot, 0.25 seconds behind. Hooks was the only other racer to lead a lap in the race and received 172 points for his finish. Third belonged to Mike R Johnson (Mid-South), who turned the fastest lap of the race (16.039) and finished just over a second behind McCollum. For his finish, Johnson received 155 points. Matthew Kingsbury (Mid-South) finished in the fourth position and net 138 points while Greg McKinney (Carolina) rounded-out the top five and received 120 points.
Weekly Standings
Sitting on top of the weekend point standings for Week 10 was Jeremy Davis (New England). Davis won the second highest SoF race of the week in his only start and ended the week with 190 points. Jeff Conover (Carolina), who finished second in the same race that Davis won, would finish the week in the second position with 171 points after making only one race attempt. Sitting in third position was Elmar Erlekotte (DE-AT-CH), with one win in one race attempt while netting 163 points. Paul Kusheba (Connecticut) finished the week in fourth after winning both races he attempted and receiving 154 points for the week. Rounding-out the Top Five was Hooks. Hooks attempted six races, in which he had five Top Five's and one win. For his efforts, he received 149 points.
Season Standings
Two time defending series Nick Ottinger (Carolina) took over the top overall spot in the season points after Week 10. Ottinger raised his season total to 1300 points after winning one race at Lanier and gaining 146 points. Ottinger was able to take the points lead even though he has one less week counted than Ryan Field (Massachusetts), who sits in the second position. Field did not make a race attempt at Lanier. Third in the season standings is Erlekotte, who dropped from second to third after 163 points at Lanier, which was only 14 points higher than his lowest drop week. Erlekotte's new points total is 1264. Kusheba moved up to the fourth position in points after gaining 154 points at Lanier, which brought his total to 1216. Rounding out the Top Five is James Trimble (Pennsylvania). Trimble netted 130 points at Lanier, which only netted him nine points due to drops.
Weekly Qualifying
For the first time in a few weeks, Ottinger was not number one in weekly qualifying. This week saw Kusheba on top with a 15.920. Ottinger would find himself in second with a 15.966. Erlekotte was the only other driver to run a sub 16 second lap after turning a 15.981. Brandon Chretien (New York) would finish the week in the fourth position with a 16.000 as Road Pro driver Simon Crochart would round out the Top Five with the same time as Chretien, a 16.000.
For Week 10, the Street Stocks will travel to Charlotte Motor Speedway for the second time this season to run on the 1/4 mile legends oval. Tempers will fly as paint is trader on the tight oval. Will Ottinger increase his points lead? Find out next week on inRacingNews.
---
You may also like...
---