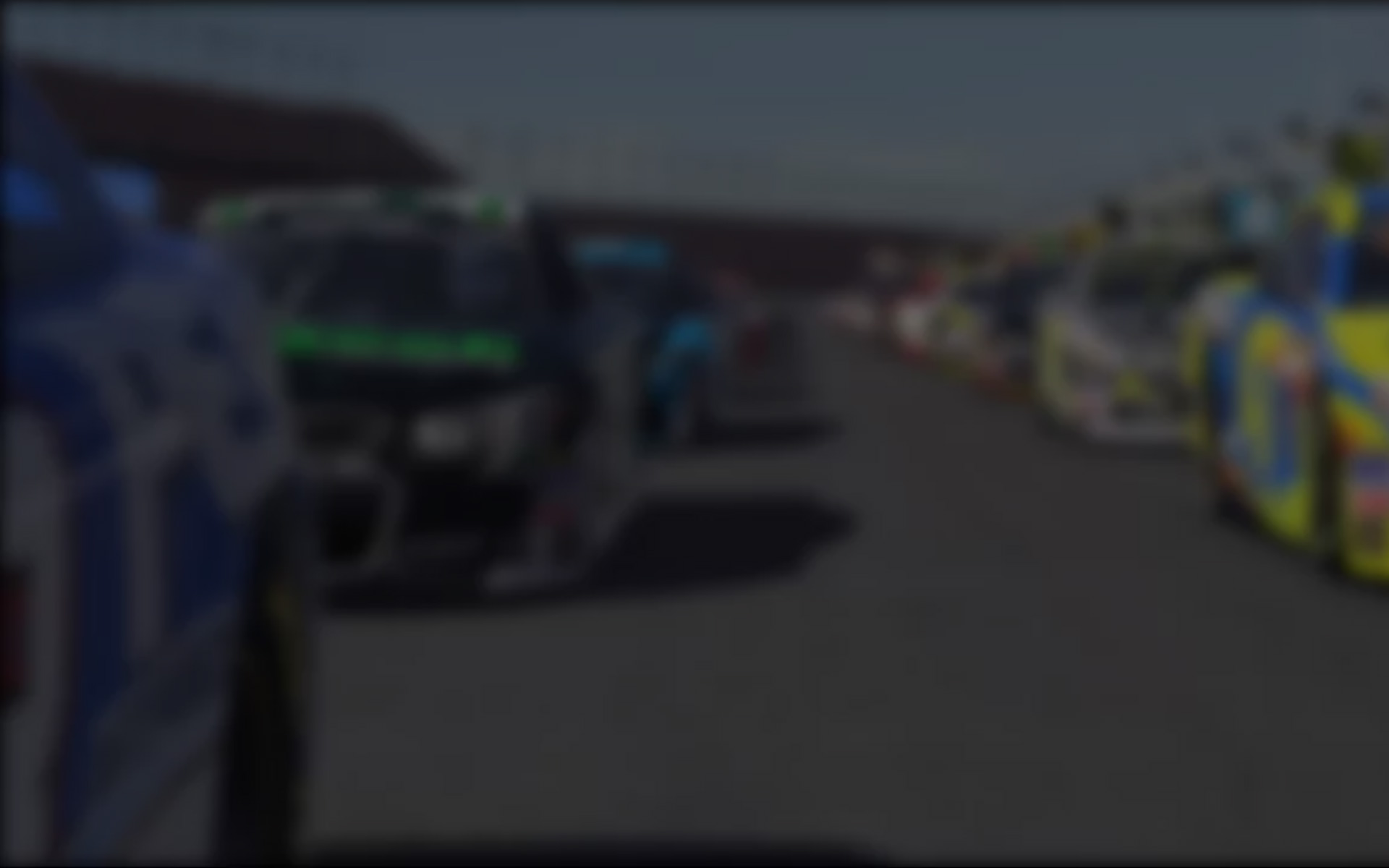 Yang Ou took another step towards securing the 2011 iRacing.com IZOD IndyCar Premier Series Oval title at New Hampshire Motor Speedway last week.  Ou scored a dominant — if close – win over Tim Doyle in the top strength of field (2287) event to collect 143 points towards his championship.  Ou started from pole and led all 130 laps around The Magic Mile in Sunday morning's online race.  His seventh win of the season was hardly a cakewalk, however, as Doyle kept him honest throughout and came home less than a second in arrears in a performance that garnered 135 points, good for second best on the series' trip to the Granite State.
"I added a bit too much right rear tire pressure on the last run, turning right on entry, straight at apex and right again exiting the turns which was fun in a car that can snap around quickly," Ou explained.  "Overall it was a conservative race but a great points day."
PJ Stergios was another half second behind at the finish, with Shaun Stroud and Yves Wanner rounding-out the top five.
"(I) fought with Tim Doyle most of the race as always at these short tracks, said Stergios.  "We had a bit of a moment in Turn Three when I got tight and slowed up some, and he bumped me. Luckily we both got out of it in one piece. I just simply wasn't fast enough for Yang or Tim, especially on the longer runs we got, so I wound up in third which I am happy with in that kind of field."
"Overall it was a conservative race but a great points day." – Yang Ou.
Chris Cahoe collected a win of his own at NHMS, coming home 4.6s clear of Ryan Terpstra.  The Sunday evening race saw several lead changes as Cahoe started from pole and led in the early going, only to cede the top spot to Cary Borkenhagen who went off sequence a pit stop during an early caution.  Another yellow on Lap 52 saw everyone, including Borkenhagen, visit the pits with Terpsta emerging in the lead ahead of Cahoe.  However, Cahoe reeled-in Terpstra and took the lead for good on Lap 66.  Terpstra took the checkered flag in second some 3.5s clear of Dan Murray with Derek Roelweld and Mark Warmington rounding-out the top five, and Borkenhagen slipping to eighth behind Eugenio Massa and Jeff Troyer.
Monica Clara Brand grabbed her second win of the campaign Sunday afternoon after a feverish race that saw three different leaders and the top seven finish within two seconds of her winning Dallara.  Brand started third, moved to second on the opening lap, pitted during an early caution, then grabbed the lead on Lap 36.  She swapped first back and forth with Marko Viitanen and Joao Pinho before taking over for good just eight laps shy of the finish.
"Those 20 laps or so fighting with Marko were a blast," said Brand. "I knew a setup as fast as his will ultimately kill the tires and all I had to do was hang right behind him pressuring him into a mistake. When I saw him getting out of shape exiting T2 I knew that was my chance to get by him and I took it."
"Those 20 laps or so fighting with Marko were a blast." – Monica Clara Brand.
Warmington took second from Viitanen with Pinho fourth ahead of disappointed James Allard who fell from second to fifth place in the final laps.
Earlier, Viitanen bested Martin Blais and Mark Montenieri with Brandon Ebright and Niles Anders coming home a lap down, while Pascal Nicolas rounded-out the cast of winners at NHMS with a win over Cédric Le Comte, Jonathan Smith3, William Kabela and Alain Sabbaugh.
The results leave Ou with a commanding lead (898 to 818) over Stergios in the points race with Brand checking-in in third at 779 and Doyle fourth at 749.  The title may not quite be officially Ou's, but it's the next best thing given that Stergios plans to skip the season finale at Las Vegas Motor Speedway in order to focus on other iRacing series.  Even taking into account the fact the rules require each driver to drop his or her lowest weekly score of the season, Ou (777) is still nearly 100 points up on Brand (679).  Having skipped the Michigan race, Doyle is now within 48 points of first but, clearly, the title is Ou's for the taking.
---
You may also like...
---