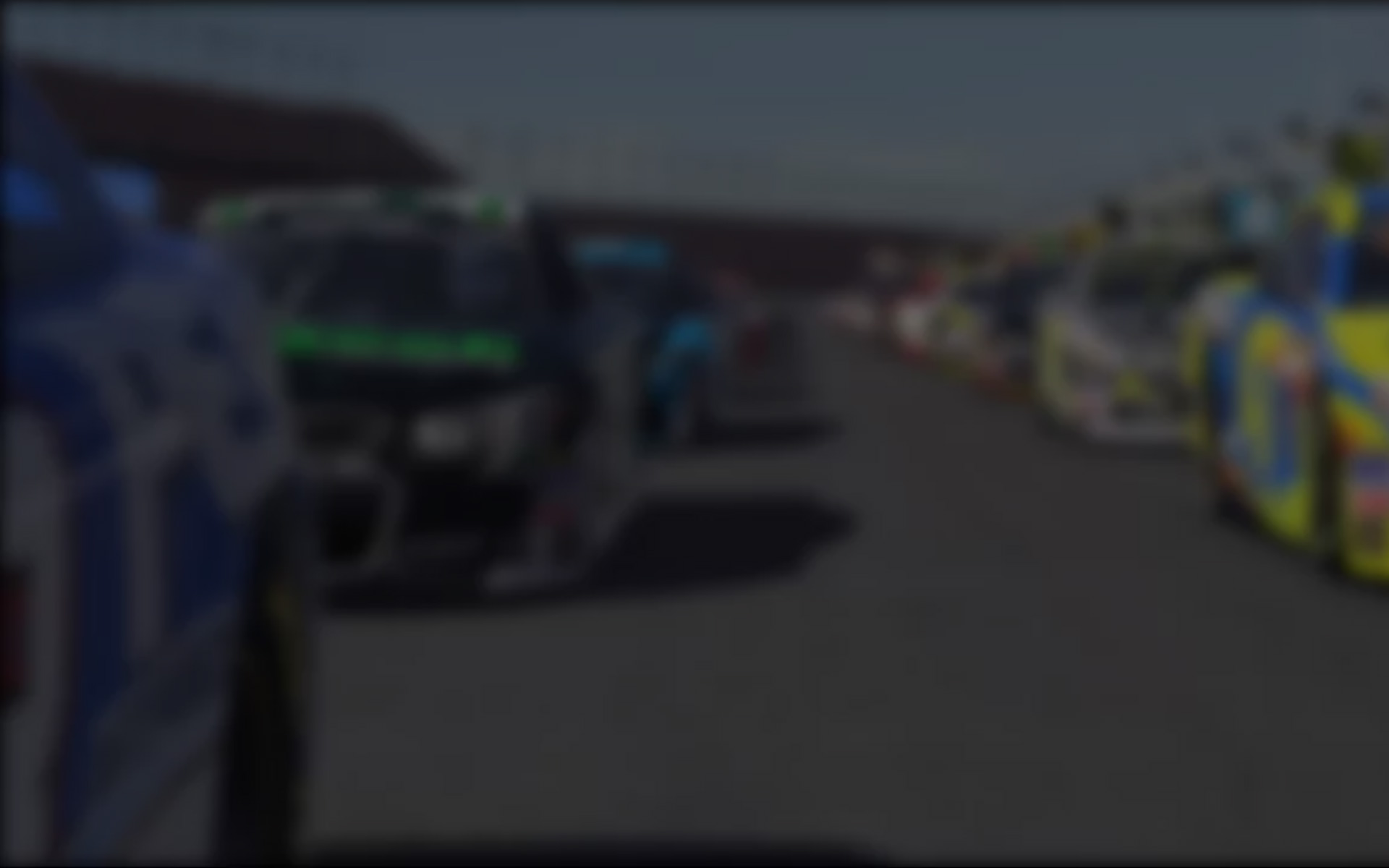 Week 18 of the iRacing Pro Series Oval brought the pros to the Arizona desert, where Josh Berry continued his impressive form at Phoenix International Raceway.  Berry snagged the pole for his split on Wednesday with a time of 27.860s and never looked back, going on to lead 107 of the 130 laps and adding another win to his new total of 10. Ray Alfalla, Derek Cash, Josh Parker and Tyler Price all had stellar races and rounded-out the top five.
Berry is quite possibly the most consistent driver in the iPSO.  With an average start and finish of fourth, and a mere thirty four incidents to date, it is not hard to see why he is shaping up to be one of the favorites going into the iRacing Driver's World Championship. Berry is consistently up front,
posting a better finishing average than even iPSO points leader Brad Davies (average finish, fifth.)
"It's awesome to have won 10 races in such a competitive series," Berry said. "My goal at the beginning of the season was to be a contender each week, and I believe I have accomplished that and much more."
Not to be outdone, Jim Caudill Jr. put down one of the most dominating performances in Pro Series history in Wednesday's other split. Caudill started pole, had fast time of the race and went on to lead every single lap of the 130.   Dale Earnhardt, Jr. seemed to be the only one who could come close to the Mid-South driver, but even he couldn't beat Jim Caudill Jr. on the flat, one mile Phoenix International Raceway.
Jim covered the field," said Earnhardt. "It was amazing. Daniel Pope ran me really close and made the race for second a lot of fun."
In the end, Earnhardt came home .453s behind Caudhill with Daniel Pope, II in third ahead of Luke McLean, Florian Godard and Marcus Caton.
"I had a tough time shaking Luke in the second run we had," Caudill said. "I was wondering if the guys behind me had enough to make a run because I could feel the car getting looser, so I just had to try to work the lap traffic as well as I could"
Friday saw Greger Huttu put a beat down of his own on the competition, starting from the pole and leading 128 of the 130 laps.  Outside pole sitter Steve Sheehan led the other two laps en route to a second place finish from Kevin King, Alexander Horn and Andrew Fayash, III.
"My car was working nicely in the end and I was able to pull away from Steve so I didn't have to push that hard," said Huttu. "I just tried to keep it smooth and do some clean laps."
Sheehan didn't hesitate when asked which of his competitors most impresse him.
Greger did," he said.  "Not because I don't know how talented he is, but because of how well his car looked to handle on the long run. It was sex on wheels . . . I'm pitching a tent just thinking about it."
Not to be forgotten, Davies remains the points leader through 18 weeks, as Saturday saw him come from thirteenth starting position to capture his win in the desert. It didn't come easily, as he had Richard Towler nipping at his heals in the final laps, with Patrick Fogel, Chris Main, and Steven Steffen rounding-out the top five in that split. This race had five cautions and was by far the most action packed race of the week.
When asked about the hard fought race, Fogel said: "I was about two laps from punting Steffen to Tempe but luckily I was able to get by him before that. I got into Main a little bit with a couple laps to go but it didn't take either of us out of the race."
Nor was Towler to be denied victory at PIR, as he started on pole and led 81 of 130 laps on Monday to take is fourth with of the iPSO.  Josh Parker, second in the series standings, gave Towler a run for his money, leading 45 laps and finishing just .682s behind the Englishman.  Nolan Scott was third from King, Brian Schoenburg and Connor Mackenzie.
From the desert, to the Windy City for week 19 of the iPSO. It promises to have some great racing action from the high speed Chicagoland Speedway, as the fight to qualify for the iDWC continues.
---
You may also like...
---