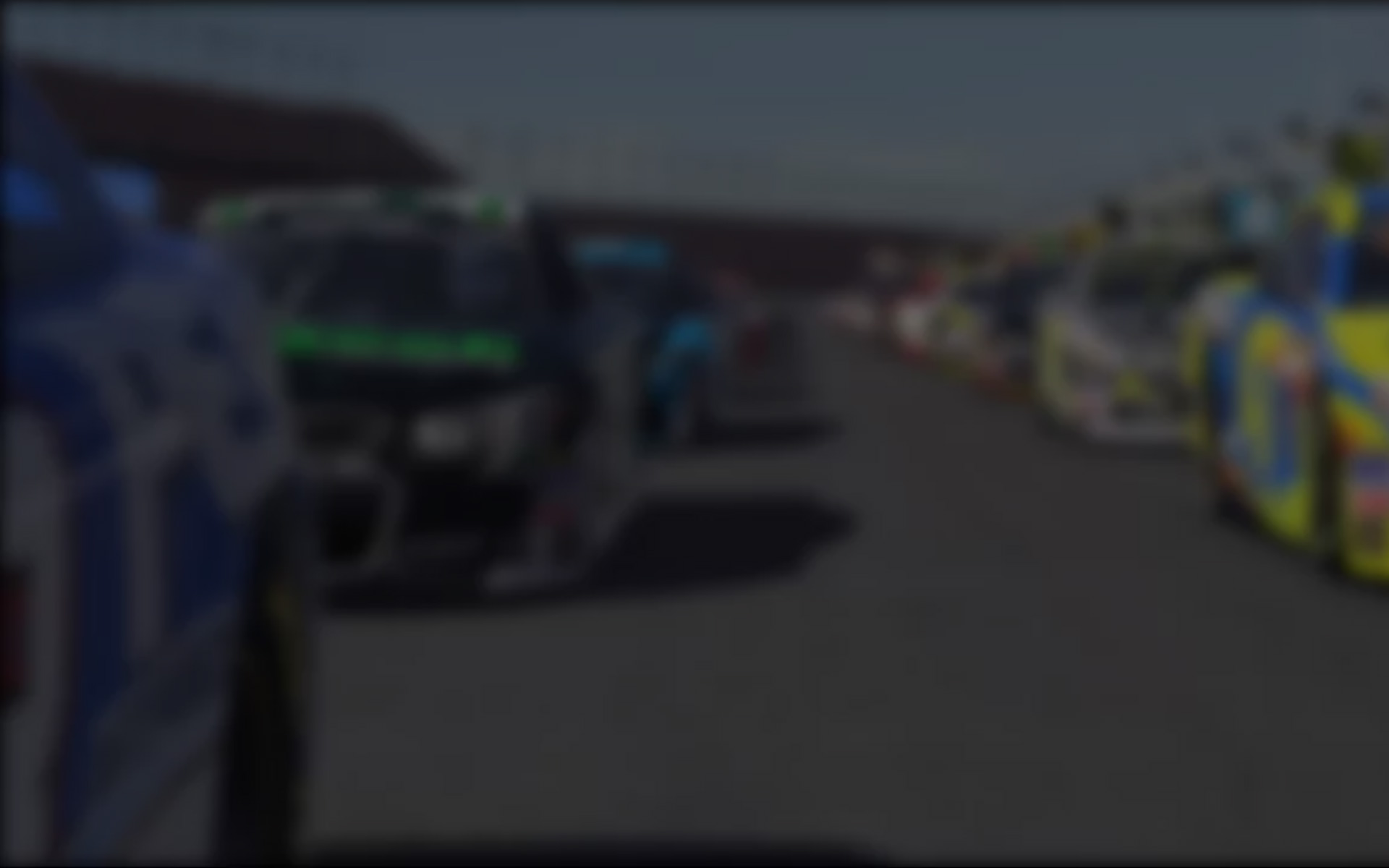 In the eyes of many, Indianapolis Motor Speedway is the premier racing facility in the United States. The prestigious speedway played host to Week Eight of the NASCAR iRacing.com Class C Series (fixed setup) where over 2,000 sim racers took the green flag for at least one race.
Chris Overland (Texas) drove his No. 7 Peak Silverado to victory lane during the week's top Strength of Field (4066) event by just 0.283 seconds over New York native Matthew Wright2 after leading just two of the event's 20 laps. Outside pole sitter Adam Gilliland (Texas) led the opening 18 laps before Overland and Wright got around him late in the going, forcing Gilliland into a third place finish. Pole sitter Justin Fuller (New York) finished in the fourth position and rounding out the top five was Josh Berry (Mid-South).
By earning the victory in the week's top Strength of Field event, Overland was able accumulate 256 championship points for the week. NASCAR Nationwide Series competitor Parker Kligerman (Connecticut) ended the week in the second position by earning 230 points. Gilliland's third place effort earned him 227 points, which was also his position in the weekly standings. Maxime Paquette (Eastern Canada) made one start during the week, finishing third and netting 216 points. Completing the top five was Wright, who ran nine races during the week, scoring six top five finishes and earning 211 points.
Bobby Hackel (New York) set the field on fire during qualifying, turning in the fastest time of the week with a time of 53.538 seconds. Danny Hansen (Midwest) ended the week in the second position with a time of 53.576, followed by Fuller, Gilliland, and Mario Hernandez (Iberia).
Eight weeks are in the books and Wade Hustad (Midwest) currently has a 57 point lead over Kevin Gram (West). Brandon M. Thrasher (Mid-South) sits in the third position, 61 points out of the lead. Lance Gomez Jr (New York) holds down the fourth position and Wright fills out the top five, 134 points behind.
The NiCCS (fixed setup) will pack up and head to the place many real life NASCAR teams call home—Charlotte Motor Speedway for the ninth week of online racing during Season One.
---
You may also like...
---