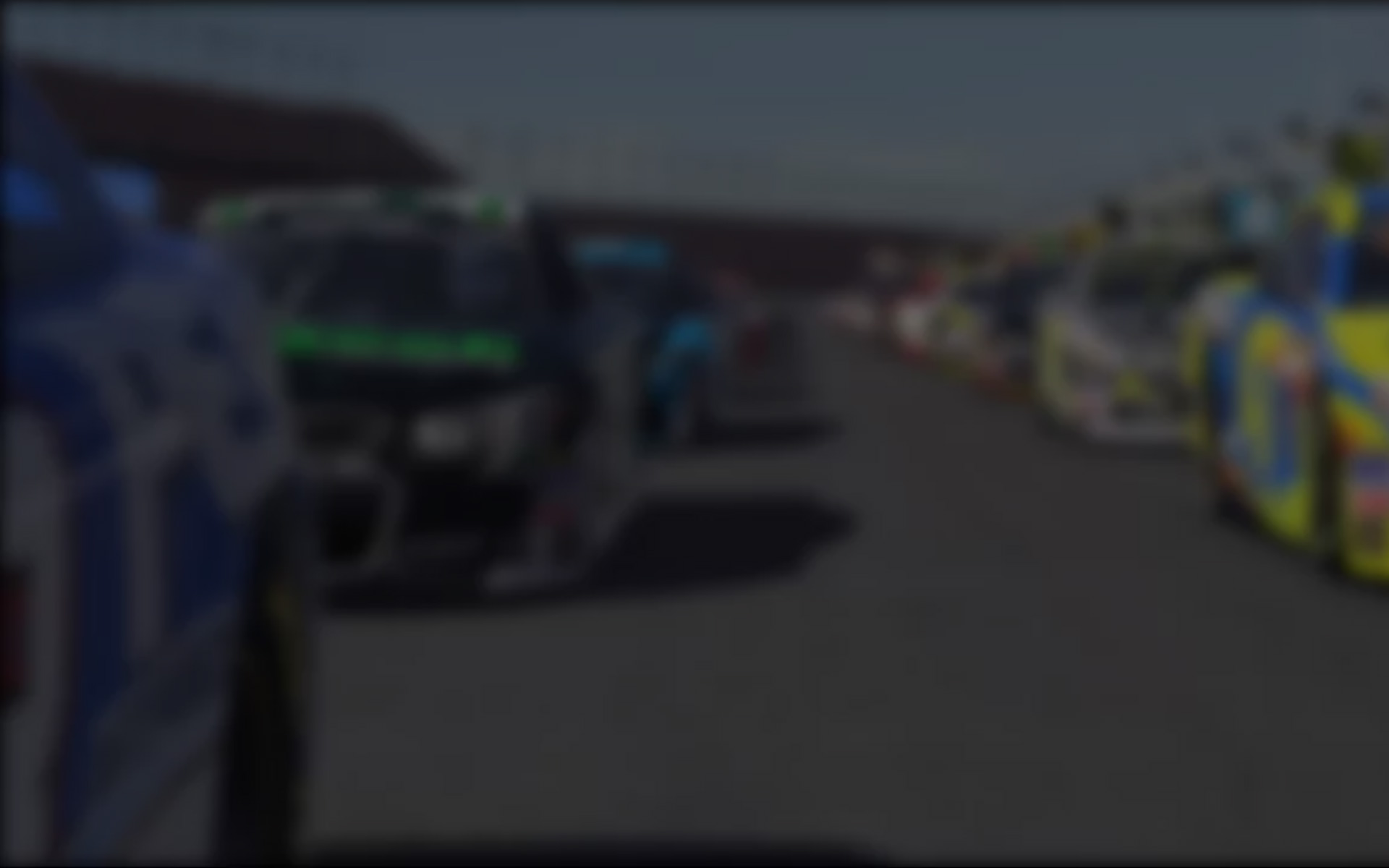 Round Two of the 2012 Season 3 for the iRacing.com IZOD Indycar Oval Series was held at the Homestead-Miami Speedway for the Monday night Strength of Field race.  The field was down a car from last Monday, with 19 starters taking the green flag.
Picking-up from last week's win at Kentucky Speedway, John Paquin returned to victory circle.  However, this week it was a much tougher fight for the victory as P1 team mate Rhawn Black had the lead until three laps to go and led nearly as many laps as Paquin.
Drama occurred when an early accident involved nearly one third of the starters.  What followed was a scenario was all too familiar for Paquin.  The yellow flag flew in the midst of long green flag run, forcing him to drive his way through the pack to catch-up to the leader Black.  In tenth place on Lap 68, Paquin carved his way to the front, ultimately regaining the lead just three laps from the finish and taking the checkered flag just .034s ahead of Black.
Top 10:
1) John Paquin
2) Rhawn Black
3) Jeremy Poole
4) Terry Matthiensen
5) Erick Davis
6) Carry Bettenhausen
7) Dave Judson
8] Neffrey Aawg
9) Marty Sponsler
10) Eric Vanek
Lap Leaders: Paquin (70), Black (50).
Lead Changes: 2
Cautions: 2
A gracious Paquin once again expressed his gratitude to those responsible for the gift given to him by those in the iRacing Dallara community as referenced in this link: http://members.iracing.com/jforum/posts/list/2022936.page
If you have not already read this thread, do yourself a favor and check it out.
The Wednesday night SOF edition also had 19 drivers on the grid.  Other than that, the only thing both online races had in common was another Dallara from the P1 Racing stable being the first car taking the checkered flag.
This time the car was driven by Marty Sponsler, who led all of the 120 laps start to finish.  For most of the race, the field could only see his rear wing. but. Although a Lap 112 melee involving five drivers vying for spots throughout the top ten gave Sponsler's pursuers a glimmer of hope, there was no denying Sponsler this evening.
"The race started with a fairly long green flag run," he said.  "When the cautions came they seemed to come at just the right time for me which kept me up front.  I have to thank my team mates for all the work they put in.  The car was great all race. I'm looking forward to the rest of the season."
Top 10:
1) Marty Sponsler
2) Cary Bettenhausen
3) Randy Freeman
4) Brandon Traino
5) Eric Vanek
6) Doyle Johnson
7) Ron Borden Jr.
8] Josh Collopy
9) Bruno da Fonte
10) Ivan Garcia
Lap Leaders: Sponsler (120)
Lead Changes: 0
Cautions: 4
Week 3 stops takes the iRacing.com IZOD IndyCar Series to another 1.5 mile oval, always fast and sometimes furious Atlanta Motor Speedway.
---
You may also like...
---