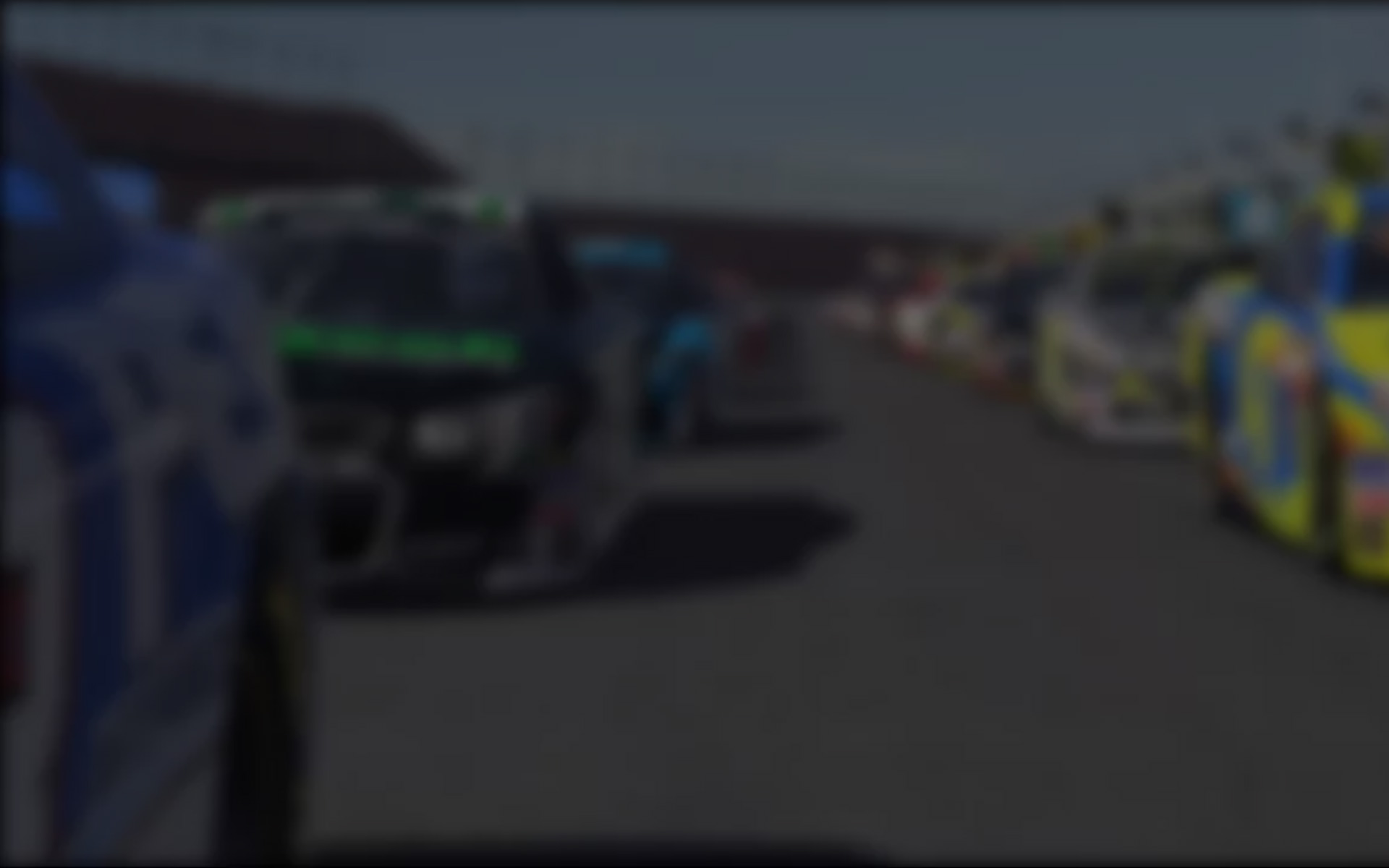 Josh Parker barged into the lead with ten laps remaining to score his first NASCAR iRacing.com Series World Championship (NiSWC) victory at Phoenix International Raceway last night.  Parker out-muscled leader Josh Berry on a late restart, then cruised to the online racing victory from John Gorlinsky and Derek Wood when a multi-car crash resulted in the race finishing under caution.
"On the second to last restart I got into Josh," Parker said.  "(It) looks like he missed the corner a little bit and had to slow down way too much and caught me off guard. Real sorry to him . . . All-in-all I wish it turned out better."
Berry, who was credited with a fifteenth-place finish after getting caught-up in the latter incident, took the contact with Parker in stride.
Parker got a good start and we were bumper to bumper," he said.   "To keep from blowing the corner I slowed up a little too much. I won't take fault, but it was a racing deal."
Prior to the rough-and-tumble finish, PIR produced some of the best online racing action to date in the NiSWC, with no fewer than eight drivers swapping the lead eleven times.   Although a dozen cautions disrupted the flow of the race, many of the incidents were for single-car spins resulting in little to no damage.
One incident that did result in damage involved Martinsville winner and NiSWC points-leader Richard Towler (Hull, England), who collided with Brian Schoenburg while battling for fourth place and plummeted to a seventeenth place finish.
The frequent cautions resulted in many different strategies in the latter stages of the event, with some drivers hoping the race would stay green to the end, and others in desperate need of a caution to keep them in contention.   All questions about strategy were resolved when Tyler Hudson pulled off-course on Lap 139, triggering a series of restarts and cautions for the remainder of the race.  Other than the green and yellow flags the one constant was Berry, who had taken the lead just past the half-way point and stayed there for all but one lap with Brad Davies (Wauchula, FL), Thomas Lewandowski (Buffalo, NY), Wood and, finally, Parker heading the pursuit.
On Lap 150, however, Parker got a good restart, forcing Berry to take a defensive line into Turn One.  Contact ensued, sending Berry into the fence and ruining his chance for his first NiSWC win.
When the desert dust settled it was Parker from Gorlinsky and Wood with Theo Olson (Wisconsin Rapids, WI) in fourth ahead of Schoenburg, Chris Main (Germantown, MD), Lewandowski and Davies.
Although Olson got the better of Wood on the Lap 154 restart, Wood returned the favor on the following lap with Main losing a couple of positions as well before the multi-car crash on Lap 156 seemingly ended the race.  During the final caution period, however, Parker inadvertently nosed ahead of the pace car.  Although he was initially penalized two laps for the infraction, NASCAR and iRacing officials subsequently declared Parker the winner and issued a stern warning to all NiSWC drivers that future pace car infractions could result in severe penalties, including the loss of laps.
Next on the schedule is Talladega Superspeedway.  Despite his misfortunes at Phoenix, Towler heads to Alabama with a comfortable lead in the NiSWC points race over Thomas Hazard, Patrick Fogel, Davies and Bryan Blackford.  Talladega will be the series' second trip to a superspeedway, Dale Earnhardt Jr. having won the inaugural NiSWC race at Daytona International Speedway in February.  So mark April 20th on your calendars, and be sure to tune into psrtv.com at 10 p.m Eastern time for the live broadcast of the race.
---
You may also like...
---