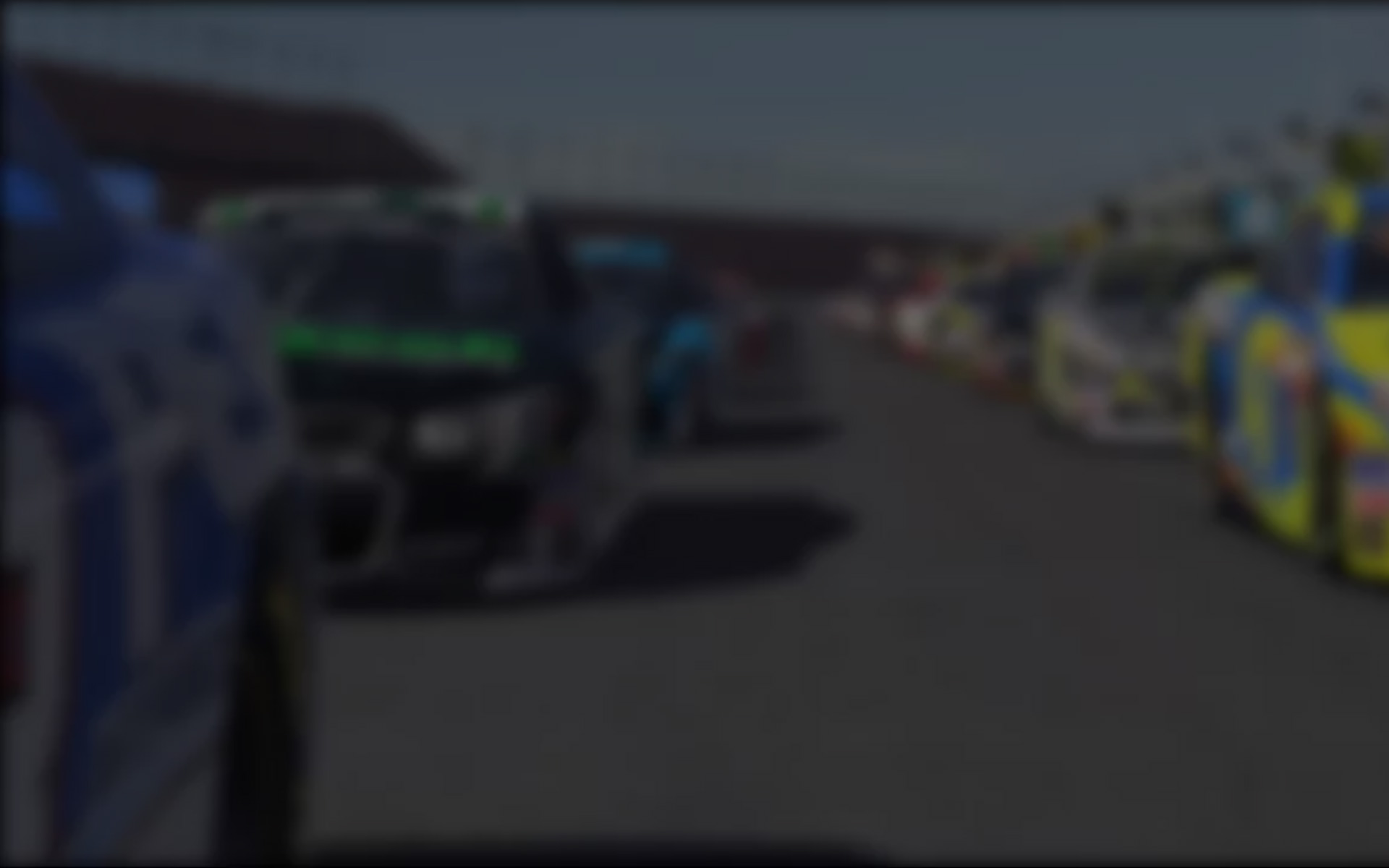 And now for something completely different . . . Week Five the Classic Lotus Grand Prix Series was held at the famed Daytona International Speedway in Florida, USA. It was a cold, dark night for the race, and in fact was the first time this series ran under the lights.  The pre-race conversation was all about cold tires, slippery conditions, and making it through the banked standing start. And, these cars don't have headlights…
33 sim-racers participated in this race, of which 30 were Classic Team Championship (CTC) members sporting authentic period paints. Membership in the CTC is free, only requiring that you race regularly and sport period paints. Join Now!
Brabham driver Matt Pawelski had an outstanding qualifying time of 1:34.981, besting runner-up Gernot Fritsche and his Lotus car by over .5 seconds! The slowest qualifier timed a lap at 1:39.013.
Pawelski took a quick lead right off the start, taking advantage of everyone's tentative start in the banked section of the oval. It's so easy to have your car skid sideways at that angle, so drivers were feathering their throttle after the green light.
Tons of excitement
There was a lot of exciting sim racing going on at Daytona. Fritsche, having had some difficulties early in the race, ended-up fighting hard with ATS' Sean Wiltshire. Juho Raiha (Walter Wolf Racing), Arto Ihamäki (also Walter Wolf), and Elf's Andrea Ventura also worked hard for position, though well behind Pawelski who maintained a large lead over that pack. Ihamäki blew his engine in the 16th lap prior to entering the Bus Stop, letting his teammate Raina go ahead and giving away third position to Ventura.
Shadow's Oscar Tolnay, Elf's John G. Hill (of the famous "Over the Hill" video series), Ligier's Daryl van der Geer and Wiltshire battled it out for an awfully long time, until Tolnay mistook a turn and ended up losing time from the other three.
Hill had caught up to a dueling Marko Kiikka (Walter Wolf) and van der Geer when Kiikka dropped two gears and blew his virtual Cosworth! Soon afterward, we saw van der Geer execute a gutsy move in the Bus Stop as he overtook Wiltshire for 12th place! Near the end of the race, Raina did damage to his front end, and his resulting slower speed allowed Ventura to gain and pass him for second place.
The Finish
Recording the race's fastest lap of 1:35.753 (a half-second faster than the next-fastest) and the only incident-free race, Pawelski led an amazing 27 laps and finished first with almost 30 seconds in hand over Ventura. Raina closed off the podium, despite his front-end damage.
The race was broadcast by Matt Malone and Jimmy Broadbent of GripTV. See all the action on GripTV's YouTube channel!
Andrea Ventura extended his Championship Points total to 808, a solid 124 points ahead of second-place Sam Dobie. However, Nuno Moreira has a race week in hand, and is only 165 points behind. And don't count out last season's champion Gernot Fritsche with two weeks in hand, and a 346-point deficit. It's still a very tight race for this sim-racing series championship!
Next Week
We fly across the pond next week to race at the historic Brands Hatch course in Kent, England. Check out all the pre-race action in the Lotus79 forum, and follow the drivers as they practice, qualify, and prepare for our main Sunday race at 16:30GMT.
---
You may also like...
---