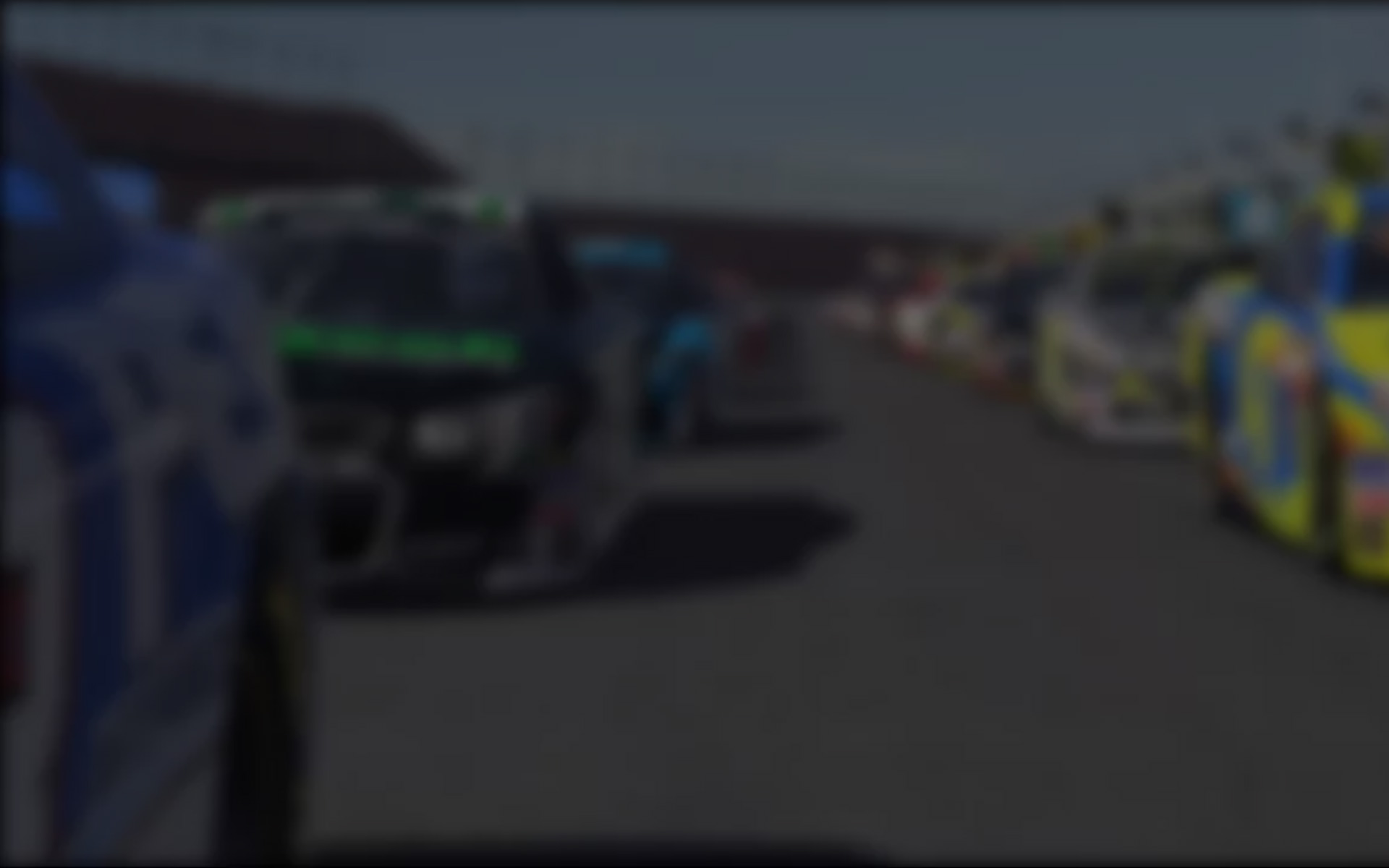 So far this season in the 2015 NASCAR iRacing Series (Open) we have visited two 1.5 milers. Week 3 took us to the unique one mile oval at Phoenix International Raceway. The thing about Phoenix that makes it so different from any other track NASCAR goes to is the "Dogleg" located on the backstretch. Drivers in both real and sim worlds use the dogleg to make passes and it often leads to some interesting racing. This is also one of my favorite tracks and I managed a second place finish here in the 2014 season. I was hoping to improve on that this year and bring home a win!
NASCAR updated its rules package for 2015 and, with its newest update, iRacing incorporated this rules package in Gen-6 Sprint Cup cars. With a new rules package comes new challenges in both the driving and setup aspects of racing. My team and I first got the impression of a very tight race car before figuring a few things out in the garage. This led to very little grip on exit after we put about 20 laps on the tires, an issue that troubled other teams as well. Despite these issues the car felt great and just needed a little throttle control . . . and sometimes a bit of wheelin'.
This week I managed another decent qual lap which allowed me to start in eighth position. I quickly moved into the top five after a couple good passes. After the first caution flew I went in for two tires to get out front and also to get a feel for how two tires worked on the new build.
I managed to lead nine laps before surrendering the lead to Billy Hutson. I took advantage of my great track position and kept myself in the top five all the way until Lap 52 when a poor restart knocked me back into the seventh position. I temporarily recovered before making a mistake and falling back to 10th place, where I stayed all the way to Lap 96 when I pitted under green to get the fuel and tires I needed to take me to the end.
Back on track, I started blowing by cars due to the huge speed gap because of my almost 50 laps fresher tires. I also started the pit cycle as other cars began to make their green flag stops. Unfortunately, a car ahead of me began slowing down to pit before getting off the track; I could not react quickly enough and slammed into his rear end, resulted in heavy front end damage to my car. This killed my pace and by the end of the pit cycle I found myself a lap down in P25.
I rode around in this position till I caught a caution on Lap 137 and received the free pass which gave me a chance to still get a good finish. Sitting in 20th with 20 to go after getting the damaged repaired, I quickly made some moves and advanced to 11th with six to go. Bad luck struck again though and I was collected in an accident which damaged my car even more and ruined my night for the second time. Although I was involved in the incident, I restarted 17th for a one lap shootout. I got a great start and drove my way through an incident to get back to an 11th place finish.
I was really happy with this finish considering my horrible luck throughout the race. Although I was expecting to get a top five, I made a great recovery and was really proud of my effort. Join me next week as I take on the high speed two miler, Auto Club Speedway!
---
You may also like...
---