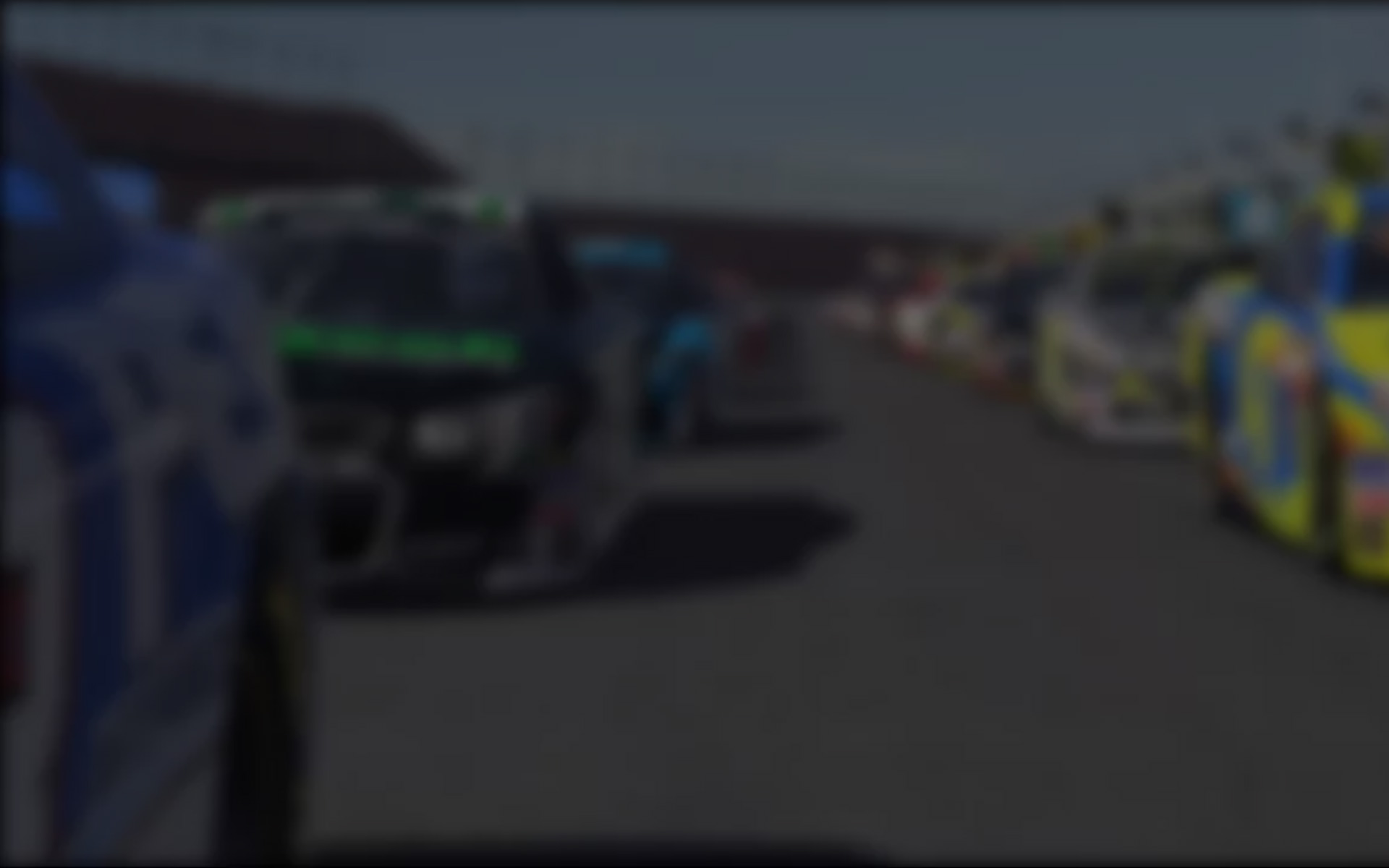 March 16th, 2016 by Jason Lofing
PJ Stergios (Last Row Motosports) turned-in the best performance of his NASCAR PEAK Antifreeze Series career at Phoenix International Raceway to score his first victory in iRacing's top oval series. The win came just two weeks after his brother, Jake, took the checkers at Atlanta Motor Speedway.
Stergios' teammate Chris Overland came from forty-second on the grid to finish second, narrowly holding off Slip Angle Motorsports' Ray Alfalla as the two-time series champion made a charge from twenty-second on the grid to finish third. Overland and Alfalla looked to be the only cars capable of running with Stergios speed-wise, but their poor starting positions put them too far behind without the assistance of any caution flags.
Kenny Humpe (The TEAM) was fourth despite an inefficient pit strategy while Casey Tucker rounded-out the top five.
"Wow, I never expected this one to go green all the way, but I'm really happy to finally be able to pick up a win in this series!" said Stergios. "I thought we would be pretty solid after NASCAR iRacing Series last week, though in this series you have to keep pushing and trying to find every last bit of time since the competition level is so high."
"You have to keep pushing and trying to find every last bit of time since the competition level is so high."  – PJ Stergios

Stergios started on pole and led 120 of 156 laps, only losing the lead when he pitted for tires and fuel. The field quickly strung out leading to clean, caution-free racing for all 156 laps. High tire wear and subsequent lap time fall-off saw drivers prepare a variety of pit strategies.
A few drivers near the back of the field were the first to pit, heading in before Lap 40 for tires, fuel, and adjustments. Drivers opting for this strategy knew they would be put a lap down, but hoped their fresh tires would make up some of the time lost. The downside to this strategy? Drivers who headed to the pits this early would need to stop three times.
Most of the drivers who had good-handling cars, including Stergios, Overland, and Alfalla, chose a two-strop strategy and stayed out until Laps 50-54. Though this group had to go 10-14 laps farther on tires than the three-stop drivers, avoiding a third trip down pit road proved to be the difference.
A select few drivers tried a one stop strategy, but this failed miserably for everyone except Humpe, who originally tried for a one-stopper but realized he was giving up far too much time on badly worn tires. Humpe ran the first 77 laps without pitting and led 21 circuits as a result, but decided to divide the remaining distance in half, pitting again on Lap 116. Even with the unorthodox strategy the defending series champ finished fourth, but a standard two-stop strategy may have given him a shot at challenging Stergios for the victory.
The victory at PIR also vaulted Stergios into the championship lead. He leads Alfalla by six points with former series leader Allen Boes (Deadzone Racing) another three points back after a quiet tenth place effort at Phoenix. Jake Stergios is fourth and Overland fifth, 20 points ahead of sixth. In all, four drivers from the LRM/SAM alliance make up the top five after three races.
In two weeks, the NASCAR PEAK Antifreeze Series will visit Auto Club Speedway, the first two-mile track on the schedule. With an abrasive surface similar to Atlanta, fresh tires will be at a premium and short-pitting could once again come into play on long green flag runs.
So far, the LRM/SAM sim racers and cars are proving tough to run with. Only a few months removed from winning the 2015 title, Humpe currently sits sixteenth in points, 57 markers back of the lead. Will this be the race when Humpe gets his season back on track with a trip to victory lane? Or will Stergios, Alfalla, and Overland continue to pace the field? Tune into iRacingLive in two weeks to find out!
---
You may also like...
---