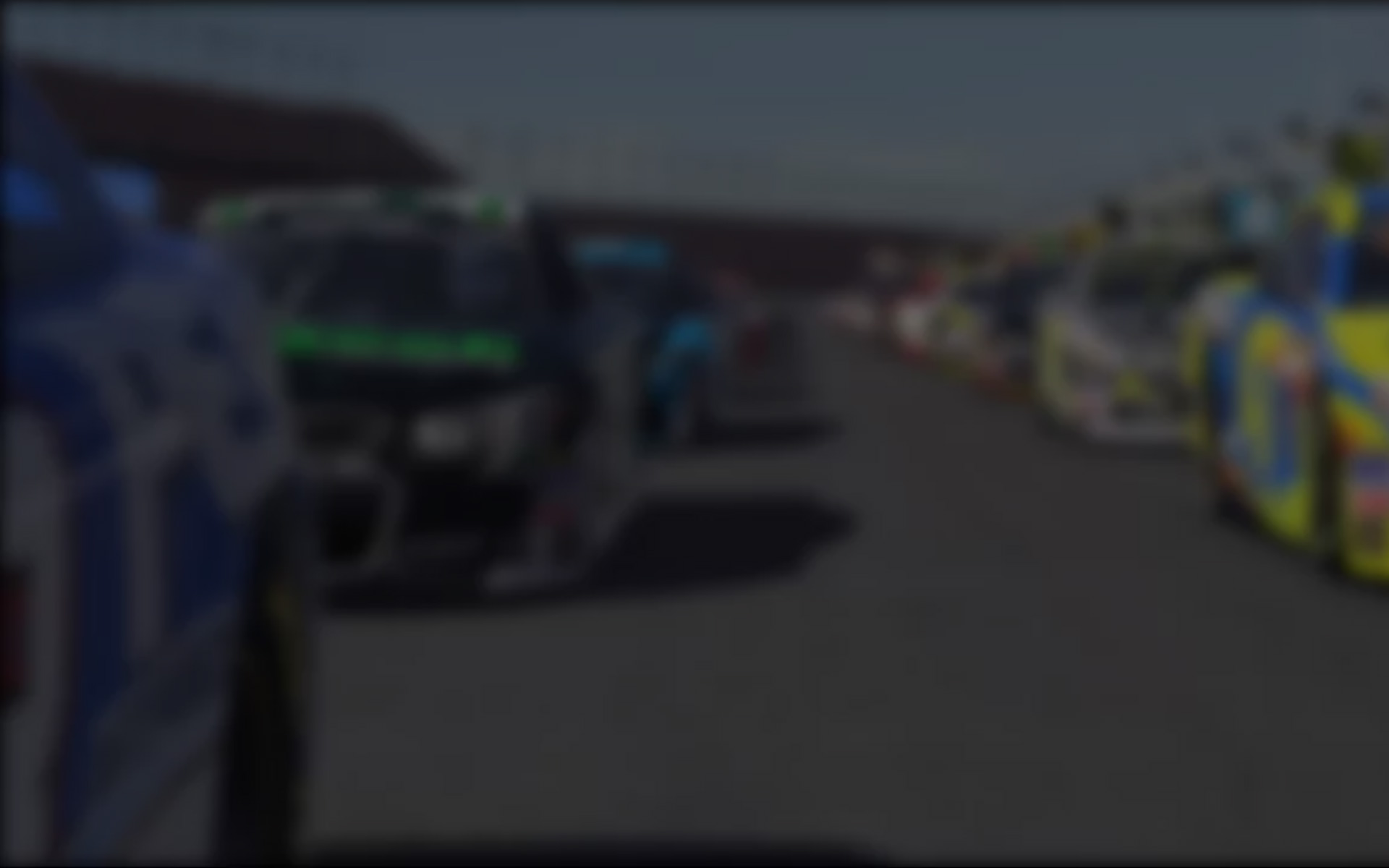 Tony Kanaan wasn't the only racer slurping down some moo-juice over the weekend.  Long before the pint-sized Brazilian scored his hugely popular win in Sunday's 97th running of the Indianapolis 500, 53 iRacers raced to victory in the fourth annual iRacing.com Indy 500.  Staged in four phases, one each for Rookie-Class D and Class C-Pro on Friday and Saturday, the iRacing.com Indy 500 attracted more than 1400 entries, producing 11 splits in Rookie-Class D and a whopping 42 splits in Class C-Pro.
Denis Garese and Brodie Kostecki won the top Class C-Pro splits on Friday and Saturday, respectively, with Jonathan Goke leading an impressive 138 of 200 laps in his split on Saturday to top the event in terms of overall points.  The Rookie-Class D competition saw Mike Ruder win Friday's top split, with Pete Harrod following suit on Saturday.
Other Class C-Pro winners included Hideyuki Honda, Niall McBride, Jacob Schneider, Stewart Joyce, Gary Feakins, Adam Pellek, Cary Hollbrok, David Currie, Brad Patton, Tiago Orfao, John M Sullivan, Dale Cheeseman, Ringo Breitz, Kyle Allen, Corey Lawrence, Gregg Eby, Mark Brennan, Mrs SP Ledger, David Flagler, Yves Wanner, Tim Mawson, Rodrigo Lellis, Jory Fleischauer, Ryan Cowley, Donny Nelms, Samuel Reiman, Cody Erskine, Brian Motisko, Casey McMullen Sr, Ryosuke Iwasaki, Roderic Kreunen, Brandon Whitworth, LJ Garnett, James Dauer, Olivier Gouzien, Nicholas Madge, Mikael Gustafsson, Martin Mew and Ansel Lawrence.
In addition to Ruder and Harrod, Rookie-Class D winners included Andrey Ovcharenko, Darren Moyer2, Fernando Jaquez, Martin D Christensen, Mario Guadino, Riley Harris, Fabio Mantellini, Marcelo S Martins and James Crossman.
A crowded Class C-Pro rostrum included second place finishers Chad Peterson, Mitch McCracken, Miles Crabbe, Riccardo Casiraghi, Kevin Oliver Adam, Joseph Van Cleef, Mariusz Leszczynski, Marcel Kannenburg, Dominic Thurbon, Buddy Blake, Kyle McCormick, Mike Avison, Ted Severns, Luis Figueiredo, Glenn Chalder, Bradley Smith2, John Mifsud, Diego Vasquez, Ron Lawson, Michael Frye, Scott Dillner, Kevin Cress, Nathan Lamothe, Luis Rodrigues, Michael Gray, Mike Testa, Fabian Kloth, Dmitry Sivkov, Kenn Bracey, Ryan Worley, Shougo Tashiro, Nicolas Halle, Timothy Villanueva, Guto Colvara, Matthew Dalton, Ray Gilbert, Eric Block, Fred Tulley, Bill Van Splunder, Krysta Nelson and Dave Pugh.
The list of runner-up finishers in Rookie-Class D also included Andrew Richardson, Keith Nolen, Michael Bennett4, Thomas Callahan, George Patterson, Sylvester Sleeman, Jeff McKay2, Tim Voth, Michael Jeffries and Robert Bowen.
Third place finishers in Class C-Pro included Cary Bettenhausen, Jon Porzuc, Donald Sklenka, Michael Duforest, Neil Archibold, William Dunn, Jean K Wondracek, Chris Chambers, Peter Brennan2, Vic Greenwood, Chris M Hall, Larry Mullikin, Tony Bowling, Jay Heishman, Mark Deyoe, Mark McFadyen, Daniel Lotton, Daniel Behrensen, Ivan Fernandez, Brian Corwin, Ray Duhig, James Allard, Henrik  Müller, Jordan Bouillez, Stephen Bacctius, Ellis Stephens, Jonathan Jordan, Victor Del Porto, Eddie Walczyk, Steven Gilbert, Jo Van Cherry, Coon Landry, Tom Erik Voll, Sam Hinchee, Michael Norris, Stefan Latta, Ross Cado, Michael Hogg, Bruce Doole, Freddie Bessems, Kevin Bruun and Ernest Ludwig.
Mounting the third step of the Rookie-Class D virtual podium were Ian Harris, Hakim Mebarki, Stephen Collins-Cooper, Hannes-Joshua Thor Bar, Mark Daigneault, Shawn Noble, Chris W Lee, Jon Woschanko, Lasse Veng and Jason Logana.
The closest finish in Rookie–Class D saw Harrod edge Richardson by .121s, while Sam Flintham topped the list of Rookie-Class D lap leaders with 107 circuits at the front of his race.  Corey Stevens was the undisputed king of Rookie-Class D speed, posting the fastest time in qualifying (39.443s) and the fastest race lap (39.334s).
As for Class C-Pro, closest finish for the win saw Motisko nip Morley by a scant .015s while the split won by Cowley saw the top four – Cowley, Testa, Stephens and John Neely – covered by .333s.   Madge led the most laps of any Class C-Pro competitor with 174, while Yang Ou and DuTemple shared speed honors with Yu posting fastest qualifying lap at 39.200s and DuTemple unleashing a blazing 38.983s lap in his race.
---
You may also like...
---