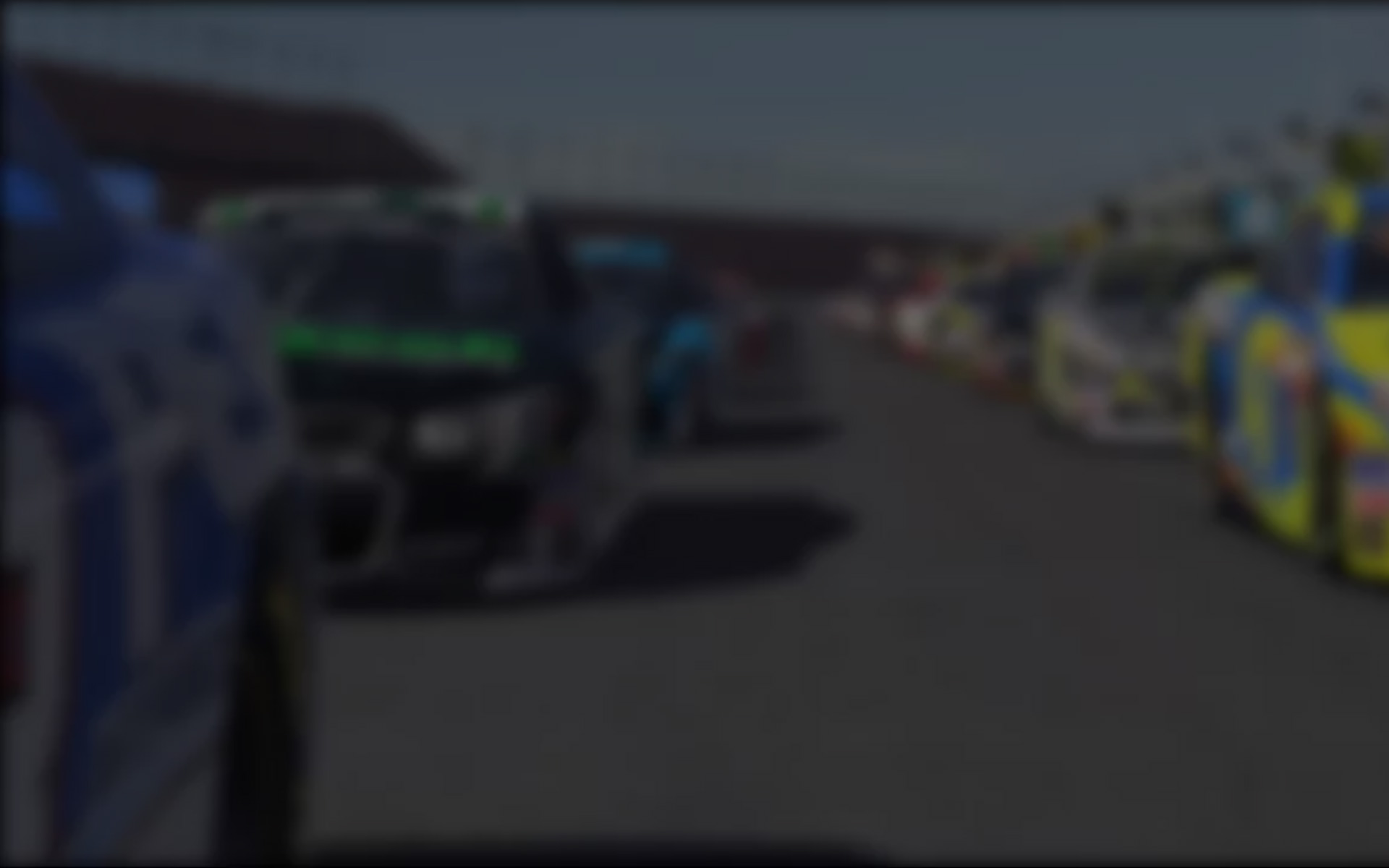 After a phenomenal display of racing during the first week of competition for the iRacing.com RUF Cup series, more than 800 drivers competed at one of the most unique, difficult, and exhilarating tracks on the schedule: the Mount Panorama Circuit, found in Australian city of Bathurst. The timing could not have been any better, as the Bathurst 12 Hour race weekend coincided with the RUF Cup's visit to the same track. The second week of competition featured great finishes, breathtaking side-by-side battles, precision driving, and clean, respectful sim-racing.
There is no other track in the world like Bathurst. It demands respect. Missing your marks by a few inches doesn't just result in a blown corner or a trip into the run-off area; it can abruptly end your race. Bathurst has everything you could possibly want in a track layout: long straightaways, significant elevation changes, rhythm sections, hard braking zones, and blind corners. A lap around Bathurst is an exercise in high-speed precision driving. The most technical parts of the race course are found on the tightest sections of racetrack, as walls line both edges of the asphalt.
Arguably the toughest part of the racetrack begins at the "Skyline" corner, which has a blind entry leading into a quick descent down the mountain through a set of downhill esses. The racers who excel at this section know just how far they can push it without grazing the walls that they're constantly coming within inches of. Precise use of the throttle and brake is paramount to keeping the car under control throughout the various downhill braking zones. Attrition plays a notably larger role at Bathurst than most tracks. Because of this, smart driving is just as important as outright speed.
No one was faster – or smarter — this week than Fredrik Follestad (Scandinavia), who won the pole position over 322 other drivers with a lap time of 2:08.288, which was more than four tenths faster than second place. Sergio Roda Junior (Brazil), Egil Sandfeld (Scandinavia), Jan-Paul Niehuis (DE-AT-CH), and Christopher Roberts (New York) were the only other drivers in the 2:08 bracket on the qualifying chart.  Not only fast and smart in qualifying, Follestad's race pace carried him to wins in seven of his eight starts throughout the week. Fredrik also won the race that paid the most points, as he nabbed 166 points for his win over second place Patrick Bieri (DE-AT-CH) and third place Parker Kligerman (New England). Follestad's two best finishes were averaged in order to give him a week-end tally of 164 points.
Follestad, however, was not the only driver to leave Bathurst with 164 points. Tied with him for the week was professional race car driver Christopher Zoechling (DE-AT-CH), who can often be found in the German Porsche Carrera Cup or behind the wheel of a Mercedes SLS AMG GT3. Zoechling used his experience to grab a 164-point victory after leading 11 of 12 laps in a race he began from the second position. Zoechling ran an incident-free race and skated away from his competition, as several contenders made mistakes trying to keep pace.
Antoine Higelin (France) earned 151 points for his race win during the week which was enough for him to retain the points lead, as he left Bathurst with a 22 point advantage on Petri J. Lempinen (Finland). With Zoechling and Follestad tied for the most points at Bathurst, they find themselves P3 and P4 in the standings with an eye on continuing to close in on the leader. Julian Rodriguez Moreno (Iberia) rounds out the top five after his convincing 114-point win during the week.
With the points situation continuing to change shape, the RUF Cup will remain in Australia for its third week of competition, as the series heads to Phillip Island where Follestad will look to continue his winning ways, Higelin will strive to retain his points lead, and countless others will aim for the top of the standings.
---
You may also like...
---