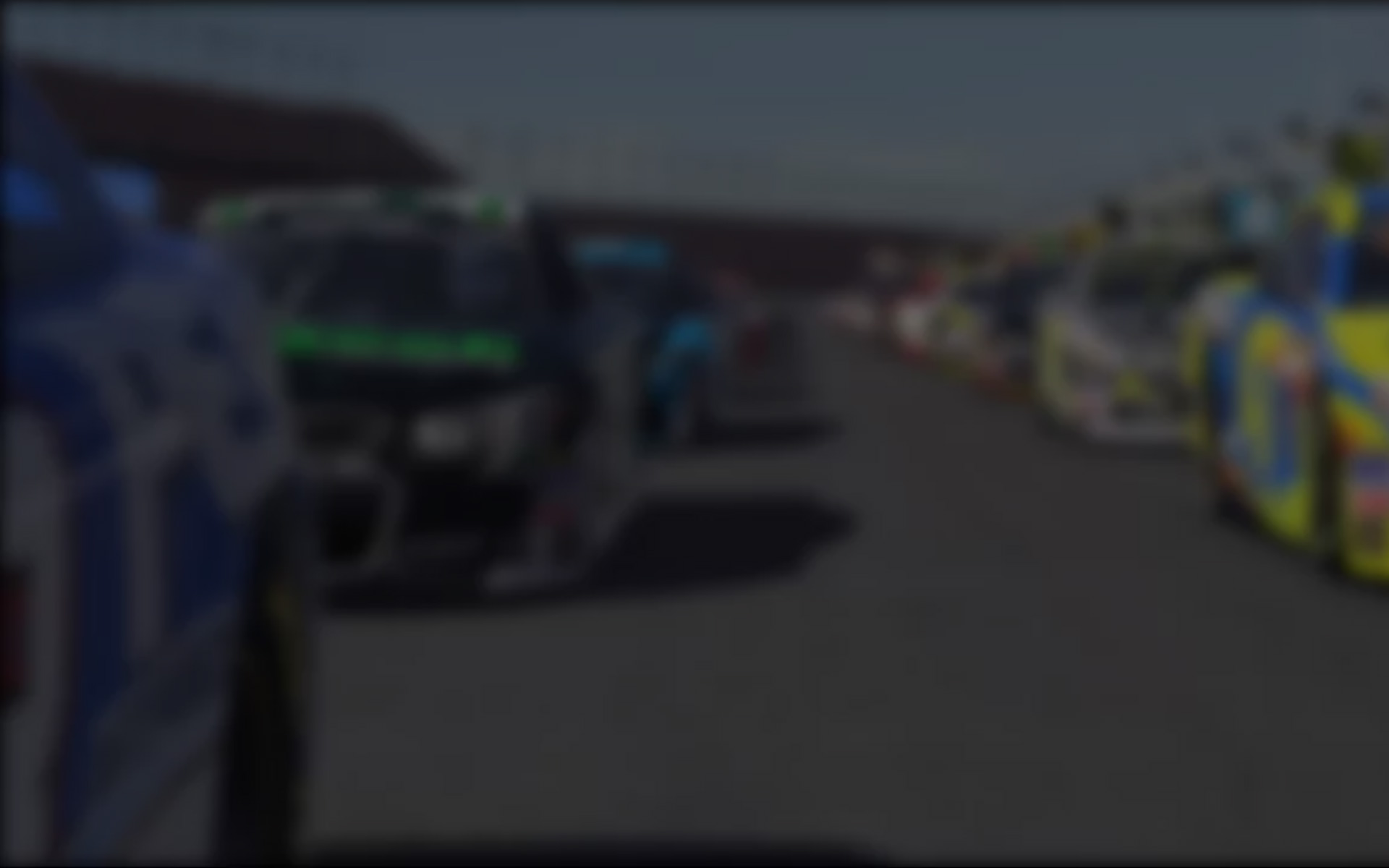 September 21st, 2016 by Patrick Taylor
It's been well over a month since the Lionheart Indycar Series presented by First Medical Equipment last raced on an oval. Following a two-race international trek to road courses in England and Australia, the series now returns to American soil at Iowa Speedway, one of Indycar's most popular ovals.
Iowa Speedway holds additional significance for the series as it is the home track for Lionheart members Dan Geren and Brandon Limkemann. The speedway has become the site of the league's annual meet-up. For the past few years numerous league members have travelled to Newton, Iowa to meet their fellow sim racers and enjoy the Iowa Corn 300 together. In 2016, Pierre Daigle, one of nine Lionheart members who made the trek, traveled from Quebec for the weekend. Daigle's effort was rewarded, as he and Jorge Anzaldo won the Verizon Pit View Experience and enjoyed the race from pit lane, sitting next to Juan Pablo Montoya's pit stall. (Unfortunately, they were bad luck for JPM, who retired early with engine issues!)
iRacing's virtual Iowa Speedway is known for producing unpredictable results no matter what the series. Official races are frequently filled with cautions, while league races often see an equally high attrition rate. In 2015, the 16th Street Racing League and Lionheart – two of the top Indycar leagues on iRacing – each had nine cautions for 45 total laps in their respective Iowa races. The high attrition level can open the door for unlikely winners, and also cause frustration for championship contenders who are in search of much-needed points.
In last season's Lionheart race, Jorge Anzaldo emerged unscathed to collect his first career series win. Anzaldo, who started twenty-fourth, went incident-free and was one of only four cars to finish the race. Second place went to Chris Lanini, who also had zero incidents after starting from dead last on the grid. Dan Geren managed a third place finish despite damaging his Dallara DW-12 during the race.
This season, Geren comes home to Iowa in the midst of an exciting championship battle with defending series champion Jake Wright. Last week, at Phillip Island, Geren proved that he could compete with Wright on the road. He stole the pole position and lead 13 laps as he battled side-by-side with Wright. While Wright ultimately emerged victorious, it was clear that Geren would not be conceding the championship without a fight.
What does Iowa mean for the championship battle? With almost forty cars expected on the short oval, anything can happen. Geren and Wright should find themselves near the front once again. However, with little room to escape trouble there's no guarantee either will finish the race. One thing is certain: Geren needs to finish ahead of Wright. Facing a deficit of 168 points in the standings with six races left, time is running out to close the gap. Getting a win in the Birky Trucking 125 would not only add to Geren's recent momentum, but it would also cut into Wright's overall lead. However, a win for Wright would move him one step closer to joining Jesse Vincent as a two-time series champion.
Beyond the championship battle, the results from Iowa are difficult to predict because even qualifying can mean very little. One group to keep an eye on this week will be the surging AGR Motorsports. Led by Jason Robarge, AGR placed three drivers in the top ten at Phillip Island. Robarge is still searching for his first win of the sim racing season, while his teammate Jason Galvin would like to snag his second win following a victory at Motegi. Meanwhile, Jorge Anzaldo will be hungry for his second career win as he attempts to defend his title as winner of the Birky Trucking 125.
There are a number of competitors who could follow in Anzaldo's footsteps and earn their first career victory at Iowa. George Adams was impressive at Phillip Island in his first-ever start. Dylan Lee and Joe Flanagan have been two of the best second-half performers of 2016. Trevor Bissett led 33 laps at Gateway in the league's most-recent oval race; a victory by Bissett would also be the first win for Controlled Chaos Racing. Finally, Connor Harrington will join the Lionheart roster this week in a Chevy-powered Dallara DW-12. Could Harrington score victory in his first-ever race?
The series welcomes Birky Trucking, based in Burlington, Iowa, back for a second season as the race title sponsor. The Birky Trucking 125 will be broadcast live on the Global Sim Racing Channel (GSRC) and iRacing Live on Wednesday, September 21st, beginning at 10:35PM ET. For more information about the Lionheart Indycar Series presented by First Medical Equipment, please visit www.lionheartracingseries.com.
---
You may also like...
---