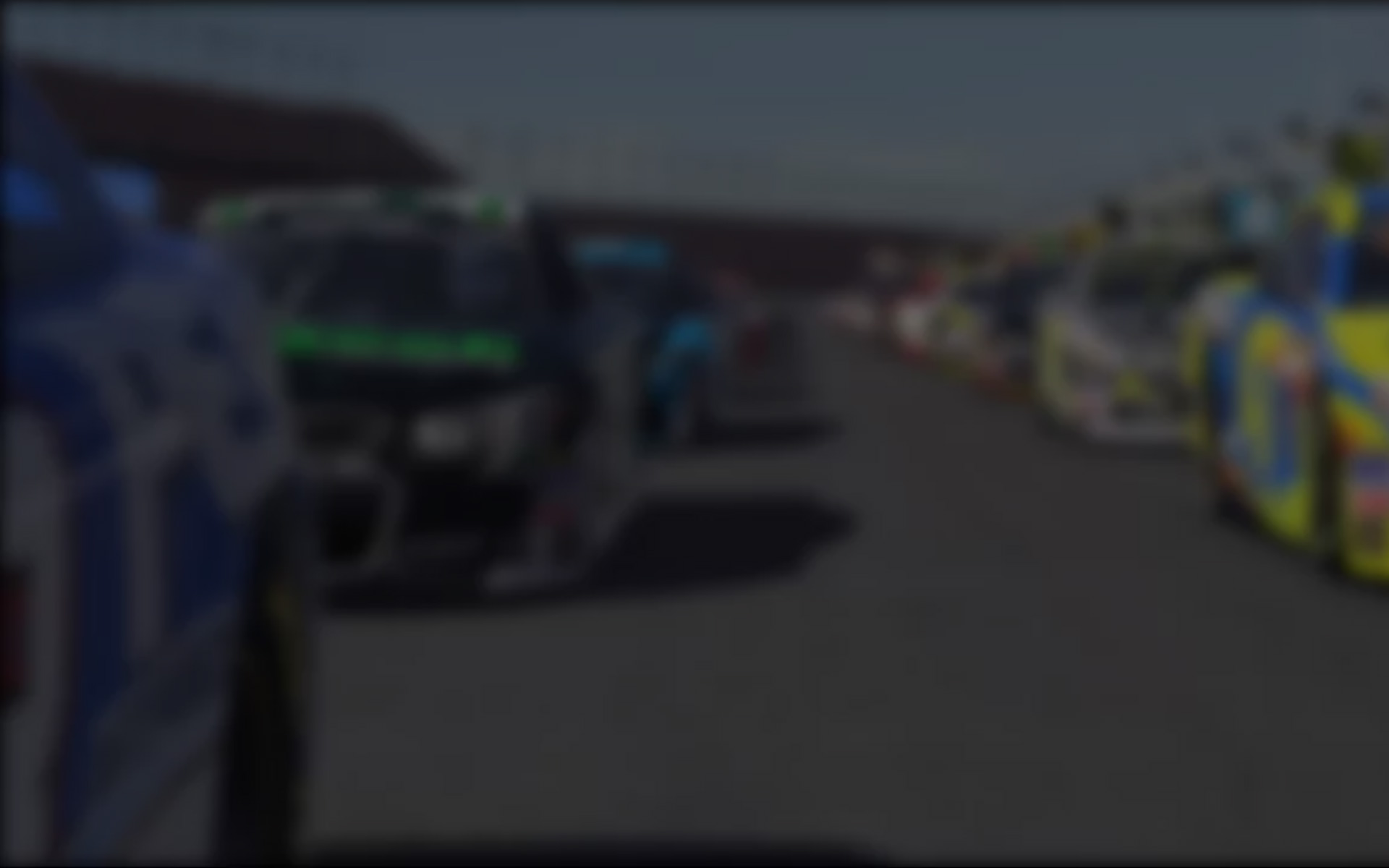 The fabled Indianapolis Motor speedway was host to this week's NASCAR iRacing Pro Series (NiPS) action. The Brickyard challenged drivers unlike any other track thus far. While some sim racers embraced the challenge, others fell victim to the pressure.
Josh Berry is getting the reputation of a "Pro Whacker," as the very impressive NASCAR iRacing Series World Championship (NiSWC) driver continues to run NiPS, and beat-up on everybody. Berry has nine starts to this point, and an amazing seven wins, two more than any other driver in the series. Even with the outstanding numbers, Berry finds himself third in points, 73 points behind leader Ray Alfalla and 33 points behind second place driver Daniel Pope II.
Trey Eidson continues to impress as well. Even with only one win to his credit though the first six weeks of the season, Eidson sits fourth in the overall standings and is the highest ranked non-NiSWC license holder. Always a model of consistency, Eidson kept his nose clean, ran a smart race, and left Indy with a strong fifth place showing.
Justin Lowery is another driver who is very quietly putting together an impressive season. He earned 285 points at Indianapolis, tying him with points leader Alfalla for most points in Week Six. Although Lowery has missed a week of racing, he still finds himself twenty-first in the points, well within striking distance of making the NiSWC.
Brian Schoenburg, another NiSWC driver, turned-in the performance of the week on Saturday night, leading 69 of the 80 circuits en route to a nearly four second win over Jeremy Allen. The California Club driver was never seriously challenged all race long, and claimed afterward that it was the best car he had ever driven. Schoenburg is only dabbling in the NiPS for fun, but should still be considered a favorite every time his name appears on the entry list.
In two weeks' time, the NiPS will head to Texas Motor Speedway for Week Seven of the season. Texas and Charlotte Motor Speedway are similar in many ways and it would be a good bet to see those who featured at Charlotte up front again at Texas. Top performers from Charlotte during Week Two of the NiPS included Jameson Spies, and "Pro Whackers" Alfalla, Berry, Brad Davies, and Justin Trombley. Will these five dominate the 1.5 mile Lone Star oval?  Or will a new face overcome the odds and end up in victory lane . . . or even atop the points standings?
---
You may also like...
---