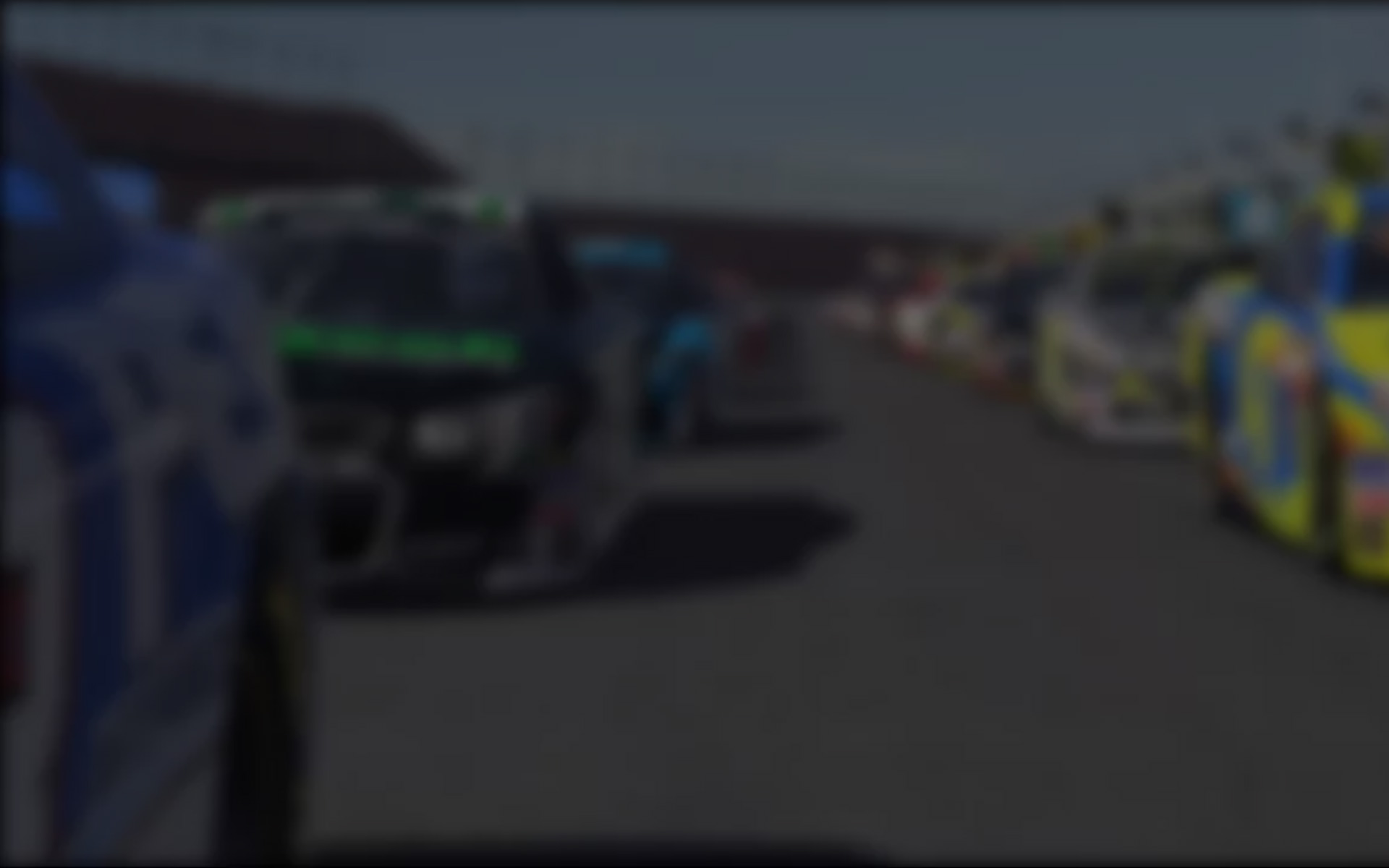 As Season 2 of the 2014 NASCAR iRacing.com Class B Open Series approaches the midway point, it is obvious there is no clear-cut favorite to take home the sim-racing championship.  After four races of the young season were put into the books, no driver had pulled a repeat win and that streak remained intact after Week 5 at Dover International Raceway.
Lowline Racing's Trent Ringler grabbed the early points lead after a Week 2 win at Rockingham and followed it up with multiple solid performances since.  However, a host of drivers are keeping pace and with drop weeks looming around the corner, there could be a large cache of hopefuls with their eye on the season-ending trophy.
BRB Motorsports' Anthony Price entered this season coming off back-to-back NASCAR iRacing.com Class C Series Open championships and even though he and his teammates were dealing with a learning curve switching from the Chevy Silverados to Ford Mustang, Price all of the sudden finds himself in contention for a title.
Tuesday night's 8:00 P.M. EST race saw one of the strongest fields of the season take the green flag around the one mile oval affectionately known as the Monster Mile.  Fastlane Motorsports entry, Allen Boes started the 100-lap event from the pole, but lost the lead only a few laps in to teammate, Blake Bryant.  Bryant surrendered the lead nine laps later to Price who held onto the lead for much of the mid-part of the race as Bryant faded back through the field.  After the final of three caution periods that put Price's BRB teammate, Shannon Segler, up front, Price grabbed the lead again only to surrender it to Boes a few laps later.  With a long green flag run in play, Price was able to snag the lead back for good with 11 laps remaining and cruised on to a 2.247-second margin of victory over Boes.
"Allen was fast after the final restart, but once we got deeper in the run, I was able to get around him and drive on away." — Anthony Price
"Allen, Shannon, and I had a real good battle in the second half of the race," said Price.  "Our sets have been really good on the longer runs.  Allen was fast after the final restart, but once we got deeper in the run, I was able to get around him and drive on away."
Price led 56 laps of the event while Boes paced the field for 31 laps and set the fastest overall time with 23.135-second lap.  Price's win earned him 221 points for the week which he would cash in and move on to Week 6.  Boes earned 207 points with his runner-up performance.  Segler placed third in the race, right on Boes' bumper to earn 193 markers.  RPM Race Team and Iowa winner, Johnny Reed Foley, took home fourth place points (179) while Lowline Racing's Brian Castle (165) rounded out the top five.
Price, who hails from Pembroke, VA, has been gaining momentum as the season has progressed.
"This season started as a learning/set building season," he says, "but the guys have caught on fast and we are coming for the points lead.  The sets have been real fast the last couple of weeks and we look good for Lucas Oil next week.  Daytona will be a toss up as always, but I feel pretty good that we will be right in the mix and given a run at the points.  All the credit for Dover goes to my team at BRB Motorsports.  The car was on an absolute rail."
"This season started as a learning/set building season, but the guys have caught on fast." — Anthony Price
Price and Boes took the top two spots for the week with their performance in Tuesday night's race.  While Price only ran a single race, Boes ran three, taking top fives in all of them and leading 1/3 of the laps turned with zero incidents.  Ringler, who remains the points leader, had another solid week of sim racing, scoring 201 points by taking top fives in all four of his starts and two wins.  Segler grabbed fourth for the week with his third place finish in the feature race while winning one of his other two starts.  Lowline's Paul Bliss posted fifth place points with identical stats as his teammate, Ringler.
For the week at Dover, 31 races went official and although it was more than the weeks at Iowa and Rockingham, it was a far cry from the 70 plus at Charlotte.  The Reverend Jason Lupo with BRB Motorsports got the most starts for the week (nine) while winning four and turning 819 laps around the Monster Mile.  Matt Whitten saw plenty of clear air at Dover leading 458 laps of 600 total with only two incident points while Ryan Manning managed to post no incident points in 500 laps.
Price's Dover performance vaulted him up to third place from fifth in the points chase while cutting 20 points off of his deficit to the overall leader, Ringler.  Although Ringler lost ground to Price, his lead over second place, Jeff Dukehart, ballooned from 18 points up to 67 with Price only lurking five more points back in third.  Foley drops to fourth overall now trailing Ringler by 88 points while just two more points back in fifth is Lowline's Brian Ammerman.
Division winners for week 5 at Dover were: 1 – Anthony Price 221 (Virginias).  2 – Shannon Segler 193 (Mid-South).  3 – Josh Dorman 129 (California).  4 – Matthew McMeekin 141 (Virginas).  5 – Loren Arden 108 (Northwest).  6 – Daryl W Slack 89 (Canada).  7 – Jeremy Gannon 125 (Mid-South).  8 – Mike B Logsdon 77 (Mid-South).  9 – Noel Koewers 88 (Michigan).  10 – Andre Luis Emilio 43 (Brazil).  R – Steven M Long 34 (West).
Division leaders following week 5 at Dover are: 1 – Trent Ringler 927 (Indiana).  2 – Galen Gidman 737 (Plains).  3 – Joshua D Baker 579 (Ohio).  4 – Danny McCune Jr. 481 (Virginias).  5 – Loren Arden 451 (Northwest).  6 – Justin Hirst 288 (Ohio).  7 – Jeremy Gannon 405 (Mid-South).  8 – James Hollern 260 (Australia/NZ).  9 – Noel Koewers 164 (Michigan).  10 – Scott Martin 155 (New York).
Get your popcorn and favorite beverage out for week 6 as the NASCAR iRacing.com Class B Open Series heads for smash-em-up short track action in Indianapolis, Indiana.  Lucas Oil Raceway, better known as Indianapolis Raceway Park, will host the Impalas and Mustangs on its slightly banked .686-mile oval.  Track position will be at a premium as this unique short track is one of the toughest to make a clean pass on.  So, expect a wild week of sim racing action with a good possibility of plummeting safety ratings and short tempers.
---
You may also like...
---