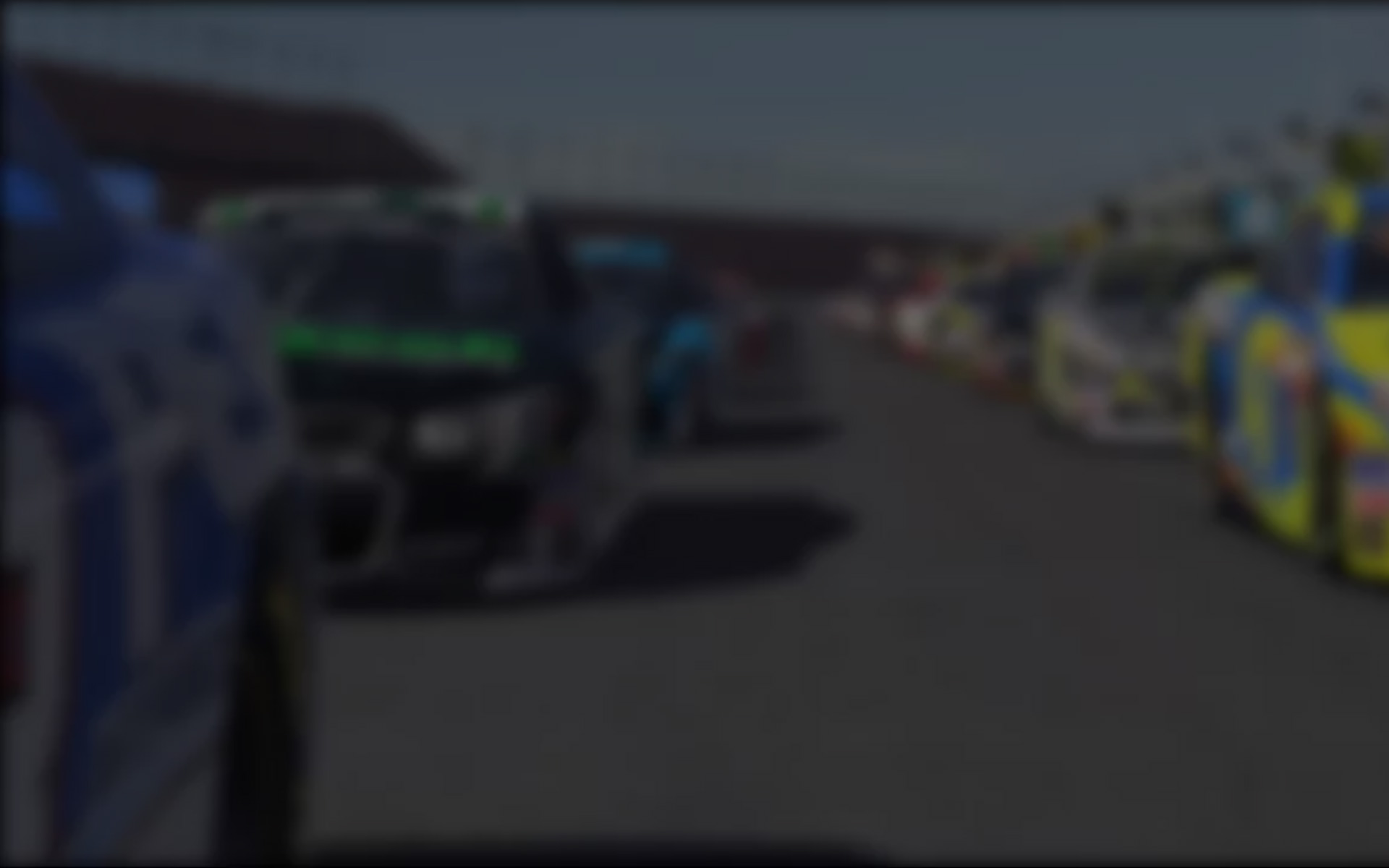 For Week 1 of Season 4, the iRacing.com Street Stock Series traveled up north to South Boston Speedway. This tight 4/10th mile oval is known for tight racing and trading paint. Sim racers looked to start-off the season right in their efforts to dethrone three-time champion Nick Ottinger (Carolina). This week would be an interesting one as the new build was released mid-week, causing havoc for many of the racers.
Weekly High Strength of Field
The high Strength of Field (SoF) race for Week 1 took place on Monday night and had an SoF of 3132. Eric Purcell (Florida) dominated the race from the pole, leading every lap in route to a 1.3 second victory. For his efforts, Purcell received 196 points. Donovan Ponder (Florida) finished second after starting eighth, and received 174 points for his efforts. Greg McKinney (Carolina), Randy Hedrick (Ohio) and Paul McCollum rounded-out the Top Five and collected 152, 130 and 108 points respectively.
Weekly/Season Standings
With his dominating win in the SoF race, Purcell sat atop of the weekly standings and season standings after Week 1. In the second position in the standings is Maxime Paquette (Eastern Canada), who won the only race he attempted and netted 183 points. Derek Cash (Midwest) finished the week in the third spot with 170 points after winning one of the two races he attempted.  NASCAR iRacing.com Series World Championship regular Brian Schoenburg (California) finds himself fourth in the points after a week in which he won both races he attempted at SoBo and netted 167 points.  Completing the top five was Michael Vaughn (West), with one win and a pair of top fives in two attempts and 165 points.
Weekly Qualifying
James Trimble (Pennsylvania) sat on top of the weekly qualifying chart after turning a lap of 16.443 seconds. Second on the charts was Trey Jarrell (Virginias) with a 16.476. Greg Hooks (Virginias) was third with a 16.481 while NASCAR iRacing.com Pro Series driver Harrison Widelitz (New Jersey) was fourth with a 16.521, just ahead of Justin Bourdeau (Eastern Canada) with a 16.533.
Week 2 sees the Street Stock Series travel to Thompson International Speedway for the first time on the New Tire Model. Drivers will face the challenge of having to relearn how to drive these cars while trying to battle for the championship. Who will learn the quickest and who will come out on top?  Find out next week on inRacingNews.
---
You may also like...
---