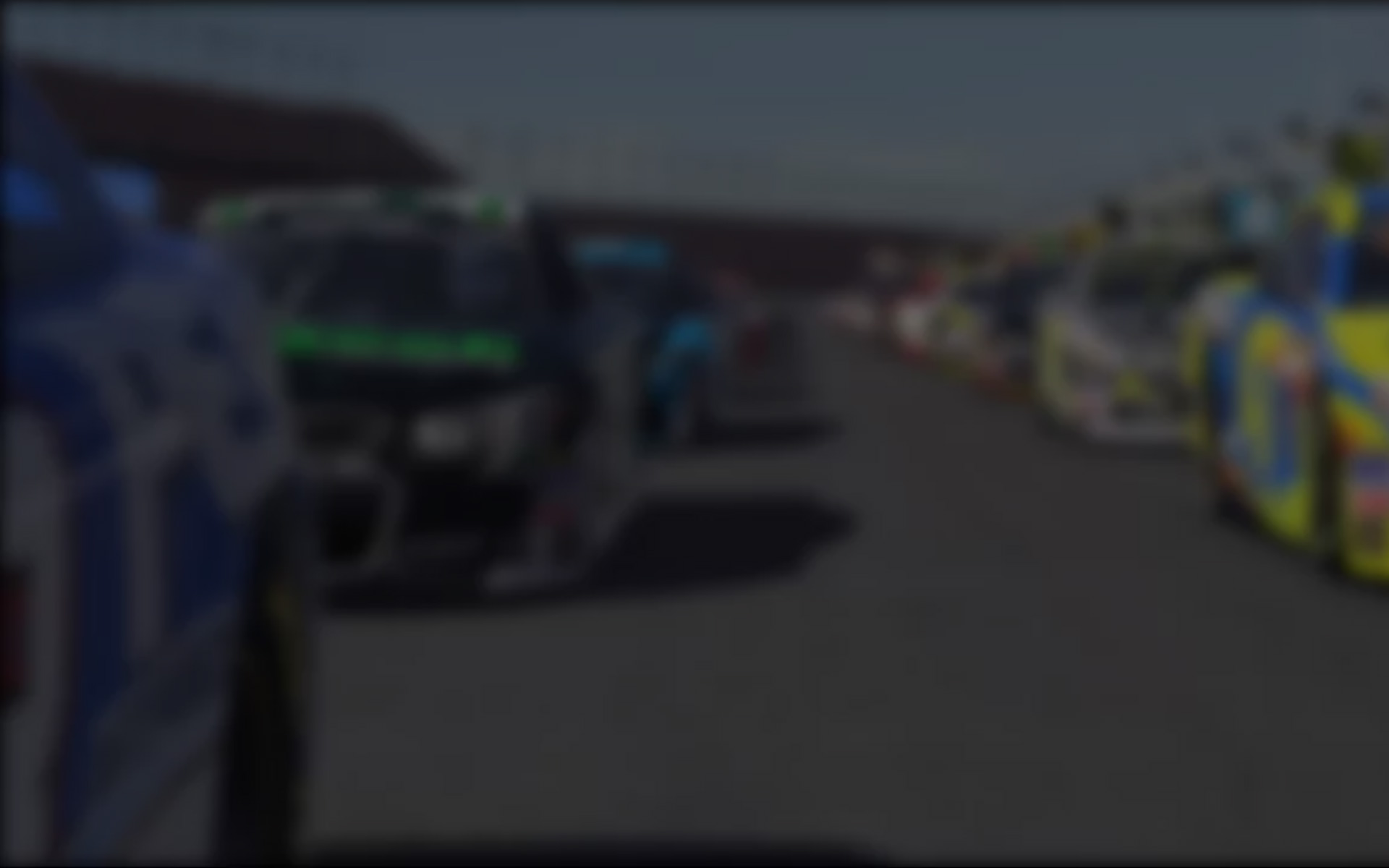 September 28th, 2009 by DavidP
The combination of the iRacing Pro Series Road Racing and a sunny and dry Road Atlanta proved to be a dynamic one, as a new race winner emerged and the week ended with a new overall leader — by the thinnest of margins —  in the points race.
The week  got off to an electric start on Thursday evening.  In the opening moments of the race, Luke McLean appeared to have no idea that Richard Towler was to his left, just after coming off Turn One on Lap One, and ran straight into him into the next left hand bend – race over for Towler. A few words were exchanged post-race but the two seem keen to race each other again soon!
Meanwhile, Shawn Purdy, again in supreme form, was able to drive off to a comfortable victory and post some very impressive laps throughout the race. Any pressure he may have had ended on lap 12 when McLean got some sand under his tyres coming off the uphill right causing a spin and ending his day. Peter Read drove a solid race for second, Darren Marsh did an outstanding job coming from seventh on the grid to fill out the podium with Marc Payne (fourth) and Ian Lake (fifth) also putting-in solid days.
The Saturday race saw the return of Greger Huttu, who ultimately blew the field away and put the entire series drivers on notice – again! He has won his last three Pro races and has another win and a couple of second place finishes to go with that so far this season.  Very tidy!
Huttu's race actually got away to a shaky start after he got swamped off the line and fell back in fifth (he was on pole with a 1:14.524, also best of week) approaching Turn One. At this point Mauro Bisceglie in fourth, closely followed on the outside line through Turn One by Daniel Almeida and Kimmo Suominen . . . until they all decided to do a very impressive impersonation of synchronized swimming by going off the track line astern and spinning in unison. Huttu was able to get past Matteo Calestani on the first lap and so ran in third behind Luke McLean and Richard Towler at the front. McLean would spin under braking into the left hander at the end of the back straight on Lap Three allowing Huttu to move to second. A great battle then developed between Towler and Huttu, both setting a scorching pace.  On lap 16 Huttu made his bold move under brakes into the same left hander where McLean spun earlier to take the lead. Towler stayed close for about ten laps but Huttu proved too strong and eventual won by about three seconds. McLean drove well after his spin for third place, with Calestani and Matt Sentell rounding out the top five with solid displays.
Sunday's two races saw Brian McDaniel come home a comfortable winner in one, with synchronized swimming stars Mauro Bisceglie and Daniel Almeida getting out of the pool and back on track with second and fifth places respectively. David Sirois enjoyed the podium in third with Frosty StClair in fourth. In the other race James Andrew joined the list of winners this season with Richard Crozier and Andrew Kristensen on the podium and Ryan Kowalewski and Paul Richards following them to chequered flag.
Purdy now has a one point lead over Towler in the iRacing Pro Series Road Racing with a trio of Aussies — Marsh, McLean and Read — rounding-out the top five. Marsh and Read will no doubt be hungry for their first wins in the not too distant future! Tim Holgate and Aurelio Leonetti had tough races battling for critical positions 50 and 51 in the race for spots in the iRacing Drivers World Championship.
On to Lime Rock we go!
---
You may also like...
---