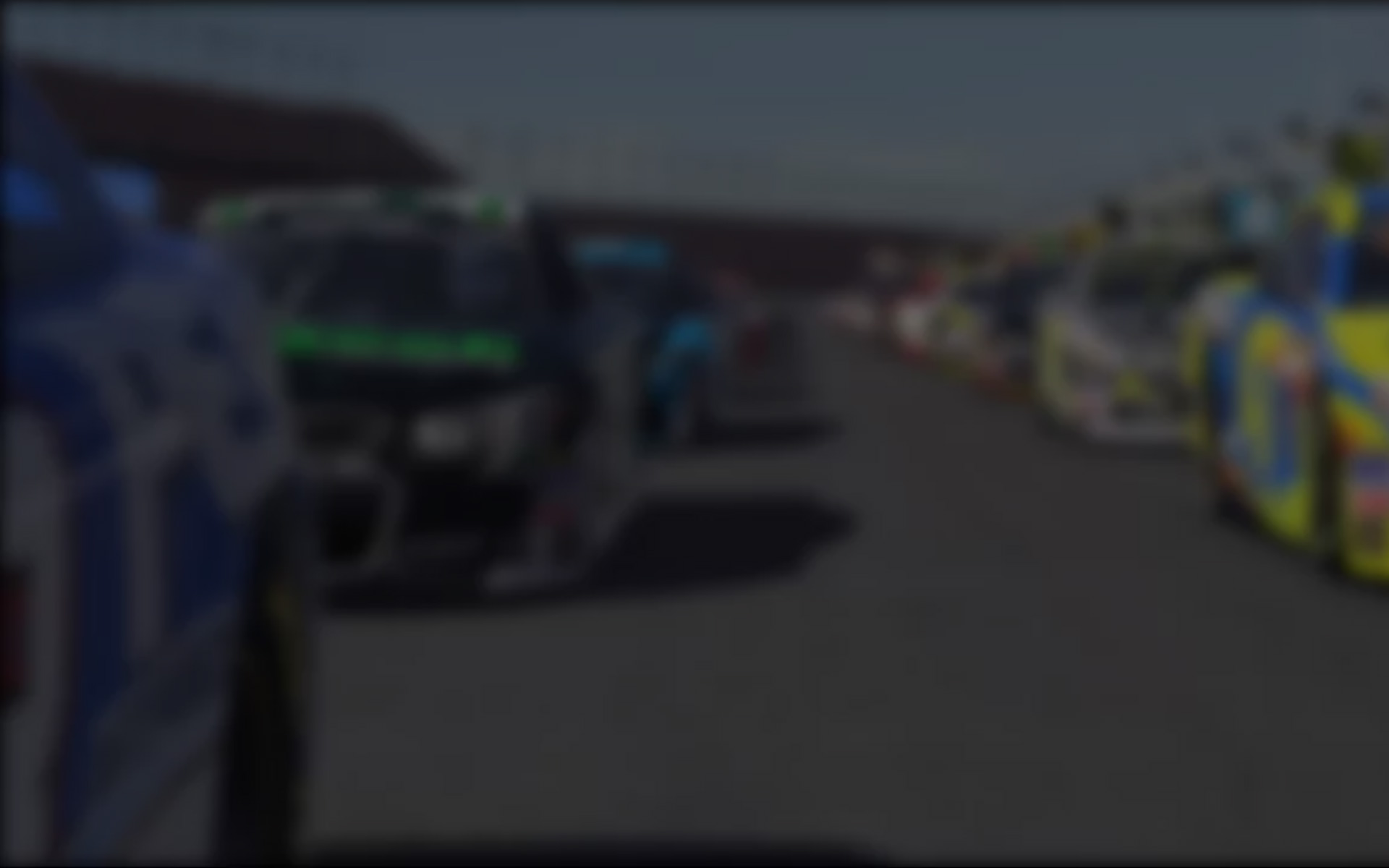 iRacing is many things to many people.  For most, it's an enjoyable past-time offering very real insights into the world of motorsports; for some it's a nearly full-time (some would say "addictive") hobby offering very real rewards.  For established race drivers like Dale Earnhardt Jr, Justin Wilson, Alex Gurney and Shane van Gisbergen, it's a fun way to stay on top of their game; for emerging racers like Jim Caudill Jr, Wyatt Gooden and Josh Wise, it's a valuable tool for honing their skills in pursuit of their dreams.
For Michael Main, iRacing was the catalyst to the start-up of Main Performance PC, the Arlington, VA-based builder/servicer of custom gaming computers and distributor for Obutto gaming cockpits and CXC motion simulators.  As you'll see, it's a business he takes personally. . .
Q: How did you get your start in sim racing?
A: I got my start in 1994 racing on the Hawaii Online Service from Papyrus using NASCAR Racing 1.  Been involved in sim-racing ever since, including the NROS, NASCAR 4 and  NASCAR Racing 2003.
Q: When did you find out about iRacing?
A: My brother, Chris Main joined iRacing by invite, and I got into it soon after it went public.
Q: How did your company, Main Performance PC, come about?
A: When I joined iRacing I saw one gentleman (Richard Buttonshaw) on the hardware section of the Forum who was interested in getting a new computer.  I'd just built mine, so I private messaged him and said I'd be willing to build him a computer if he didn't want to build his own or buy one from a company.  He replied and said he was interested.  So I priced everything, gave him a number and he gave me the go-ahead. Main Performance PC was born!
Q: How did you acquire the Obutto distributorship in the United States?
A: I contacted Chris Duanagan (owner of Obutto, LTD) a few different times regarding the Obutto. After learning of some issues the Obutto brand was having in the US with a prior distributor, I decided it was time to go ahead with it. One of our previous computer customers was an investor, and we were lucky enough to work out a great deal to get our first container of Obutto cockpits over to the US. We signed our agreement on September 8th 2010, and have since sold 1092 Obutto cockpits in the US!
Q: What sets Main Performance PC apart from other OEM System Manufacturers?
A: I think what sets us apart from other OEMs is that we take customer service so seriously.  My name is on the company, so anytime there is a problem, I take it extremely personal. I really do want every customer to feel like they are the only one. So many times have I gone into an establishment, or bought a service/product and felt like just another customer to them.
We also take a very direct and careful approach to system configurations. When possible, we always try to contact the customer prior to building their system. We ask them questions about what games they like to play, what their other computer related activities are such as video editing, Photoshop, etc and try to build a personal user profile.  It also allows us to make recommendations to the customer about their system, whether it is a cost saving option, or a performance enhancing one.
"I always like to check the customer's name and see if they are an iRacing member; that way I know exactly what they are looking for."
I always like to check the customer's name and see if they are an iRacing member; that way I know exactly what they are looking for.  Over the years I have developed a number of personal tweaks to a PC system that I make regarding iRacing. I don't want to say these tweaks are proprietary, but they are little things here and there that I have found that give the systems a bit of a performing edge, while also increasing quality.
Building computers is the easy part.  We need to sell ourselves as a company to our customers, so when we can provide services and knowledge that other companies don't, that's an advantage for us. For example, I wrote an article in the iRacing forums about how to build/buy a computer specifically for iRacing. I want gamers to feel empowered, if we provide the tools & knowledge to help that along, then we've met our goals.  Hopefully they buy a few computers from us along the way!
Q: Anything new in the pipeline for Main Performance PC?
A: There is something regarding Obutto coming up, but I cannot say what it is right now. We do have long term plans to have our very own building complete with warehouse, a "clean room" to build our computer systems in, rather than just a large conference room. We do plan to start designing our own sim-racing hardware over the next few months. Button boxes, high end dashboards with working gauges, things like that. Marketing/Advertising is also in our pipeline, our biggest problem is not enough people know about Main Performance PC.
Lastly, we have plans for a much more robust website with a new shopping cart complete with a "System Designer" that will make recommendations based on the users input to key questions will be implemented. We want to educate the customer as well during the buying process; that is important. We have also started to place bids on contracts for organizations, the government, and large corporate offices looking for work stations. We have won final bid approval on one big contract, still waiting to hear if we were selected though, that will be huge for us!
"Customer service is the building block of any good company that delivers or charges for a service."
Q: What is the hardest part of running your own business?
A: Managing the finances and working with my wife. I live and breathe MPPC, I am constantly thinking of new things I can or should do to grow the business. It tends to put a strain on our relationship, but we are slowly learning how to differentiate work from our personal lives. She really is great though, I couldn't have asked for a better business partner through it all. She is an economics major, so she's got a really great business head on her shoulders. I am also currently trying to teach myself SEO (Search Engine Optimization) to help get our name higher up on the search ranks for gaming PCs.  That is proving to be very difficult for me, as I am really not well versed on web design and how search engines work, but I am learning!
Q: It seems from many comments I have seen, that customer service is really MPPC's specialty, and can you tell us a bit more about that?
A: Customer service is the building block of any good company that delivers or charges for a service. If we treated our customers poorly, we would eventually have no customers.  My name is on the company, so anytime there is an issue, I take it VERY personally. We bend over backwards for our customers; I'd rather take a profit loss with one customer then have that customer not be satisfied with our service, or products.  If they are satisfied, they will recommend us and we will make up for that loss with added business.
Q: What do you do for fun?
A: I am into drag racing! I own a Trans-Am that I drag race, but it currently needs a lot of work before it's ready to hit the track again.  Maybe next year!  Other than that, TV, iRacing, and my wife and I like to try new places to eat on the weekends.  We are currently on the quest for the best burger in DC, still looking!
Q: Most memorable sim-racing moment?
A: I would have to say a Chicagoland Race with Jason Lofing and Ray Alfalla. It was in 2009 on the Old Tire Model, and there was a yellow with like 8-10 laps to go. I pitted for four tires, Lofing took two, and Ray stayed out.  I ended up passing Ray coming to the checkered, and Lofing was coming on strong too.  We finished three wide, and the difference between first and second was 0.001s.
---
You may also like...
---