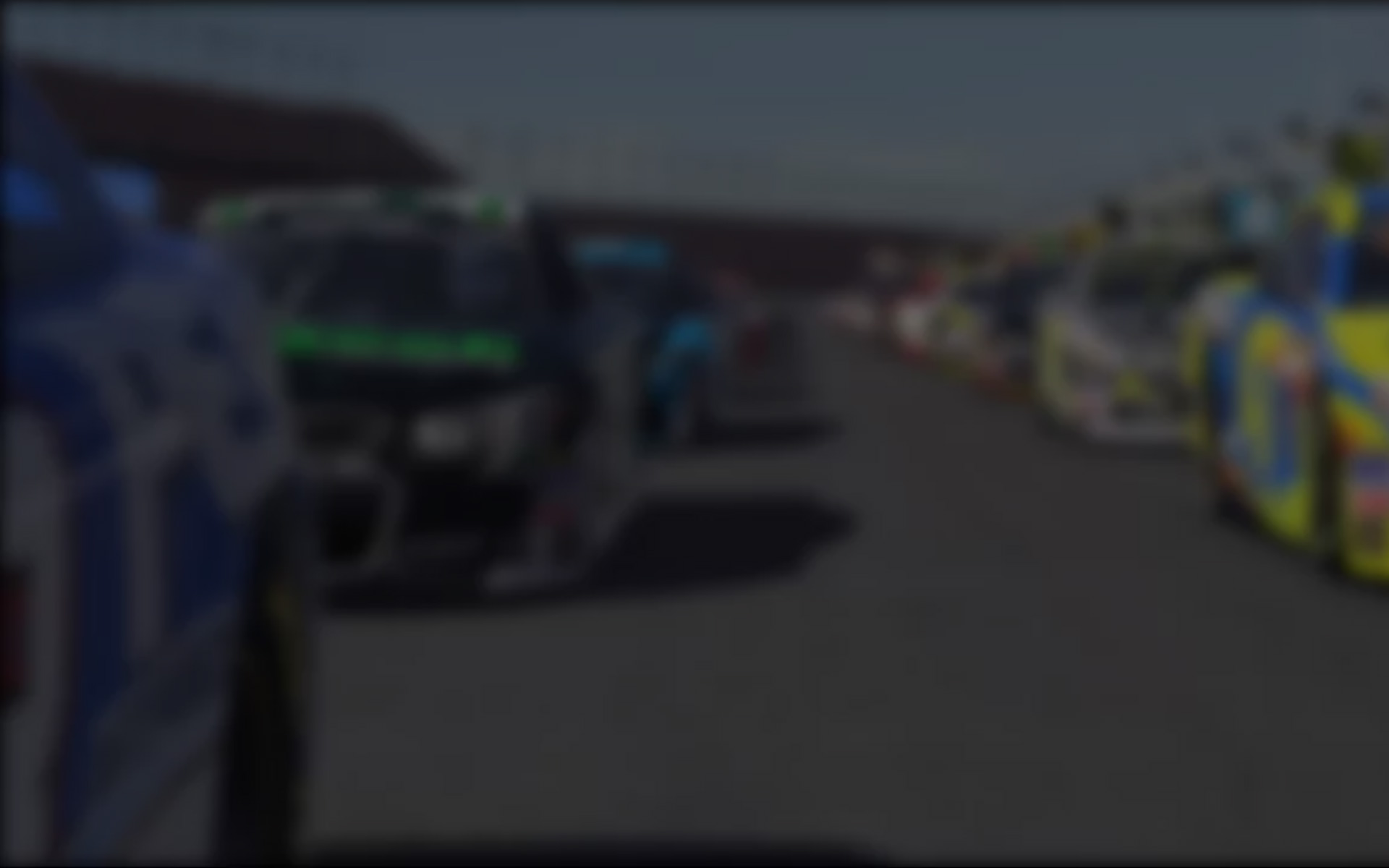 Over the past seven years Richard Towler has emerged as one of world's top sim racers.  Based in Hull, England, the 26 year old Towler traveled a well-trodden online racing path from Gran Tourismo 2002 to NASCAR 2003 and has been a member of iRacing.com since June of 2008.  In that time he has won 229 of the 294 road course events he's contested and 53 of 144 ovals.  To save your calculator batteries, that works-out to a 77.8% winning average on road courses, 36.8% on ovals and 64.3% overall.  Did we mention that, overall, he finishes in the top five 86% of the time?
Last year, Towler edged Luke McLean and Shawn Purdy for the inaugual iRacing Pro Series Road Racing title.  At the same time, he more than held his own in the iRacing Pro Series Oval competition, finishing in the top ten in the standings to become one of a handful of iRacers to qualify for both the iRacing Drivers World Championship Road Racing (iDWCRR) and NASCAR iRacing.com World Championship Series (NiWCS).  To date, Towler has faired rather well in both of the online world championships.  Second in the iDWCRR after two events, he leads the NiWCS thanks to a second place at Las Vegas Motor Speedway and Tuesday's superbly-judged win at Bristol Motor Speedway.
Mr. Towler is, obviously, a busy man.  Not too busy, however, that he couldn't spare some time for a candid and revealing interview with inRacingNews' NiWCS correspondent Jameson Spies.
Jameson Spies:  If you had to pick one discipline, road or oval, what would you choose?
Richard Towler:  That's a tough one.  I'd go with road just for the simple reason that it's mentally a lot tougher than oval racing.  You really don't have time to rest during a 1 or 1 1/2 hour Dallara race and that's something I've always enjoyed.
I should also add the contrast in the communities also makes the road side a lot more enjoyable at times
JS:  Set-ups on iRacing are always the center of conversation, which is harder for you to set up, the Dallara or the COT?
RT:  Both have there own unique challenges but the COT provides the biggest as it's just a harder car to drive and as a driver you have a much bigger influence in the way the COT drives compared to the Dallara. I think it's because the Dallara is based around understeer so you really don't have much of a say with it.  You just have to drive the way it wants you to drive it and, unlike the COT, it doesn't change over the course of a run so a huge part of the testing process is taken out of it with the Dallara.
JS:  You're currently first in oval NiWCS, and second in road DWC.  Is it possible that you can get both titles?
RT:  I think it's way too early to start thinking about that as we've only ran three races.  I'm not a driver that really thinks about the points long term; I just go out there and treat every race as a single event with the aim to get the best result possible.
JS:  You're obviously one of the best, what words of advice can you offer to people who are looking to get better, or just starting out in sim racing?
RT:  I'd disagree with the first part to be honest with you.  There's so many good drivers out there, I never like to think of myself in that way. But my advice to anyone that wants to get better is just be smart about it and don't fall into the trap that so many people do.   Too many people in this hobby give-up early because of the fear they won't ever have the success they think they deserve. I'd also say a lot of guys out there make the mistake of blaming everything but themself if they end-up coming short —  it doesn't matter if it's setups, driving styles — people will find something to blame.
But the nature of this hobby means no matter what background you come from it's not about the money, it's not about joining the best team and having the best cars as everyone has equal equipment and the exact same opportunityies as everyone else.  It's down to you and only you, which is hard to take for some."
JS:  How have you progressed in your sim racing career?
RT:  I started playing video games as many years ago as I can remember but I didn't end up racing online until 2003. I got together with a few guys I had met while racing online with GTR2002 and we started to organize some races for fun. I was OK at the time and then another friend asked me to run an actual league race with NASCAR 2003 and it went from there.  I had the raw pace, but it took a few years to really refine it I think, and still to this day I think I'm improving, as you have to.  The competition is always making steps forward and the moment you get complacent you fall behind. But saying that, I never expected any real success from doing this and everything I've achieved so far and currently continues to be a surprise to me.
JS:  Is there anyone that has helped you get to the level you're at?
RT:  I'd like to thank the guys over at The Drille Aisle for there support over the last 7 years.
JS:  You're known as a hard charging driver, which some people don't like. Do you ever get worried that you might rub some people the wrong way?
RT:  Sometimes I do worry, it just depends who it is really. I've always tried to race fair and clean with almost everyone out there.  The way racing works is it really just depends who it is at the time.  If someone is a fair racer, I'll race them with the same level of respect.  But if there's someone that wrecks a lot of people or drives over their head a lot, I'm not going to give them any room out there. In a competitive environment you have to give-out what you get, otherwise people will just walk over you.  So you really can't let the fear of someone disliking you get in the way of giving them the same treatment they gave you.
JS:  What is the biggest achievement you've had in your sim racing career?
RT:  I think winning the iRacing Pro Road Series is up there, it was a really tough season with a few problems that meant I had to really push to win it at the end.  But saying that, I don't really get hung up on achievements as they've never been why I do this.  So it's difficult to really think back about them.
JS:  What do you get out of sim racing?
RT:  A lot of fun!  I've always been interested in cars and motorsport, so sim racing has allowed me to really experience something that I wouldn't of got to chance to in real life.   And also it's one of the few things I'm good at. I'd have to say my biggest thrills just come from driving a car on the limit, one that your one wheel moment from throwing it all away but you don't.  Also just the thrills of the on-track battles, no matter if I came out on top or not. Thankfully iRacing have allowed the hobby to grow and the future is looking really good right now as none of us thought we'd be sitting here talking about us virtual drivers racing in an official NASCAR series.
---
You may also like...
---