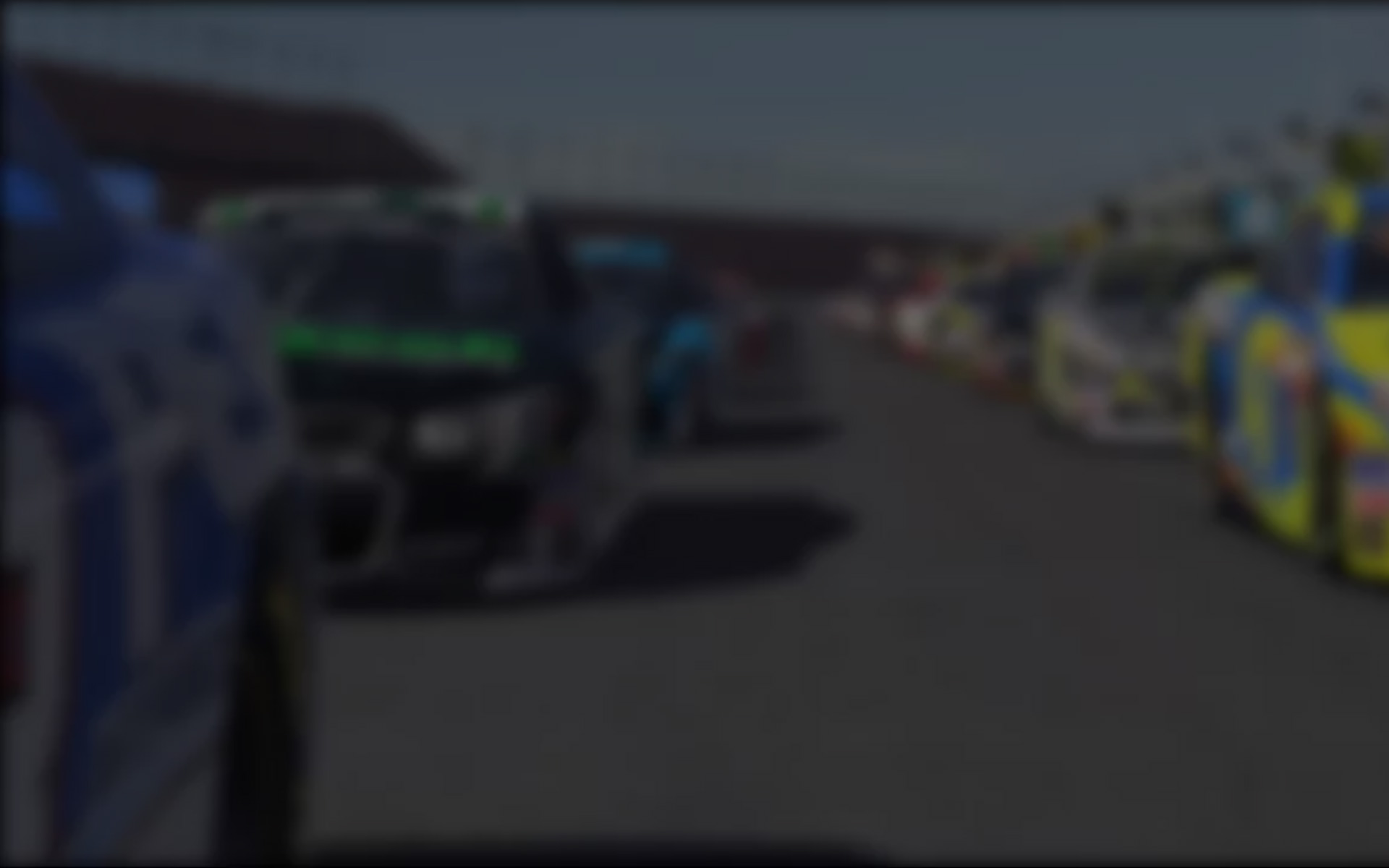 Last time out it was Marc Mercer who nabbed the victory by less than a tenth at Watkins Glen, becoming the first person to win a second race this season for the UK&I Skip Barber league (and giving himself a 30 point lead in the championship ahead of Blake Townend and Wojciech Swirydowicz).  Mercer was looking strong but pole position eluded him right up until his final lap of qualifying where he was able to pip George Streetley for P1 with a 1:37.339, putting him in perfect position for a third race win.  The 2.2 mile Laguna Seca circuit is among the most infamous racetracks in America with limited places to pass and lots of opportunity for destruction; and to finish 15 laps ahead of 40 other sim-racers would be an impressive feat in any league.  Streetley started the race as best of the rest in P2 with Paul F. Grillo just behind in P3, and Swirydowicz just behind in P4, while race-winner Townend could only manage P8 with a 1:37.994.
As the lights went green the top ten went into turn one in exactly the order they'd started in with no positions changing hands.  Townend would be the first to make a move, passing Stuart Adcock, Marcus Hamilton, and Swirydowicz all before Turn Six of the first lap and moving himself up to P4.  The field navigated the course with surgical precision until the legendary corkscrew, where the inevitable result of such a tight field came to fruition.  Seemingly it was Thomas O'Leary's nudge on Stuart Adcock which caused the contact with Tom Ward and collected Jonathan Maycock, forcing Ward to pit for repairs (while Adcock and Maycock retired not long after).
The top three of Mercer, Streetley, and Grillo raced in very close proximity in the exact order they started the race, with hardly a mistake between the trio, while a bit farther back Sebastian Job was making up places with a straight forward overtake on Marcus Hamilton for P6.  The only other change at the top came on Lap Four when Swirydowicz took Townend for P4 on the run up the hill towards the corkscrew.  The racing was tight and professional but without incident for several laps, until Lap Nine when the drivers started realizing just how much was left to this race.  Swirydowicz had been catching the top three for a while now, and when a moment of oversteer from Streetley forced Grillo onto the brakes Swirydowicz took advantage and grabbed P3 at the final corner briefly before Grillo stole it right back at Turn One.
The next lap and it was Mercer who was a bit too keen going through the corkscrew, an uncharacteristic corner cut forced him to concede P1 to Streetley.  Meanwhile Job was continuing to grab places where he could, this time Townend his victim for P5.  Townend, however, wouldn't be fazed and was back on the attack and the two of them exchanged positions for the remainder of the race.
On the penultimate lap, at the final corner, Swirydowicz was looking to make a move on Grillo using the inside line of the very slow left-hand corner, but carried a bit too much speed and smacked Mercer who was taking the normal racing line and already on the apex.  The resulting collision damaged Mercer's car and dropped all three of them out of podium contention, giving Job and Townend the opportunity they had been waiting for all race.
But with one more lap to complete Townend was optimistically defending P2 from Job and hoping to grab as many points as he could now that Mercer had been relegated to P8.  Job was visually hungry for Townend's position and Townend's oversteer at Turn Ten was all the invitation he needed to make a move around the outside of the final corner on the final lap and grabbed P2 by a tenth from Townend.
In the end, however, it was George Streetley who drove a practically flawless race to get his first win of the season and becoming the fourth person in five races to get a victory.  Streetley's win moves him up three positions, earning him fourth in the championship with 75 points.  Townend closes the gap to Mercer after getting eight more points than the championship leader at Laguna Seca, currently at 97 and 119 points respectively, while Swirydowicz's fourth place finish keeps him in third place with 91 points.  The next race is at another classic British circuit, Brands Hatch, on March 10th.  The Laguna Seca race is available to watch with commentary at: https://www.youtube.com/watch?v=GA_yDNHedDw
---
You may also like...
---