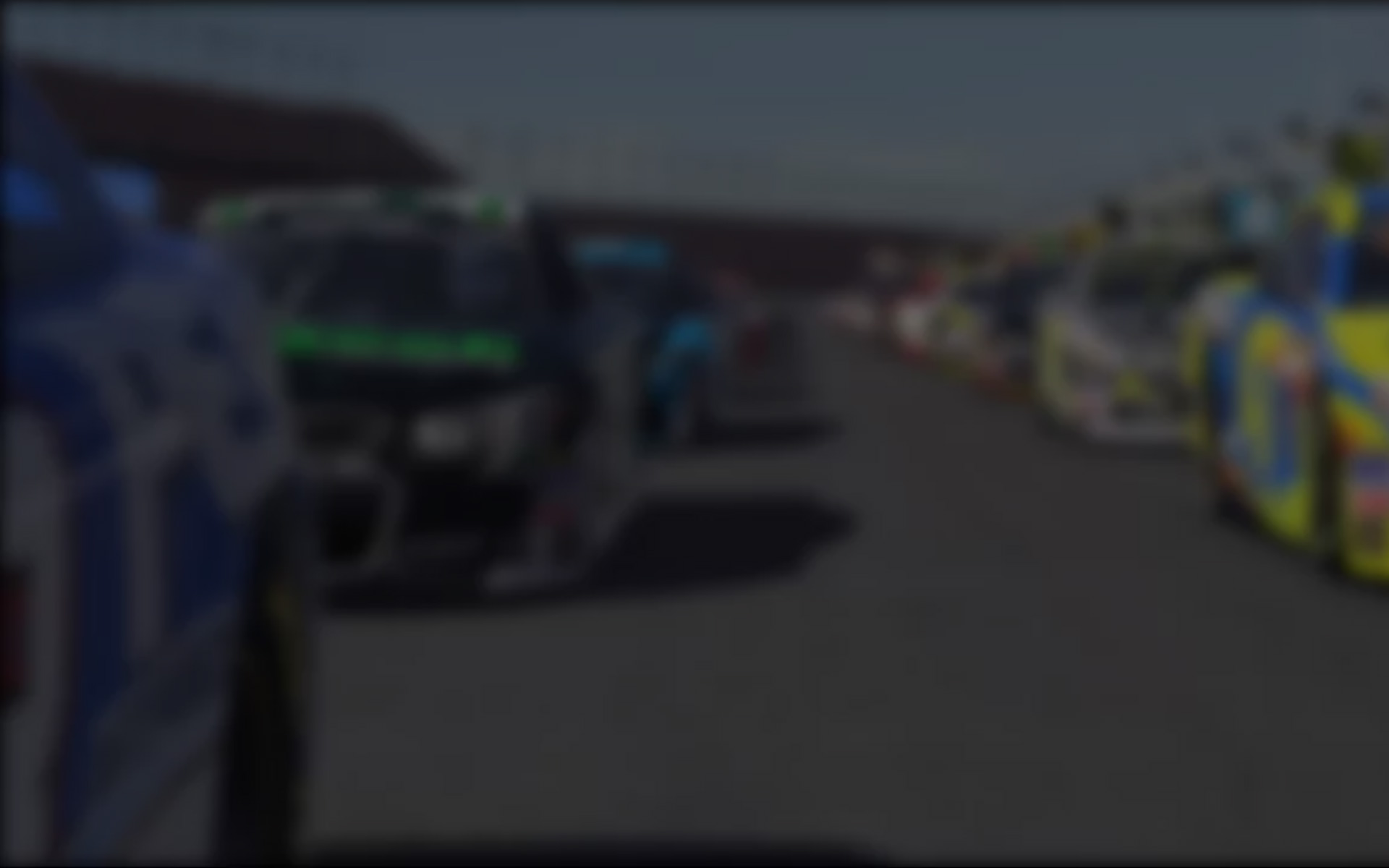 I've noticed two types of sim racers in the Rookie Legends Series: racers who are going all-out for the win and riders who are making laps and just trying to stay out of the way and gain Safety Rating points.
I can understand where the riders are coming from. There are plenty of accidents in Legends races, and by riding around out of trouble you can usually get a top five finish — not to mention gaining valuable safety rating points, that will allow you to move up in class. And riding around to maximize points isn't limited to iRacing. Let's compare the stats of two NASCAR Sprint Cup Series drivers. Driver A has had a reputation of being an aggressive driver in the past but admitted several times in 2009 that he wasn't concerned with winning, that it was all about finishing races and getting as many points as possible. The driver had career highs in top fives, and top tens, while finishing every race he started. Driver B has a reputation for going all out for the win. He recorded four wins but also had career low's in top fives, top tens. He also failed to finish two races and finished outside the top 15 in another despite leading going into the last turn. Driver A clearly took the rider approach to his season and although he didn't get to celebrate in victory lane, he made the Chase and eventually finished eighth in the standings. Driver B's hard charging style led to four victories but also caused him to finish a disappointing 13th in the standings.
People could argue comparing NASCAR to iRacing is like comparing apples to oranges. However when you compare the stats of one particular iRacer who admits to riding around with those of one who goes for the win every race, you notice the stats are very similar. Driver C who rides around has made 300 starts, has only three wins, but has finished in the top five 41% of the time. He also has an average incident rate of 2.9 per race. Driver D on the other hand has made 274 starts has 24 wins, but has an average incident rate of 5.9 and only finishes in the top five 30% of the time. So if your goal is moving up in class the stats do support the riders.
I have a couple of issues with riding however. The first is that I joined iRacing.com to race.  Do I want to get higher license? Yes, but I also want to win every race to do it. If all I wanted to do was ride around, complete laps and gain rating points I would do a time trial. Do the people racing hard cause wrecks? Yes, but so do the riders. I don't know how many wrecks I've seen caused because two people battling for position come up on a rider who is not up to speed and doesn't move out of the way quickly enough. Which brings me to my other issue with riding. How well does riding prepare you for the next series you are trying to get to? If all you have been doing is riding around, do you know how your car is going to handle at a faster speed? In traffic? Or what adjustments you're going to need to make? These are the things I've learned by actually racing. In my opinion every race I have run has better prepared me for the next series I was trying to get to. So the question is: What kind of online racer are you: Racer or Rider?
There is no right or wrong answer to that question. Drivers A and C aren't better drivers because they have a better finishing rate, just like B and D aren't the better drivers because they win more often. It's all about what you're looking to get out of the experience. So who are the mystery drivers? A and B are NASCAR Sprint Cup drivers Juan Pablo Montoya and Kyle Busch. C and D are iRacers Robert Ziegler and myself Cory Kutina. I'm a racer, which are you?
---
You may also like...
---