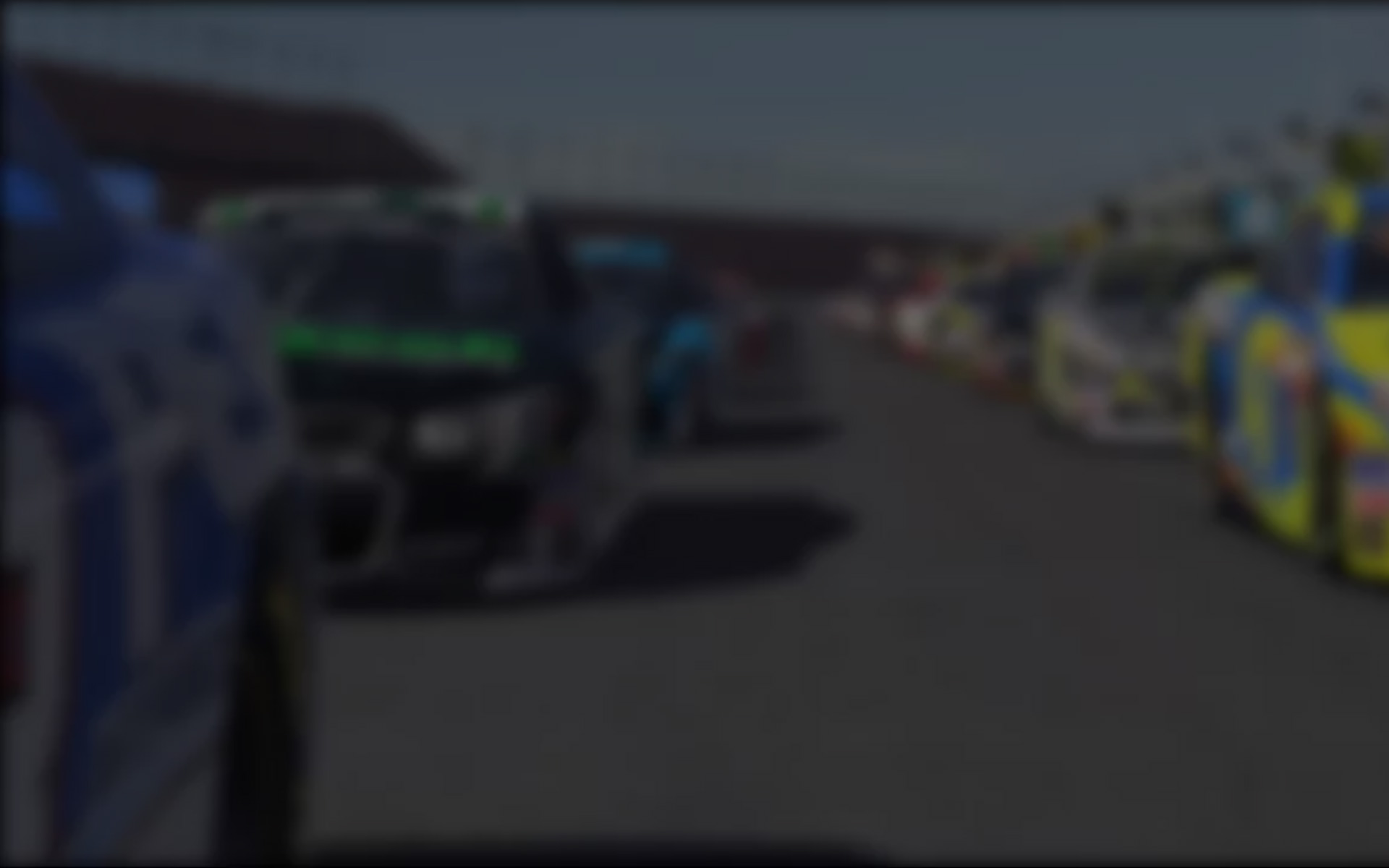 October 25th, 2017 by Jonathan Simon
For the first time in history, RaceSpot TV were pleased to announce the running of two new 'support series' that would act as the prequel to twelve further chapters of the 2017 iRacing World Championship Grand Prix Series. This event was instantly known as RaceSpot RaceDay, with the entire support series broadcasted on iRacing Live just ahead of the main world championship event. Coverage throughout the series was provided by the RaceSpot TV team, predominantly hosted by Wil Vincent, with commentary coming from Paul Smith and Jonathan Simon.
The series provided a much improved race weekend feel to coverage throughout the season – each event would take place at the same race track as each iWCGPS event. The red lights illuminated and disappeared for the first time at the Autódromo José Carlos Pace, otherwise known as Interlagos in early March, all the way until the twelfth and final round of the championship at the virtual Circuit of the Americas in Austin, Texas.
Two events would take place, the first of which was the RaceSpot TV Renault SimCup, a 25 minute sprint race in the Formula Renault 2.0 machine. This was then followed by the RaceSpot TV Porsche Supercup, a 30 minute race in the grown man's toy that is the Porsche 911 GT3.
The series was open to any driver who meets either a Safety Rating of greater than C3.0, as well as a Road iRating above 2000. This was ideal for drivers looking to impress in a highly viewed and successful event, meaning you didn't have to be Martin Krönke or Greger Huttu to compete or have a world championship license. This resulted in some young and up and coming talent sealing themselves a spot in world class teams, such as Alex Sadler joining Radicals Online midway through the 2017 campaign.
Drivers were represented from all over the globe and provided diverse entertainment and flair as they aimed to impress in both series. I was really impressed by my fellow Australians – a lot sacrificing their late Saturday night at the pub to instead jump into the virtual environment to take it to most of the grid. We hope they were sober, who knows… As Bernie Ecclestone's advertising boards always say, "don't drink and drive."
RaceSpot Renault SimCup
The series was dominated by Jouni Silvasti, claiming the championship with 6 race wins in 11 starts. Alex Sadler finished second in the standings, with the young man even leading the championship standings at one stage after his victory at Silverstone midway through his 2017 campaign. He narrowly edged out Olli Kwoka in third place, with the young Finn unable to claim a race win throughout the season, but impressing with his consistent form for all 12 races of the season.
Simone Maria Marcenò was a challenger to those at the top, with a majority of his errors costing him a chance at some victories throughout the season. He finished with three wins, edging out former iWCGPS driver Maarten van Loozenoord who netted two wins in only four appearances during the season.
My award for 'coolest name' goes to Eneric Andre. For a second I thought it was Eric Andre giving sim racing a shot, but it's not the TV show guy. Nevertheless the young man impressed in his four races, even managing a top five finish in his debut event at Imola.
RaceSpot SuperCup
It was hard to choose what I enjoyed more of this season, the exhilarating and speechless on track battles in the RaceSpot Porsche SuperCup, or Wil Vincent's colossal SuperCup logo?
This series was by far the epitome of what to expect from a support series. Top class drivers, bravery, on-track action, and some friendly door to door banging, giving R.Kelly's Bump n' Grind a new chorus. The Porsche 911 GT3 cars were sure to entertain, along with a driver lineup that included David Williams, Mario Bertolotti, Joni Heikkinen, Jarrad Filsell and Joshua Rogers.
Williams would eventually win the title as it went to the final round at the Circuit of the Americas, with Bertolotti missing out after a close battle in the final round. Williams would only claim two wins throughout the season, but proved experience was pivotal in claiming the title. Bertolotti was unable to claim a win for the season, giving it his all in the final round before giving up a potential victory in the final stages of the event. Nevertheless the Italian was able to finish second in the standings with a valiant effort throughout his 2017 campaign.
Joni Heikkinen was able to snatch victory away from his rivals three times this season, but only placed third in the championship standings when it was all set in stone after the final round. Incredibly, Joshua Rogers climbed the top step of the podium in 2 out of 3 attempts – if you thought that was impressive, Jarrad Filsell claimed victory in five out six race attempts.
Both Josh and Jarrad approached this championship as laid back as any of us Australian's would. They represented the country proudly when needed, then hit the pub on every other Saturday night race weekend to enjoy their victories. It's ok Josh – we know you're underaged, those beers were lemon line soda's right?
Questions loom as to whether or not both series will return in 2018, the lead up and coverage provided was certainly impressive for its inaugural season. Why not make it a world championship? Renault and Porsche sponsor each respective series, with the winner of each championship rewarded with a track day with a car and track combination chosen by each manufacturer. Both championships are classified as a 'support series', let's support the iWCGPS, support talented drivers by giving them a real life track day, and support the growth of sim racing before it plateau's and remains stagnant.
This article was written by Jonathan Simon who provides commentary for RaceSpot TV on the iRacing World Championship Grand Prix Series. He also owns and hosts his own podcast called The Simon Racing Report which features guests from around the sim racing world, along with writing columns for the website and contributing to iRacing News.
---
You may also like...
---