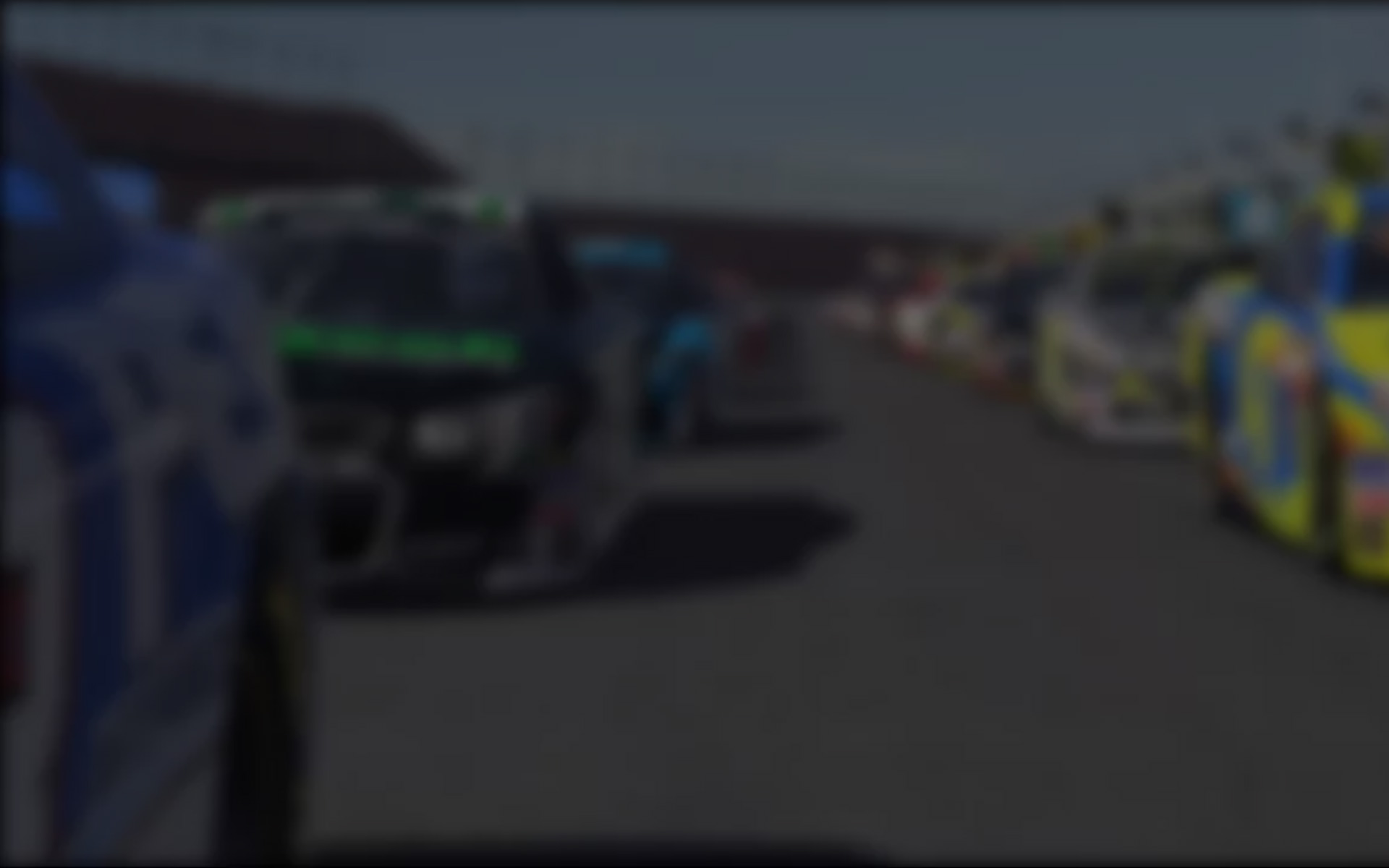 This week marks the start of iRacing's 2012 Season 4 and hidden amongst the anticipation of new cars and tracks is the fact that a third '7 day a week' series is now available for road drivers at the 'C' class level.
The SR8 Radical is one of those cars which has suffered more than most from changes to the physics; but moving into Season 4 the stalwarts of the series are excited at the possibility of challenging the Star Mazda on a level playing field.
The Radical is now widely regarded by those who drive it alongside other road cars as one of the most exciting and fun cars to drive on the iRacing service. It's a car with plenty of power in the form of a 360bhp, motorbike engine-derived, V8 engine. It's also a fairly light weight at 1750 lb and has respectable downforce levels.  All told, it's a car that is nimble, easy to drive, forgiving but also exciting.
Unlike the other Class C cars, the SR8 has enough grip to be forgiving of mistake while having enough power to make throttle control and corner exit important. The Star Mazda by comparison is more of a momentum car, you NEED to carry the speed through the corners as the Mazda engine has low power and torque, while the Radical is more of a slow-in, fast-out type of car. This makes it more forgiving of mistakes in corners.
The second piece of news is that the Radical series now uses lap counts instead of timing after research showed that drivers – wrongly – assumed that the Radical online races were 'long' and Star Mazda was short. Spa, for example, was 46 minutes in the Star Mazda and, indeed, will be a longer race than the Radical this season as Spa is 20 laps for both series.
The Radical is generally 1-2s per lap quicker than its high downforce stablemate so even when the Radical lap count is slightly higher, the race times will be very similar.
Community spirit is still a core of the Radical series and newcomers can expect a warm welcome on track and on the forums. Lead drivers are always happy to share setups and David Scott2 is now establishing a teams championship to further strengthen an already friendly and welcoming community.
Details of the teams championship can be found here: http://members.iracing.com/jforum/posts/list/2206100.page
The season kicks off with 20 laps around Watkins Glen in its International Boot configuration before moving on to Mid-Ohio and Mosport.  Over the course of the 12 round season, the series will visit circuits varying from the long flat out runs of Road American and the Glen through to the nimble – but supremely exciting – challenge of Oulton Park's International (no chicane) layout.
---
You may also like...
---