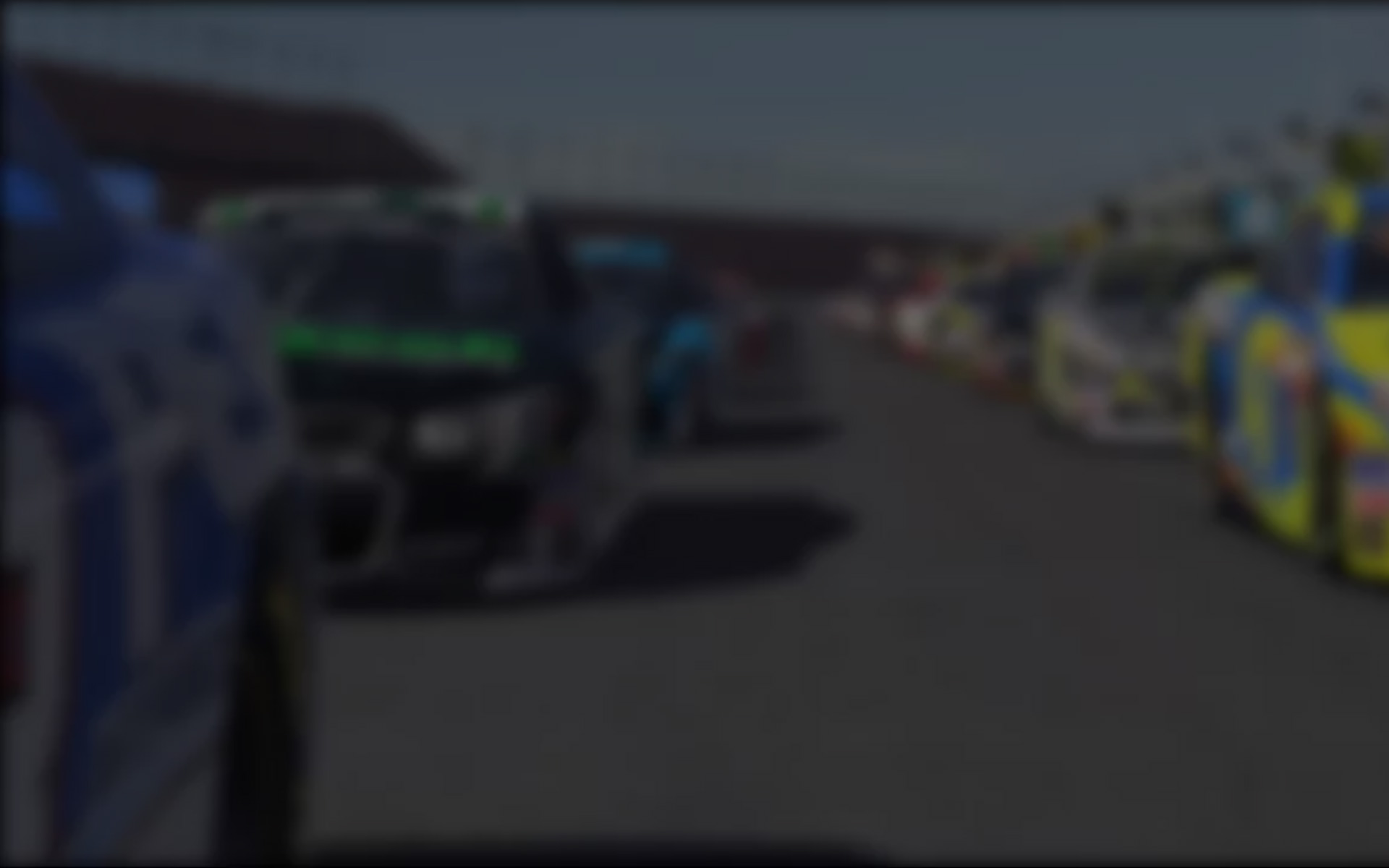 The iRacing Oval Pro Series ran the third scheduled race at New Hampshire Motor Speedway last Saturday afternoon, and Ray Alfalla earned the top spot for his seventh victory of the year.
Saturday's race didn't overflow into a split and it was Alfalla who out dueled Josh Parker to take the victory. Alfalla earned the pole for Saturday's race and led 71 laps throughout the day. He earned a respectable 279 points towards the championship, together with 43 iRating, for the victory. Alfalla now has 7160 iRating and sits sixth in the overall championship. With this, his seventh victory, Alfalla is second overall for most wins in the series.
Parker came up just short in an attempt to close ground in the championship, finishing just .636s behind Alfalla. Nevertheless, he earned his 13th top-five in 17 starts, led 52 laps and had the fastest lap of the day, turning a lap of 30.473s en-route from fifth on the grid to second.  As well as collecting 270 points towards the championship, he also earned 59 iRating and now has an iRating total of 5866. Parker still leads the iRacing Oval Pro Series in most wins (eight) and currently sits fourth overall in the championship behind Brad Davies, Brian Schoenburg and Theo Olson.
The Eastern Canadian driver, Connor Mackenzie brought home a third place finish on Saturday and continues to run well, nine weeks through the season. Mackenzie earned 261 points towards the championship with his third place finish and increased his iRating by 42 points on Saturday to a total of 6446. This was also Mackenzie's eighth top-five finish in 13 starts this season.
Finishing fourth was Bryan Blackford, who sits 10th in the overall championship, while Olson finished fifth and consolidated third place in the overall championship.
32 cars started the Saturday afternoon race and 29 cars were running at the finish.
From the close confines of NHMS in Week 9, the iRacing Oval Pro Series rolls on to the 10th week and the extremely racey Michigan International Speedway.
---
You may also like...
---