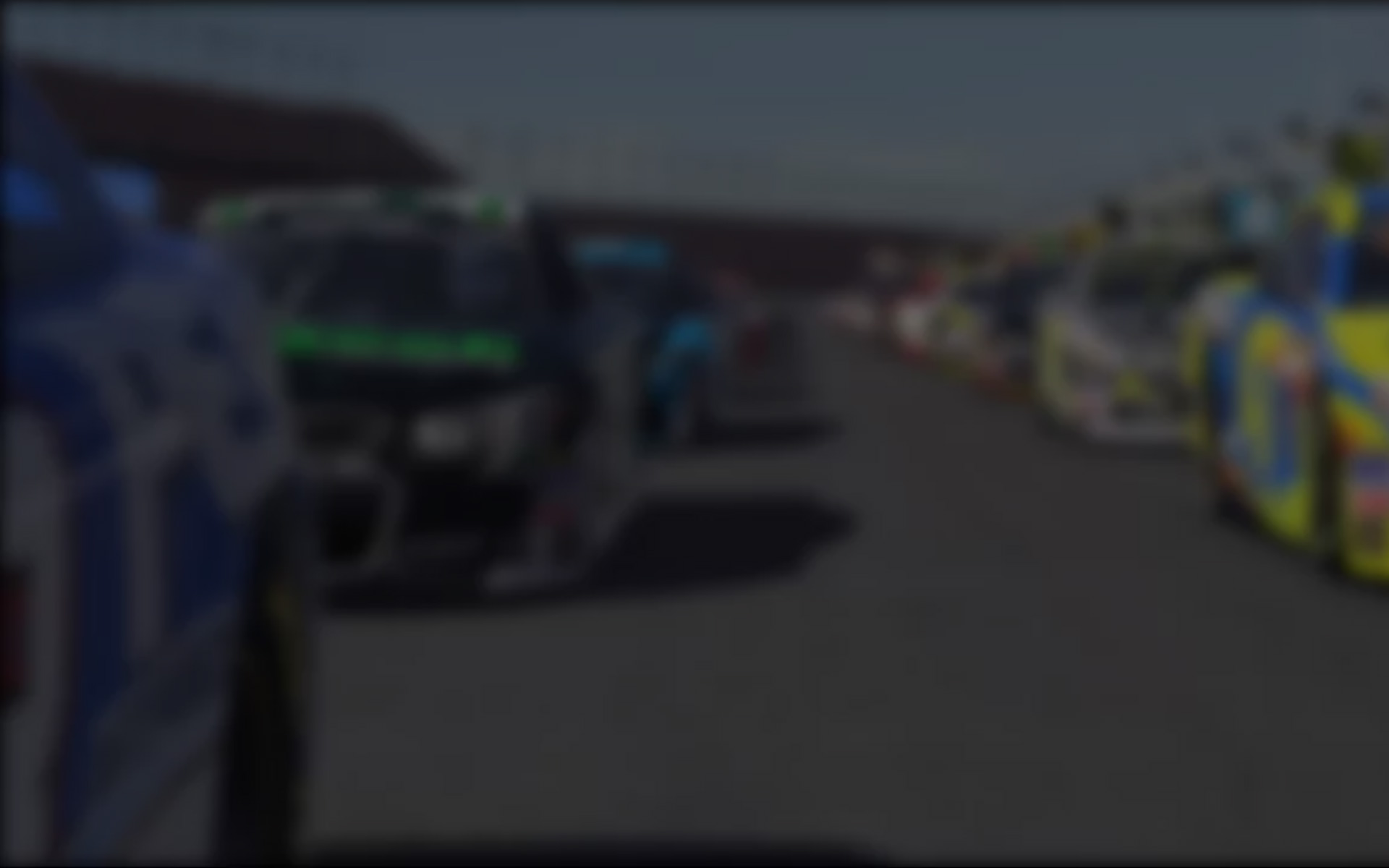 November 23rd, 2016 by David Phillps
Ray Alfalla paid another visit to Homestead-Miami Speedway during last weekend's Ford Championship Weekend.  Given that he lives in nearby Cape Coral, it should come as no surprise he's become a regular presence at the final race weekend NASCAR season.  In fact, this was his third visit to Championship Weekend in the past six years as one of the champions honored by NASCAR.
That's because 2016 saw Alfalla capture his third NASCAR PEAK Antifreeze Series presented by iRacing, earning him a trip to his home track to collect a check for $10,000 and a NASCAR champion's ring.
There's more to the story of course.  After all, Alfalla won the championship in 2011 and 2013 then came second for three consecutive seasons before out-dueling fellow iRacing veteran P.J. Stergios for the 2016 title on iRacing's virtual version of Homestead Miami Speedway in his digital Ford Fusion.  The three runner-up finishes went a long way to making that third championship even sweeter.
"Finishing second for three consecutive years was tough, but every year was different and had its own story," says Alfalla.  "In a way, yes, this was more meaningful than the other two simply because of coming so close the previous three years.  With that being said, every championship is special in its own way.  After how close this championship battle was, I feel like I'm prepared for anything in the future.  It may match this year's intensity, but it won't beat it!"
iRacing's continual development and growth in popularity also make Alfalla's third title a little different than the first two.
"iRacing has changed quite a bit since 2011," he says.  "The tire model has evolved into a much more accurate representation of the real world than in the past, and the dynamic track has added a whole new level of immersion.  The competition is super intense, and we claw and scratch every week just to find hundredths on the track."
Away back in 2011 when Alfalla made his first visit to Homestead as an iRacing champion, not all that many people in attendance had heard of iRacing, let alone understood the significance of being its NASCAR champion.  Six years and the rapid growth of iRacing and other racing eSports titles have changed all that.
"I take a lot of pride in representing iRacing and sim racing positively." – Ray Alfalla
"With the series just completing its seventh season, there's a lot more people in the garage area and the stands that know what iRacing is," Alfalla observes.  "Several people recognized me at the track, and fans come up to me for pictures and autographs.  It's pretty cool that I'm someone they can look up to, and I take a lot of pride in representing iRacing and sim racing positively."
Who knows what developments and changes are in the works for iRacing over the next six years?  Three things are for sure, however:  First, iRacing will be introducing dirt sim racing in the near term.  Second, like tens of thousands if iRacers around the world, Alfalla can't wait to race on the digital dirt.  Three?  Expect Alfalla to do his best to make a return visit to Homestead-Miami Speedway next November..
"There is a lot of hype with dirt coming, and I can't wait to try it out," he says. "My plan for 2017 isn't too different from 2016: going for championship number four!"
Grand slam anyone?
---
You may also like...
---