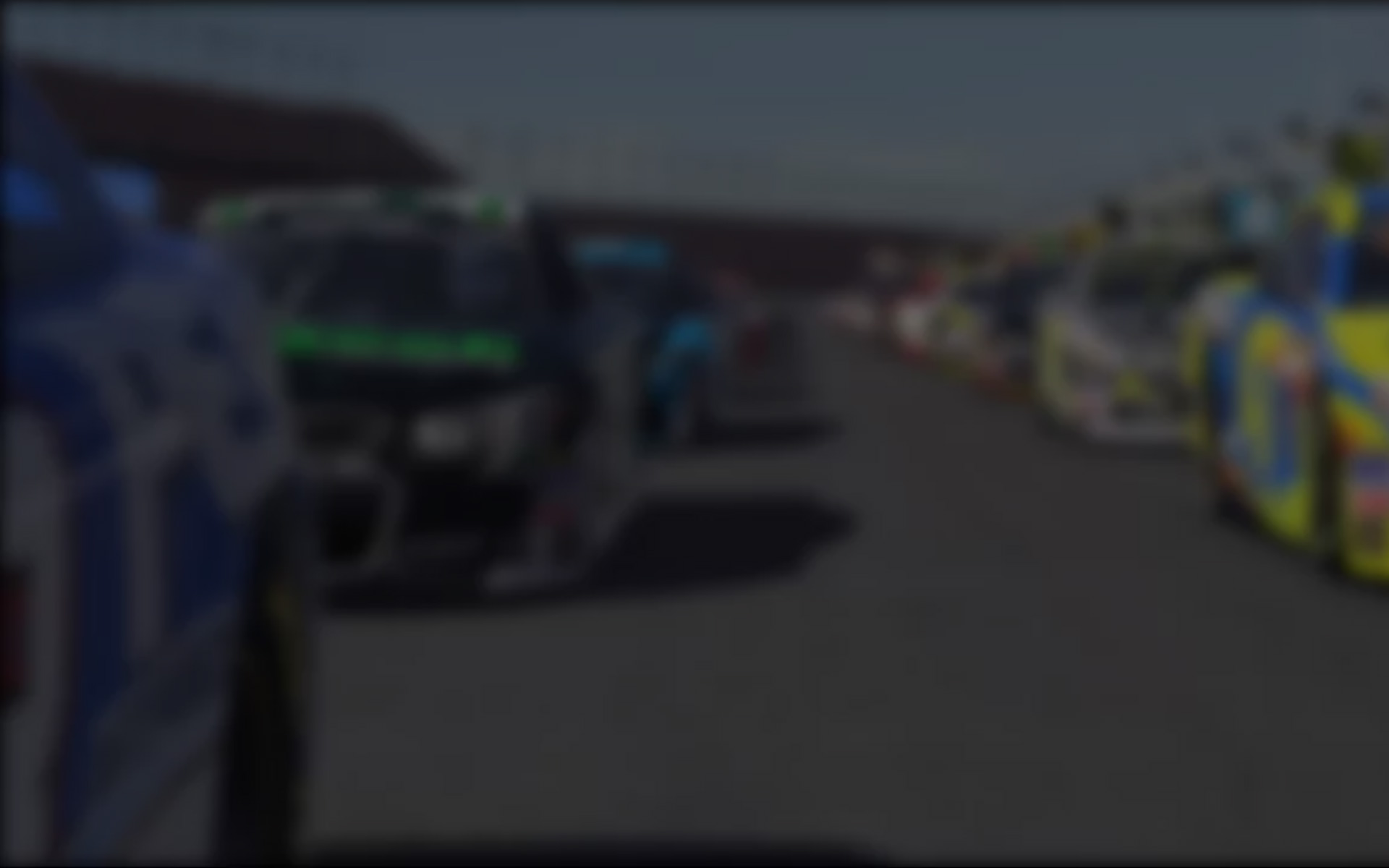 Talladega Superspeedway has been my favorite place to watch a race since I first discovered NASCAR in 1994: I could not believe racing of this type existed and after watching a few seasons of Formula One that had bored me to tears or drove me to them with death and ram-happy Germans; I latched onto the sport and have yet to let go.
My method of discovering NASCAR is probably quite unusual: I'm British and with abysmal TV coverage in Europe, I actually first saw the NASCAR logo on the box of a racing game that we all now know as NASCAR Racing 1 by Papyrus (largely the same people I now work with at iRacing). It's amazing to think that a chance picking-up of a box off a shelf can convert someone from a lifetime fan of F1 to someone who has been asked "how do you know that?!" by people who have actually worked for Cup teams. The first race I actually saw at Talladega was in 1996.  Before that I had simply read about the races in Autosport, and I couldn't believe what I was seeing. I still describe NASCAR racing in the same way I did back then: It's a marathon! You just have to be in a position to win at the end of the race.
So with that in mind coming to a sim race at Talladega you have some tough decisions to make: Do you lay back and try to stay out of trouble, but risk getting too far behind if the race stays green? Do you stay in the pack and figure that you probably wouldn't be able to stay out of trouble anyway? Or, do you try to push your way to the front, hoping to stay ahead of the trouble? In the World Tour of iRacing's Talladega 312 and 499 this past weekend we saw every possible combination.
I had qualified for the Talladega 312 with a time of 52.319s using the setup which Gregg Granello had posted in the forum. After a slight modification to the setup to help it stabilize through the tri-oval I figured it would work equally as well as a race setup and after joining the race – along with 652 others – found myself in the seventh iRating split of sixteen in my class and in ninth-place in the starting order.
For this race I had decided to try to stay as close to the front as possible. I got a great start and held the inside, gradually moving up and down but holding seventh-place on lap five. On lap six I decided to pull out and drop back, changing my race tactic to one where I could stay out of trouble, but on lap seven – with me at the back of the lead pack – a car got on the apron and caused a chain reaction which led to me having an extreme near-miss in Turn One. I suffered no damage, but figured I would pit under the caution and try to be last off pit road.
Crossing the line in 16th for the lap eleven restart, I still wanted to hang around at the back, but when the high line opened up it looked far too tantalizing and like a moth to a light bulb I could not resist… I pulled high and over the next two laps went from 15th to eighth on the outside. Our progress was so good on the outside that it worried the low lane and as someone in the low lane came up to block (as he stated in voice chat later on), the leader of our lane went down to side-draft. Contact was made and this set off a chain reaction which wrecked my car among others – on lap 14 of 117.
I ran the rest of the race either in the back of the lead pack or in the chasing pack. I was still pretty fast but my car just wouldn't turn like it should and I was having to pull hard on the wheel. So I was a good drafting buddy for some people but always had to lift out of two and three-wide situations for the rest of the event.
I ran tenth starting the last lap (all positions were gained due to attrition) and frankly would have been delighted with that, but a last lap incident on the backstretch saw the first and second-place cars spin into the inside wall entering turn three as Paul Grimsley went by on the outside. Paul was also very lucky to hold on for the win when the person who inherited the lead into turn three also got spun. Paul's incredible sideways drift along the apron and his ability to stay pointed in the right direction is what won him the race, and the last lap melee among the leaders allowed me to leapfrog them and move into seventh-place.
So, moral of the story for me in this one is that you probably shouldn't give up on a car that still has four wheels and an engine – even if the wheels aren't all pointing the same direction. After being wrecked on lap 14 I am absolutely delighted to come out of the event with a top-ten finish.
---
You may also like...
---