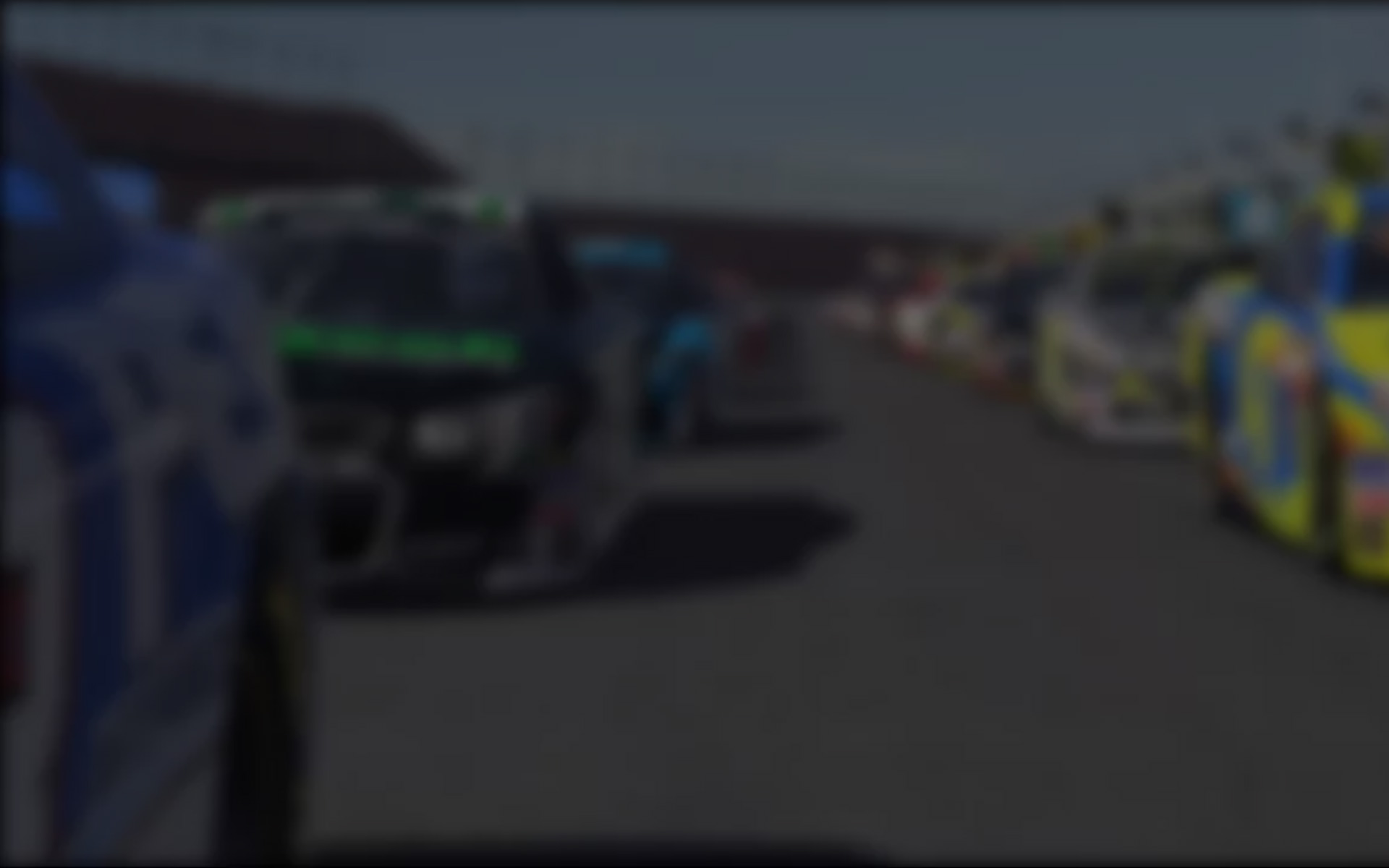 SPA-FRANCORCHAMPS, BELGIUM – Turn 1 at Indianapolis. Mazda Raceway Laguna Seca's corkscrew. Monaco's Nouvelle Chicane. All thousands of miles apart, all on very different racetracks, but share some distinct characteristics that highlight the essence of auto racing – risk versus reward.. Get these turns right and the driver can shave precious time off their lap or set up that critical pass. Get it wrong, and well, the team is going to be spending time fixing a vehicle that spiraled as it dropped a few stories or crashed hard into the wall.
Add two words to that list of challenging turns – Eau Rouge. Only get it wrong here, and repairs will have to be made to a car that spiraled up a few stories and crashed hard into the wall. Thankfully, with advances in auto racing technology and safety awareness, racers are more planted to the ground than ever through aerodynamic wizardry and officials have gone away from hay bales and leather helmets of yesteryear. However, despite this, Eau Rouge still has just as much potential to literally launch racing careers as it always had – just not the way that any would have hoped!
After answering the opening bell at Sebring, the Red Sox Racing League McLaren Turbo Challenge gets set for round 2 here in Francorchamps, Spa, Belgium. Series leader Brad Vincent, coming off a commanding flag-to-flag victory, plans on warming up the band for an encore. Will any of his 27 counterparts have him singing another tune?
Practice
Determined to improve upon their performances in Sebring, the TeamDraft duo of Les Turner and #39 Jeff Thomas made their way out to Belgium extra early and carved out time for a private test session before any other teams even arrived. Understandably, the team stayed tight-lipped about their test results, but had no problem taking a stab at predicting the top practice and qualifying times. Turner, driver of the #01 Batman sponsored McLaren felt that 2:19 laps, or even better, were in order before Tuesday practice opened.
John Paquin's #22 P1 Racing machine was split second from making Turner's prediction a reality before the first session came to a close. HIs time of 2:20.256 lead all 22 drivers to take honors in Tuesday's four-hour opening practice session, followed by James Venable and Troy Harder posting times in the higher 2:20's.
Thursday's 90-minute warm-up saw Paquin improve his best lap to 2:20.091, but it would be teammate Marty Sponsler who would be the sole driver to break the 2:20 barrier, posting a time of 2:19.859 and making Turner ever more the prognosticator in the process. Championship leader Brad Vincent, James Venable, and Les Turner would round out the top five for the pre-race practice.
Combined Practice Top Ten
1. Marty Sponsler: 2:19.859 (P2)
2. John Paquin: 2:20.091 (P2)
3. Brad Vincent: 2:20.133 (P2)
4. James Venable: 2.20.775 (P1)
5. Les Turner: 2:20.866 (P2)
6. Troy Harder: 2:20.952 (P1)
7. Dean Moll: 2:21.328 (P1)
8. Marc Vasaturo: 2:21.478 (P1)
9. Reed Rundell: 2:21.618 (P2)
10. Corey Wolf: 2:21.684 (P2)
Qualifying
Following a brief intermission for the safety crew to clean the track after the warm-up session, the green was waved to open qualifying. With plenty of run-off room, there was little fear of a stoppage, but most of the 28 teams were keen to get their cars out as soon as possible. Conventional thinking says a car light on fuel is faster, more agile, and, paired with fresh Michelins, tough to beat in the right hands. Today, though, Marty Sponsler would defy that logic by putting together the second fastest lap of the weekend on his first timed qualifying lap – right when the car would be its heaviest!
The rest of the grid-setting session would be a nail-biter for the P1 Racing crew as Vincent would come as close as .005 off the pace. As tight as things were, the small gap was enough to earn Sponsler his first pole position start of the season, with Vincent starting on the outside of row number one. John Paquin and Troy Harder would make up row two, while Dean Moll made his way into the top five. If having the first three rows separated by less than a second were any indication, a close race was bound to follow.
James Venable (6th) Les Turner (7th) Marc Vasaturo (8th) Reed Rundell (9th) Justin Kirby (10th) Corey Wolfl (11th) Terry Daul (12th) Gerald Livingston (13th) Andrew Humphrey (14th) Kevin Kyle (15th) Andrew Gantman (16th) Scott Husted (17th) Jeff Thomas (18th) Dennis Griffen (19th) Tony Duffey (20th) James Prostell Jr. (21st) David Berry (22nd) William Kabela (23rd) Gary Jorgenson (24th) Divina Galica (25th) Bill Pawluckie (26th) David Holdswarth (27th) and Kurt Clark would round out the starting lineup for the Belgium 30 at Spa.
Race
Starting up front would be a huge advantage for Sponsler offering him the chance to break cleanly away as the entire 28-car field funneled into La Source, quite possibly the slowest, tightest corner that will be faced all year. Most of the field handled the congestion well until lap one disaster struck again for TeamDraft. Last week in Sebring, Les Turner was turned around on the last turn of the first lap, and this time around contact with #65 Kevin Kyle would send Turner's teammate Jeff Thomas to the back of the pack. All wasn't lost for Thomas, he would soldier on from the early incident to finish 15th.
Back up front, Sponsler's advantage wouldn't last long. With a large boost in speed from drafting the leader, #18 Brad Vincent chased down the #24 and made the pass for the lead going into turn five, passing on the outside of the right-hander giving him the advantage on the left-handed turn six. Vincent would lead the first three laps until he gave the lead back to a hard-charging Sponsler by braking too late for the lap ending chicane.
Further back, fighting for eighth place, the #58 of Justin Kirby and Marc Vasaturo's #26 machine would make substantial contact for the second week in a row as the two battled through the chicane at the end of lap 5. At first, it seemed that Kirby would be the beneficiary of the impact – while Vasaturo got turned around and had to limp around the entire 4.35 mile lap to get back to the pits for repairs, Kirby was able to bring his car right to his team's attention just as the pit window opened. Unfortunately for Kirby, the contact would prove to be too much, forcing a 27th place finish. Vasaturo would fight back from his setback to finish 16th.
The chicane would take another victim before the race's end. P1 Racing's John Paquin would make contact with eventual fourth place finisher Dean Moll's #31 car. Despite grabbing the lead by staying out for the seventh lap while the leaders pitted, Paquin would retire from suspension damage. Another lap leader, James Venable lead lap 6 and was running third with only two laps remaining when he spun in turn seven and retired shortly thereafter.
Troy Harder in the #10 McLaren would lead laps 8 through 11, but a hard charging Brad Vincent would take the lead back on lap 12. The process wasn't easy though as the two would race side by side through turns five through eight, a professional mix of give and take but still standing their ground. With the white flag in the air signalling the final lap, Harder was unable to get back by Vincent's #18 machine, who took the win by just under six tenths of a second. Pole winner Sponsler finished third for the second race in a row to fill out the podium, while Dean Moll and Reed Rundell finished out the top five.
Les Turner finished sixth, followed by Corey Wolf, Terry Daul, Scott Husted, and Dennis Griffen all ended up in the top ten. 11th through 20th went to Humphrey, Gantman, Livingston, Berry, Thomas, Vasaturo, Jorgensen, Prostell Jr., Kabela, and Kyle. Holzwarth, Pawluckie, and Clark all finished on the lead lap, while Galica finished one lap down after technical difficulties forced a late start. Venable, Paquin, Kirby, and Duffey all failed to finish due to contact.
Awards
Deltran Battery Tender Best Start (Most positions gained lap 1)
#4 Tony Duffey – Improved from 20th to 17th on the first lap, gaining 3 positions in the #4 car.
Allstate Vanishing Deductible Award (Incident Free Race)
A bit of a rough race saw only five drivers get through completely unscathed, but at 19 of 28 did well enough to avoid point penalties. Earning a bonus point for an incident free race – #01 Les Turner, #23 Dennis Griffen, #60 Gerald Livingston, #25 William Kabela, and #97 David Holzwarth.
Optima Batteries Hard Charger (Most positions gained start position – finish position)
#23 Dennis Griffen started 19th and finished 10th, netting nine positions from start to finish.
Competitor Comments
Les Turner, TeamDraft #01 BatMobile – "Obviously the first order of business when the green flag flys at Spa, is to survive La Source, then Eau Rouge, and then Les Combes. We got off to a clean start, and by the time we got to Pouhon for the first time, we had enough of a gap to the cars behind us that I could race the track and bring it home for a clean incident free finish."
James Prostell Jr., Team HeadBlade James Prostell Motorsports – "I'm really happy with how things went today. You wouldn't know it from finishing 18th, but I really felt fast today. The car went where I wanted it, we had decent opportunities to make passes, and after a fresh set of tires, the lap times just kept dropping – we even beat our qualifying time in the race. Part of me is kicking myself for a silly incident point, but on the bright side it didn't cost any championship points or positions on the track. Overall, I like where we're headed."
---
You may also like...
---