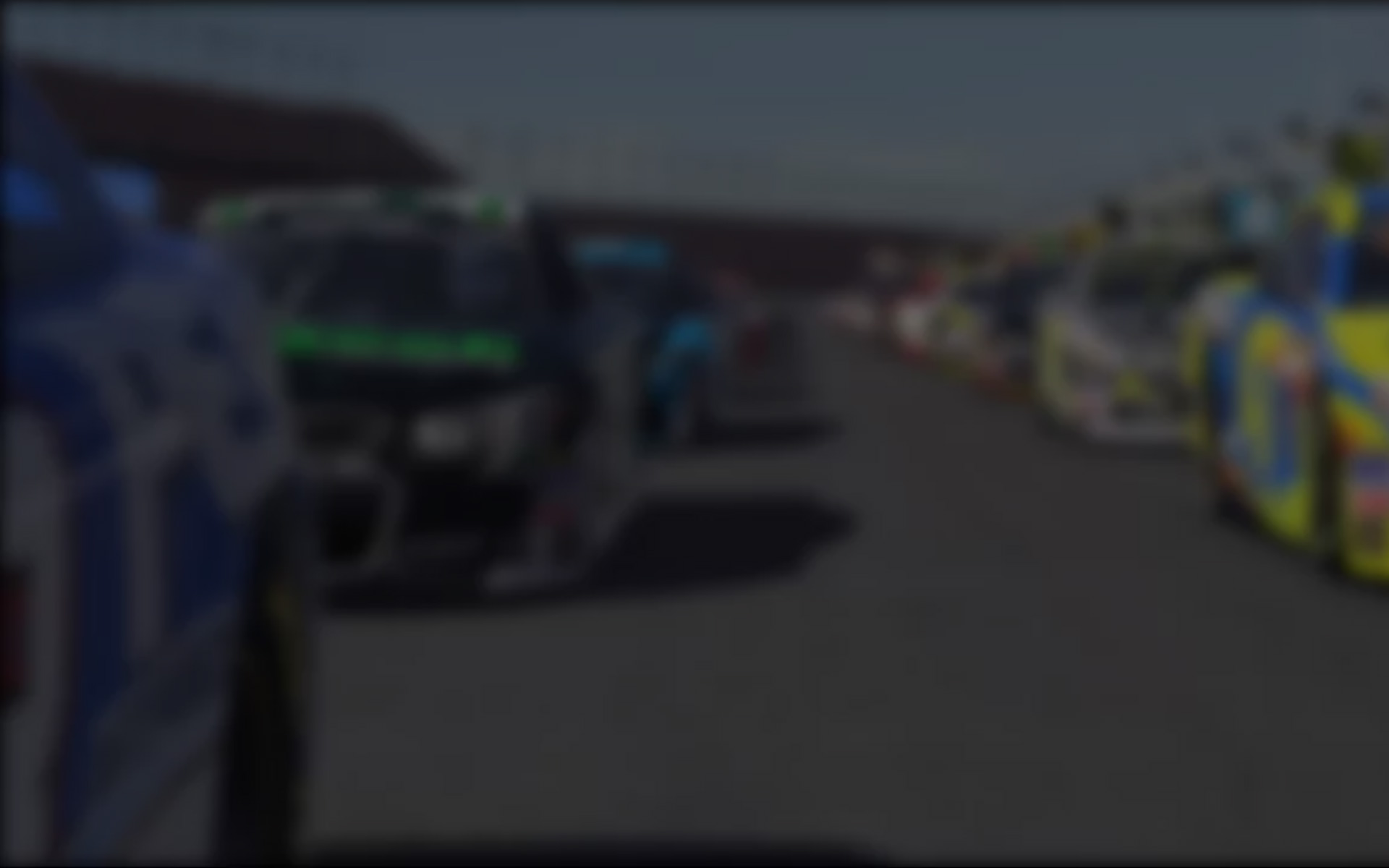 LEXINGTON, OHIO – Nestled in the rolling hills about an hour north of Columbus, Ohio, The Mid-Ohio Sports Car Course has been called "The Most Competitive in the U.S." since the first laps were turned back in 1962. Despite setting the stage for battles among some of the best in IndyCar, Grand-AM, and for the first time this year, NASCAR's Nationwide series, the track's diverse calendar hosts races for regional and local drivers and The Mid Ohio School gives fans and hopefuls a shot at the circuit too. Just try not to mistake this openness for a lack of difficulty.
A challenge to any driver, Mid-Ohio is a constant test of mental endurance and physical ability. The elevation changes and snaking curves through the esses plus a a notoriously slick surface can quickly put those caught off guard into the guardrail. A winning drive here will take the patience to wait for an opportunity to advance to appear on the seemingly single-line track along with the speed and daring to take advantage of those chances the few times they appear.
Once the checkered waves in Ohio, the McLaren Turbo Challenge will have met the halfway mark. Before that, though, Team VBR driver Brad Vincent leads P1 Racing's Marty Sponsler by a scant 5 point margin.
Practice
If track time was an issue that held Marty Sponsler back at Laguna Seca, he made absolutely sure that wouldn't be the case at Mid-Ohio. The P1 racing driver put in over 40 laps of practice getting ready for the main event. The extra practice paid off, enabling him to put a full second between himself and the next fastest driver. Only problem was that championship leader Brad Vincent was just fast enough to best Sponsler by less than a tenth of a second. It was clear early that these two would again be the class of the field.
Pre-Race Practice Top Ten
1. Brad Vincent 1:20.974
2. Marty Sponsler 1:21.091
3. Joseph Jordan 1:22.261
4. Andrew Humphrey 1:22.269
5. Terry Daul 1:22.371
6. Cyril Roberts 1:22.523
7. James Prostell Jr. 1:22.646
8. Les Turner 1:22.679
9. Andrew Gantman 1:22.819
10. Kevin Kyle 1:23.046
Qualifying
Knowing there's only two good passing opportunities on each lap, every team in the paddock made qualifying a high priority. Looking to improve on his practice time, Marty Sponsler was able to find some extra speed and posted a 1:20.964, his first time breaking into the 1:20 mark for the event. Much to Sponsler's chagrin, Brad Vincent found more speed himself, landing himself on the pole for the upcoming race by just under two tenths of a second. Team TOC teammates Andrew Humphrey and Dean Moll would occupy row 2, less than a tenth separating the two. Outside of a few spins and brushes with the tire barriers, no major incidents occurred during the qualifying session.
Starting Lineup
Row 1 – Inside Brad Vincent Outside Marty Sponsler
Row 2 – Inside Andrew Humphrey Outside Dean Moll
Row 3 – Corey Wolf Outside Reed Rundell
Row 4 – Inside Joseph Jordan Outside Les Turner
Row 5 – Inside Terry Daul Outside Scott Husted
Row 6 – Inside Dennis Griffen Outside Andrew Gantman
Row 7 – Inside James Prostell Jr. Outside Cyril Roberts
Row 8 – Inside Jeff Thomas Outside Andrew Feldman
Row 9 – Inside Kevin Kyle Outside William Kabela
Row 10 – Inside Divina Galica Outside Tony Duffey (No Time – Provisional)
Race
As the fans took their seats, there was a slight grumbling that a smaller field would mean less action on the track. Any thoughts like that vanished by the time the cars hurtled into turn two for the first time, battling tooth and nail for position. Sponsler and Vincent were able to use their front row starting position to break away from the snarling pack, and the #18 pulled out front to lead the first 11 laps heading into the pit cycle. This wasn't a dominant lead by any means as Sponsler found himself only five seconds behind halfway into the race – a bobble or two from Vincent and another story could be told.
Back in the pack, the course was ready to bite, and it did so early. Near the end of lap four, both the #07 of Andrew Gantman and #70 of James Prostell Jr. would slide coming out of turn 9, and off-camber downhill right-hander. Prostell righted his car and got back in line, Gantman wasn't so lucky, catching the tire barrier and dropping to 20th, stopping for repairs. Two further spins kept Gantman out of contention, finishing 19th.
The same turn 9 would trip up Cyril Roberts in the #02 as well, four laps later on lap eight. Roberts would fight the spin all the way, saving the car twice before it finally went into a pirouette, staying collision-free in the process. Roberts continued without any further drama to finish 13th.
Lap 15 would find a little more drama, this time in the keyhole. Having just had their battle for 11th restart after the pit cycle, #28 Scott Husted tapped #23 Dennis Griffen into a spin, with Prostell Jr., squeaking by with a slight tap from the #28 before jumping into 11th.
Surprisingly, turn 1 would end up being the most vicious turn through the race. Having already caused trouble for #46 Andrew Feldman and #12 Joseph Jordan, the speedy left-hander sent the #70 of Prostell Jr. for a trip into the grass of his own, just two laps from the finish dropping him from 9th to 12th. "I just got too greedy trying to catch eighth, and threw away a good day out there," lamented Prostell Jr. after the race where he'd finish 11th.
Up front, after pitting on lap 16, Vincent found himself back on track in the lead, having built up a large enough advantage over Sponsler to pit for service yet retain the point. That lead he had, though, had dwindled to three seconds, giving the #24 a nice target to chase after. This wasn't a problem for the #18, who responded by putting down the fastest lap of the race at 1:21.010 to pull away and lead the last five laps. Sponsler finished second, with an excited Dean Moll finishing out the podium. Moll's Team TOC teammates Reed Rundell and Andrew Humphrey finished fourth and fifth, making for a 3-4-5 finish for the team.
Sixth went to Corey Wolf, followed by Les Turner, Terry Daul, Joseph Jordan, and Scott Husted to round out the top ten. 11th through 15th would be awarded to James Prostell Jr., Dennis Griffen, Cyril Roberts, Kevin Kyle, and Tony Duffey, with Jeff Thomas, Andrew Feldman, and Divina Galica finishing on the lead lap, 16th through 18th. Andrew Gantman and William Kabela finished 19th and 20th, both one lap down.
With another flag-to-flag victory, Brad Vincent increases his lead to nine points over P1 Racing's Marty Sponsler. Dean Moll improves to third, 37 points behind the leader. The McLaren Turbo Challenge is set to visit Road Atlanta in Braselton, Georgia for the Panoz 30, Round 7 of the championship series.
Awards
Deltran Battery Tender Best Start (Most positions gained lap 1)
Divina Galica was the only driver to improve their position, moving one spot up to 18th.
Allstate Vanishing Deductible Award (Incident Free Race)
Five drivers were able finish the race without any incident points. Brad Vincent, Corey Wolf, Terry Daul, Jeff Thomas, and William Kabela each earned a bonus championship point.
Optima Batteries Hard Charger (Most positions gained start position – finish position)
Tony Duffey gained 5 spots through the race, starting 20th and finishing 15th.
Competitor Post-Race Comments
Corey Wolf, Team THM – "I Can't say I'm happy with a 6th place finish here at Mid Ohio, but it could have been worse. Unfortunately, our pit strategy for the race didn't work out. We decided to pit early to try and get some clean air, and as a result we came out behind some slower traffic which cost us dearly on our pit out lap. I was never able to regain the time lost fighting in traffic, but hey, that's racing for ya!"
Marty Sponsler, P1 Racing – "Mid Ohio is one of tracks that seems to give us a little bit of a problem, but this week we unloaded hoping to change our luck! With practice in the books we felt like we had fairly strong car, maybe top 5. With Brad V. posting his fast time of 1:20.7's in Q. we did not push any harder as we felt he was out of reach, ended up 2nd on grid and were very happy with our Q session. Race went just about the way I thought it might, started very clean and the pace was quick! As the race unfolded, I thought our best chance at Brad was in the pits. As the pit window opened i darted in hoping to close the gap a little on Brad, ended up a lil closer but as his tires came up to temp he started to pull away. Then my crew chief was in my ear saying "Just bring it home!" and we ended up in second place. Great run all in all, I do have to thank the boys back at the P1 shop and to the folks that put the show on at Red Sox Racing!!! Thanks Guys!!!"
Dean Moll, Team TOC Racing – "It's great to finally get on the podium. I've been consistently in the top 5 this season but keep missing out by 1 or 2 positions. Brad and Marty were the class of the field again and I did not have anything to keep up with them. Congrats to Brad on the win. I did have a great battle with my TOC teammates Andrew H. and Reed. We all swapped positions throughout the race. The entire TOC team is working well together and showing improvement from week to week. We just need to keep it up for the second half of the schedule."
James Prostell Jr., Team HeadBlade James Prostell Motorsports – "Well, if you would have told me We'd finish 11th before the race, I'd be ecstatic, but then things change a bit when you throw away a chance at 9th, with 8th in your sights. I won't be too down, though – 11th is my best to date and considering who was here to watch, I'm glad I was able to give them a show. We hosted a few people from Michigan CAT, my newest sponsor and I hope they had as good a time at the track as I did on it (before the spin, at least). I feel like I was in the thick of things all day fighting it out with Husted and Griffen, and I was able to barely squeeze by when they got together in the keyhole after the pit cycle. From there I was trying to catch Terry Daul for a shot at eighth, but I got greedy and caught a little too much curb at turn 1 instead and found myself sliding out in the grass. Things were a little sketchy as it was since I decided to double-stint my Michelins for the first time this year, but they held up their end of the bargain."
"Familiarity was definitely on my side this week as I've been visiting the Mid-Ohio Sports Car Course since 1994 in Papyrus' original IndyCar Racing for the PC. It wasn't until my first visit to the track in 2008 that I fell in love with the place, though and my High Performance Driving class in 2009 that cemented an already high appreciation for what racing drivers do on a daily basis."
---
You may also like...
---