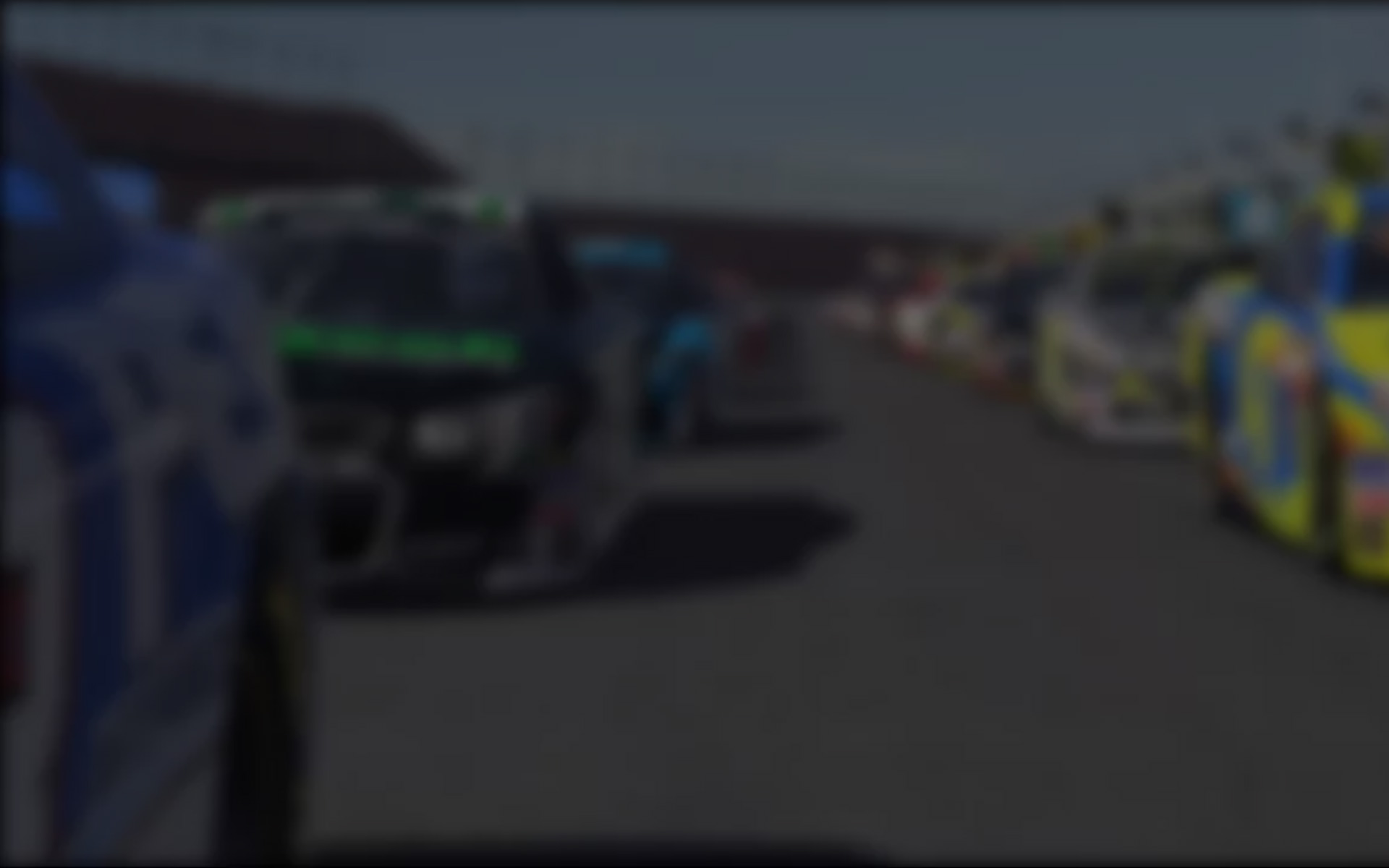 BOWMANVILLE, ONTARIO, CANADA – Fair or not, race car drivers have always been known as a bit of a different breed. However, as the season draws to a close, very natural feelings of reflection to the past and hope for the future that everyone seems to have as December gives way to January. With only two rounds left for the Red Sox Racing League McLaren Turbo Challenge drivers, arriving in Canada for the final races has left some looking in the rear-view mirror, wondering what might have been had things been a little different. Others look ahead through the windshield, hoping to nail down sponsorship and form teams for the next season that's just around the corner. Either way, champions will soon be crowned, and the whole process will begin again before they know it.
Thing is, though, as close as the final checkered flag is to waving, this championship battle is far from over. No one knows this more than points leader Troy Harder and current runner-up Brad Vincent. The two are separated by a slim four point margin, making momentum gained in the points race just as critical as the momentum on the track. The hilly, winding Canadian Tire Motorsports Park course is just as known for rewarding those who can carry the right amount of momentum through the sweeping bends as it is for severely punishing those who try to carry too much. Vincent was able to fire the first shot of the event, grabbing yet another Wil-Trans Pole Position Award, followed by Harder who'll start alongside.
Starting Lineup
Row 1 – Inside Brad Vincent Outside Troy Harder
Row 2 – Inside Andrew Humphrey Outside Brian Irby
Row 3 – Inside Dustin McGrew Outside Joseph Jordan
Row 4 – Inside Les Turner Outside Scott Husted
Row 5 – Inside John Koscielniak Outside Cyril Roberts
Row 6 – Inside Terry Daul Outside Reed Rundell
Row 7 – Inside Tim Trayhan Outside Andrew Gantman
Row 8 – Inside Dennis Griffen Outside Jeff Thomas
Row 9 – Inside Andrew Feldman Outside Ed Sutcliff
Row 10 – Inside Divina Galica Outside William Kabela
Row 11 – Inside James Prostell Jr. Outside Tony Duffey
Row 12 – Inside Gerald Livingston
Race
With the field taking the green flag at the "home of Canadian Motorsports," Brad Vincent wasted no time making himself feel at home in the lead. Thanks to a traffic-free opening run, Vincent took off, but much to his chagrin, title contender Troy Harder came along with him. The two diced from the start, with Harder filling Vincent's mirrors and threatening a pass attempt or two until going off track on the exit of turn six of lap nine. The slip-up was not disastrous by any means as Harder quickly got back on the racing surface without losing a position, but it did allow Vincent to get just out of range of the draft, turning what was only a half-second gap into a five-second deficit in just five laps' time. Vincent lead the opening 14 laps of the race before pitting on lap 15.
As many in the stands watched the close racing at the front of the pack, there were close battles waged all over the track. One that got a little too close resulted in a scuffle between racers John Koscielniak and Scott Husted as they jostled for eighth spot. Canadian Tire Motorsports Park's back straight is anything but straight, and the two made slight contact with one another, but enough to send Koscielniak hard into the wall, and Husted spinning on the track with about 12 drivers looking to get by at over 150 MPH! Remarkably, outside of a few dents and a wish for a new set of tires, Husted would recover from the spin to finish 15th.
The other end of the race track began to claim competitors too. Turn two is a daunting downhill lefthander that punishes nearly every driver that runs wide with an uncontrollable ride into the tire barrier. Such was the case for Dennis Griffen who got into the grass and was headed for a meeting with the wall. Despite an admirable effort to slow the car and minimize the impact, the light shunt was just enough to damage the steering system, ending his day in 21st position.
Turn one would be three times as unkind to Michigander Reed Rundell. The high-speed righthander that's tricker than it seems sent Rundell for a spin when he caught the inside curbing on the fifth lap, losing eighth place in the process. Undaunted, Rundell ran wide on turn one on the very next lap, sending his McLaren hard into the inside wall. He'd continue only to repeat the spin again on lap ten with an even harder hit to the same inside wall, where his day would come to an end.
As tough as things were for Rundell, Koscielniak could probably claim to have had a rougher outing. Having already been involved in a lap two dustup that sent him into the wall at over 140 miles an hour, and nearly collecting his teammate Terry Daul while trying to return to the track, Koscielniak ran wide on the final turn of the eleventh lap, and touching the dirt rocketed the #04 head-on into the frontstretch concrete barrier. The impact tossed the car back across the track, spinning in front of second-placed Harder who avoided the wreck. Koscielniak would be towed back to pitlane, but little effort was done to get the mangled machine back in, leaving him to finish 19th.
With the exception of lap 15 where Joseph Jordan assumed the lead during the pit cycles, Brad Vincent made a statement by leading 22 of the race's 23 laps around the Canadian Tire Motorsports Park circuit. With a lead that never fell to below three seconds, Vincent avoided any doubt in taking the dominant victory as well as the coveted championship points lead too. Down but not out, Troy Harder keeps the fight more than alive by finishing second with potential spoiler Dustin McGrew taking third after starting in fifth position.
Brian Irby and Andrew Humphrey finished in the top five, followed by Joseph Jordan, Les Turner, Cyril Roberts, Terry Daul, and Tim Trayhan who finished sixth through tenth. Finishing 11th through 15th were Jeff Thomas, Andrew Gantman, Andrew Feldman, Ed Sutcliff and Scott Husted. Divina Galica in 16th was the last to finish on the lead lap, followed by James Prostell Jr. and William Kabela in 17th and 18th, one lap down. John Koscielniak, Reed Rundell and Dennis Griffen each left the race early with contact, 19th through 21st, while Tony Duffey and Gerald Livingston both classified DNS without any laptimes turned in for the race.
Next week, the Red Sox Racing League McLaren Turbo Challenge makes its series finale at the classic Circuit Gilles Villenueve in Montreal, Quebec, Canada. Champions for the season long individual and team battles will be crowned, in addition to a winner for the three-race ITT Engineered For Life Endurance Challenge.
Awards
Wil-Trans Pole Position Award Winner – Brad Vincent, 1:16.677
Michelin "Better Way Forward" Best Start Award (Most positions gained lap 1)
Dustin McGrew gained one position, from 5th to 4th on the opening lap.
Amazon.com Incident-Free from A to Z Award (Incident Free Race)
Ten drivers were able finish the race without any incident points. Brad Vincent, Andrew Humphrey, Joseph Jordan, Les Turner, Cyril Roberts, Terry Daul, Tim Trayhan, Andrew Feldman, Ed Sutcliff, Divina Galica, and William Kabela each earned a bonus championship point.
Bosch Spark Plugs Hard Charger Award (Most positions gained start to finish)
Jeff Thomas gained 5 spots through the race, starting 16th and finishing eleventh.
Competitor Post-Race Comments
James Prostell Jr., Spirit of McLaren Racing Team – "It was a struggle just to get on the grid this week. Kinda funny really, this has been one of the best season's we've had as far as crash damage goes, but we're still hunting for parts and getting things ready at the last minute. The whole focus this week was to get through unscathed and try to grab some points. We made it without a scratch, but at the wrong end of the field, not a lot of points to show for it, unfortunately. Anyway, one race to go, let's get going in Montreal for the finale!"
---
You may also like...
---